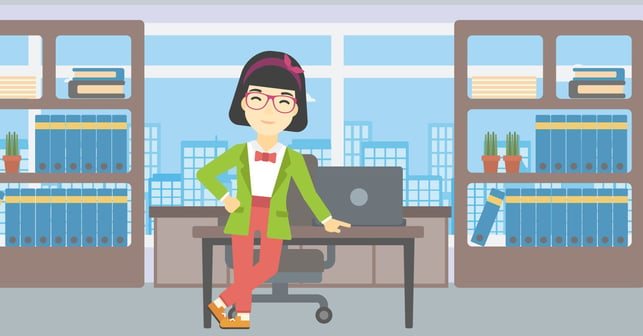 It's not about a personal chef. It's not about ping pong. It's not even about having a beautiful office space.
We're talking about a positive and cool office culture. Businesses that have it retain their employees longer, produce more goods and services and have no trouble recruiting even the most sought-after employees. Businesses with a cool office culture are the ones that everyone wants to work with and everyone wants to work for. But how can a business pull off a great culture?
This article delves into the secrets of creating a great office culture and how your business can leverage one to succeed beyond your wildest imaginings.
The Secrets to Great Office Culture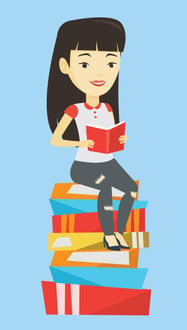 Culture feels real, but it's hard to replicate. It's a vibe made from company mission and values, but also how people interact with each other. Culture can happen, or it can be deliberately created but everyone can agree that a positive office culture is both desirable and a necessity.
You've heard that Google has one of the most renown cultures in the world. Sure, they have afternoon volleyball, basketball courts, and subsidized massages. But it's more than that.
Officevibe says Google's awesome culture has more to do with certain characteristics than over the top benefits.
Google's Awesome Office Culture Characteristics
They hire only the top candidates
Each year Google receives more than one million resumes. They hire just .05%. That's because they have such a meticulous screening process designed to both check your credentials and to gauge your ability to solve problems under pressure.


They use data analytics to screen candidates
Google uses algorithms to predict the retention of new employees. Making HR into a science helped the company figure out not only the best candidates to hire but how to retain employees for the long-term.


Groovy casual and collaborative atmosphere
Google isn't bureaucracy-laden; they lack a high volume of middle managers, and their upper management is very "in the fray" with everyone else on the team. This ensures that everyone feels like they have a voice in the company.


Crystal-clear and mission-driven focus
Innovation is at the heart of every Google endeavor. Their mission is driven by a written manifesto but it isn't just about the paper; employees really embrace the cultural values and goals of the organization.


Open-door transparency rules the business
Weekly meetings help establish an honest, open discussion-driven environment. Employees are encouraged to question the business model and goals as they work toward a project goal. Leadership shares where the company is, where it's headed, and how they will get there. Encouraging collaboration and transparency isn't just a goal at Google -- it's a best practice.


Employee recognition is a big tenet of the business
Google understands the need that people have to hear they are doing a good job. Employees receive big rewards in the form of stock and other bonuses. Famously, employees also receive praise for trying -- and failing. They call it a "fearless office culture," and it allows employees to think outside the box enough to create real innovation without being too worried about not taking a chance because they might screw it up.
Hiring for Your Office Culture
Once you've figured out your ideal company culture, it's time to find the right match. Culture fit and culture match are two big terms being thrown around lately when it comes to hiring. See what the difference between them is here.
Get Help Hiring
No matter what your current vibe, Artisan Talent can you the find the right employee to fit any corporate culture. Contact us today -- we can help you find the perfect match!
Other Posts You Might Like:
What is Culture Fit vs. Culture Match?
How to Interview for a Perfect Culture Fit
Increasing Employee Benefits without Spending
The #1 Way to Determine a Good Culture Fit