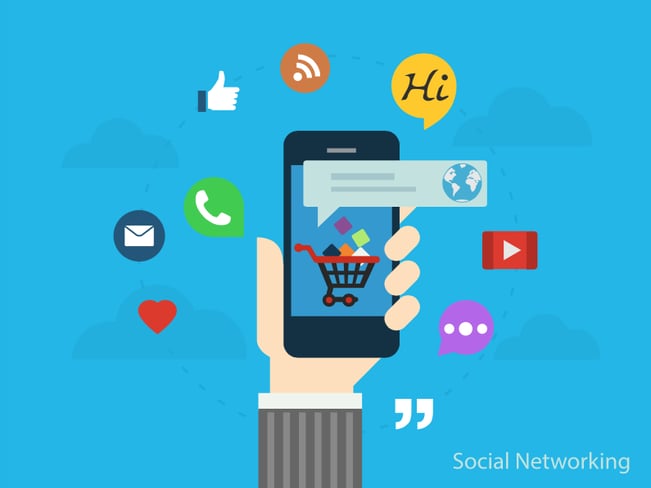 Why Facebook?
When small businesses ask us if they should develop a social media presence on Facebook, we inevitably say, "Yes!" That answer is backed up by some startling statistics as to how far-reaching the Facebook digital consumer network is:
More than a billion people worldwide use it every day.
169 million Americans surf it daily.
91% of

millennials

use it regularly.
8 billion videos are viewed daily on the platform.
Five new profiles are created every second.
Facebook is absolutely the largest social media network on the planet. The majority of businesses should be on it.
Growing a Facebook Following
Once your business has decided to build a custom Facebook page, you can use some recommended best practices to create a robust customer following:
Post interesting information, at a minimum, two to three times per week.
Use video and pictures to create visual interest.
Invite comments by asking questions and creating interaction.
Promote or boost your content with low-cost sponsored advertising.
Offer contests, promotions, and printable coupons.
Add a section for customer comments and then engage customers by replying.
Offer incentives to interact with your page. For example, if you have a restaurant, invite visiting customers to take a selfie with their dinner and post on your page for a discount off their bill.
Other Facebook for Business Tips
Cross-promote your new Facebook page by linking it to your website
...and list it on any other promotional or social media marketing that you're doing. Make sure you invite your business contacts and friends, as well as your existing customer base, to follow your page.
Don't forget to tag your business from your personal Facebook page, and invite your employees to do the same.
Building a community of "likes" takes some verbal promotion, too
What if you invite every customer who comes in your store to go on Facebook, "like" your page, and pick up a coupon or other prize? Use your business page to comment on the conversations of your followers, whenever appropriate.
Pay attention to which posts seem to be doing well
When you find posts that are getting great engagement (comments and shares) promote that post to a wider audience with Facebook's low-cost paid advertising. Emphasize and push your original content whenever possible.
Outsource Your Facebook Projects to a Talented Freelancer
These are just a few ideas to get you started on using Facebook as a serious brand builder for your business. If you don't feel as if you have time to handle the requirements of social media, Artisan Talent has short- and long-term placements available to manage your social media presence.

Contact us today to find the perfect expert to help you stay ahead of the latest social media trends.
Other Posts You Might Find Helpful
The Do's and Don'ts of Using Social Media to Screen Candidates
How To Hire a Great Social Media Manager
What To Look For in a Social Media Expert
Social Media Interview Questions
A Day in the Life of a Social Media Manager