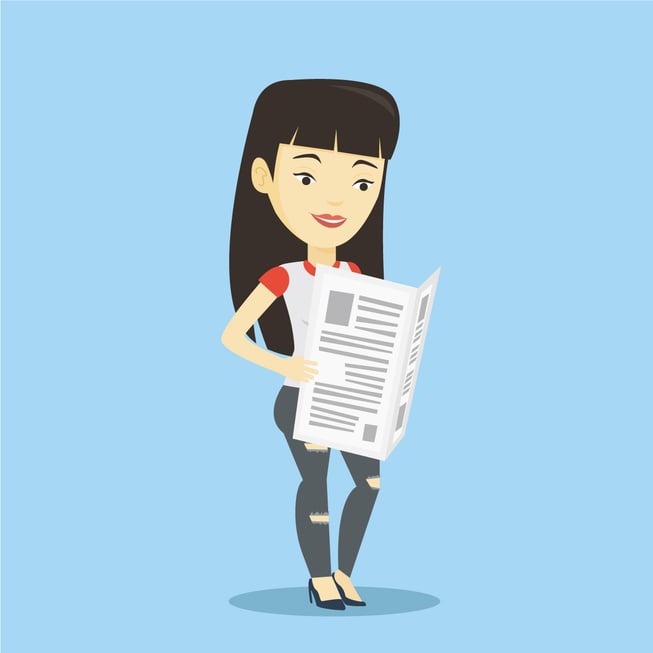 Looking for career advice? Need to boost your creativity? Check out these cool events coming up in the last few weeks of July 2017.
7/12 Career Dog Therapy: Personal Branding @ WeWork
Finding the right job can be "ruff", but it's better in good company. Join WeWork for a discussion on how personal branding can help you make your next career move. The event will consist of networking, a speaker presentation, and a group discussion with dog therapy.
7/17 Storytelling for Success @ General Assembly
Want more compelling pitches for investors, customers, and new hires? In this class, you'll learn how storytelling techniques from film and other narrative arts can take your pitches and presentations to the next level. You'll also practice crafting personal stories that quickly establish trust with audiences and colleagues.
7/20 Intersection of Design + Technology @ Trunk Club
General Assembly and Trunk Club have teamed up for for a lively panel discussion featuring their internal team of designers and developers. Meet a few members of the technology team on a mission to reinventing the retail industry. They'll discuss and debate their perspectives on cross-functional collaboration, learning new skills, and ideas and strategies to raise the bar for design and technology within an organization.
7/20 Organizing for Action @ The Chicago Design Museum
Organizing for Action is mobilizing and training the next generation of progressive leaders. They work every day to empower a network of thousands of grassroots volunteers across the country to create the change they seek—whether that's standing up for sensible gun legislation, protecting Obamacare, acting on climate change, or protecting immigrants' rights.



7/24 Hand-Lettering @ Threadless
Everything you ever wanted to know about what goes into executing a custom hand-lettering piece from start to finish including a fun and exciting discussion, answering your biggest questions, sharing and giving feedback on the work you've created, and more.
RSVP here.Use code CMCHI10 to get $10 off.
7/24 Introduction to the Chicago Design Community with AIGA @ Critical Mass
Join General Assembly and AIGA for an event on the ins and outs of the Chicago design scene.
If you're a current design student, recent graduate, new to the city, looking to make a transition in your career or just level up, this free event will help you get acquainted with the dynamic world of design in Chicago. During this well-rounded panel discussion featuring some of Chicago's best and brightest in the design world, we'll cover key events, companies, people, current issues, and career paths in the industry.
RSVP for this free event today - it often "sells" out.
7/25 Devoted Type Meetup: Pub Lettering @ Chicago Athletic Association
Super informal and laid back…if you're itching to meet some other folks who love lettering, this is for you! All are encouraged to come – beginners, professionals and everyone in between. Bring a notebook and some pens to letter together! Share your work with others.
More Details here. Bonus: The Devoted Type group is led by an Artisan Talent!
7/25 How Content Inspires Your Visitors to Act with AIGA
Driving traffic is hard work. And it's wasted work if your website doesn't convert your visitors into leads and customers. Why do visitors take action? What makes them stay, read, believe and click? This presentation is a breakdown of the major conversion factors in terms you haven't heard before with Andy Crestodina of Orbit Media.
Save your spot here.
7/28 Creative Mornings: Elijah McKinnon @ Savage Smith
Elijah McKinnon
was born in Oakland, California and raised all over the San Francisco Bay Area. Following their graduation from The Art Institute of San Francisco, Elijah traded in their comfortable life in California for a creative nomadic lifestyle. After living and being inspired by cities including Portland, Brooklyn, and Montreal they left commercial brand strategy and relocated to Chicago in January 2015 with the intent on establishing a consultancy that worked exclusively with nonprofits and grassroots initiatives.
Register here on 7/24 @ 11am.