Economists and market forecasters are busy predicting what 2020 will bring for the U.S. and the global workforce. Will a recession hit? Will more workers join the freelance economy? Will automation cause the loss of more corporate jobs? How will all of this affect the creative fields?
Artisan Talent watches these trends to stay on top of the creative job market. Here are our predictions for the career environment for creative professionals in the New Year.
The State of Hiring for 2020—What to Expect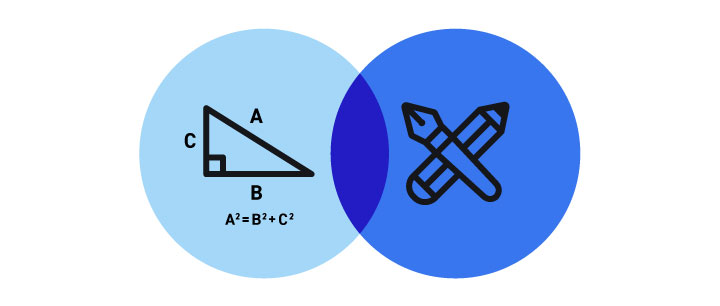 The New York Times reports employment numbers are solid for the 2020 election season:
Unemployment is still around 3.7%
The number of working adults rose by 2% to the highest level in over 12 years
Worker pay is up by 4%
Pay is rising faster than the price of consumer goods
With this positive news, there are signs that the economy is decelerating. The number of new jobs added each month is down, and some economists mark this as early signs of recession. Trade wars and a slowdown in the global economy could threaten the past few years of growth.
Technology will continue its impact; automation will create a need for hybrid multi-disciplinary workers. Burning Glass Technologies says that one-quarter of all occupations in the U.S. will hybridize in the future. These roles are both the fastest growing and the highest paying.
Hybrid positions use both left (logical, organized) and right (creative, artistic) brain skills. These roles blend human creativity with mathematics and technology. They are roles that creative workers have naturally evolved into as technology has advanced.
For example:
Marketing and public relations has new roles combining analytics with traditionally creative jobs, such as Marketing Managers, Digital Marketing Managers, and Marketing Analytics.
Computer science training will combine with product development, technical writing, problem solving, and other more "human" skills
Traditional analytics jobs must also make use of data visualization, client consulting, and creative thinking
These hybrid roles are less vulnerable to automation, according to Burning Glass Technologies, marking them as hot jobs for the future.
In addition to the hybridization of skills, what other business and job trends will affect creative workers next year?
Business Trend to Watch: Relocation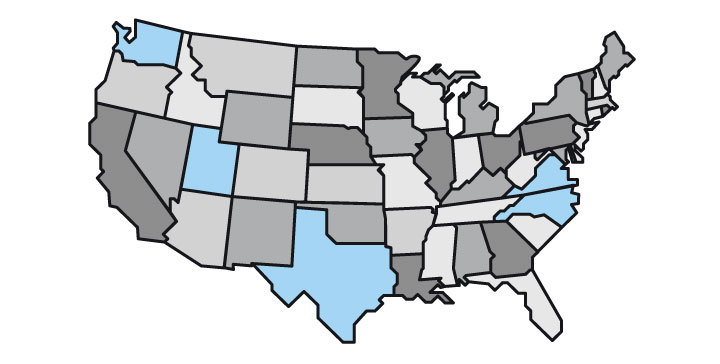 CNBC issues an annual study that ranks the top states for business. They look at the number of workers available, the economy, infrastructure, quality of life, and the cost of doing business. In 2019, Virginia, Texas, North Carolina, Utah, and Washington topped the list.
While 2020 numbers aren't out yet, you can be sure that corporate CEOs are watching and, according to the latest trends, considering relocation. Forbes reports that companies are moving overseas and adding new infrastructures in states that make it economically attractive to move there. This year, Amazon, Procter & Gamble, Walker & Co., and McKesson all followed this trend. Tech companies are moving out of Silicon Valley at a steady pace, too, heading to cities like Austin, where the cost of living is lower and the power grid may be more reliable.
Companies are expected to continue this trend next year, potentially saving a bundle of money on taxes and operational expenses.
Effect on Creative Workers: Mixed. If you're able to uproot, this trend will benefit you. If you can't and your company relocates, expect a change in your work situation.
Job Trend to Watch: Work from Home
A new FlexJobs survey reports 74% of American employees say flex work has become the new normal. The statistics show an increase in work-from-home arrangements:
From 2016 to 2017, remote work increased by nearly 8%
Over the past five years, remote work increased by 44%
Having the flexibility of a work-from-home arrangement is now a strong attraction for job seekers. In fact, 80% of job seekers say they will turn down a job offer if the option for remote work isn't available. In the coming years, this will be even less of an issue: By 2028, 73% of all companies will have remote workers.
But the benefits of working from home aren't just for workers. A longitudinal study at Stanford charted a 13% increase in worker productivity when they had a remote work option.
Effect on Creative Workers: Highly positive. The ability to work from anywhere naturally fuels creativity.
Business Trend to Watch: Robotics Process Automation
If you're a middle manager in a corporate setting, keep your eyes on robotics process automation (RPA). While automating corporate workflows will save companies big bucks, it will also slim down the workforce by eliminating some "cogs in the wheel" workers that complete mundane manual tasks. Corporations will move to an automation-first mindset once they realize the positive financial impact RPA has on their organizations. While the number of corporate enterprises incorporating RPA is still low, that number doubled this year, according to Deloitte.
Effect on Creative Workers: Minimal at this early stage; however, watch for a whole new line of jobs like RPA Analyst, RPA Developer, and Automation Analyst (Note: These are all hybrid roles). RPA will create a new workplace environment that will boost productivity, cut costs, and redefine the jobs of the future.
Job Trend to Watch: Lower Salaries, Younger Workers
Forbes predicts that age discrimination will become standard for 2020, and, "It is one of the few areas where prejudices are overlooked and condoned." But it's not the age as much as the salary expectations that Forbes says will cause employers to back away from older, more experienced candidates.
Older workers are also assumed to have higher health insurance costs. Forbes cynically reports that older workers are "not as easily manipulated as younger employees with mountains of debt to pay off." However, this last prediction may be well off the mark, because most articles have also noted the millennial trend of job jumping. Employers looking for long-term employees may not be driven away by the higher salary expectations of older workers.
Effect on Creative Workers: High. If you're over 50, this trend may have already had an impact on your career.
Job Trend to Watch: The Freelance Economy
Nasdaq reports that the freelance economy will grow to 43% of the American workforce next year. Some of the benefits of freelancing include:
Working when you're most productive and creative
Working from wherever there is a Wi-Fi signal
Doing work you're passionate about
Building your work schedule around your life
Avoiding office politics and illness
No commute, which saves money
One of the trends we will likely see with the growth of freelance workers is new online platforms to serve as a conduit for jobs in all kinds of fields, including for doctors and nurses. We'll also see an increase in software platforms like Kalo that help companies manage freelance workers.
Intuit says 7.6 million Americans will work in the gig economy next year. Whether full-time or part of the gig economy, freelancing is clearly here to stay. Perhaps this is why Forbes calls it the "freelancing revolution."
Effect on Creative Workers: High. The Creative Industries Federation reported in 2017 that nearly half of all creative workers were freelance compared with just 15% of the workforce on the whole.
Most In-Demand Jobs for 2020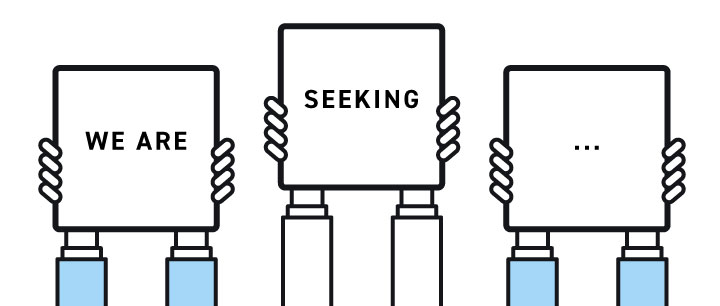 The World Economic Forum (WEF) published a white paper earlier this year that suggests more than seven million jobs may be lost in 2020. The Fourth Industrial Revolution is about to kick it into high gear, with artificial intelligence (AI) tools to automate basic tasks, streamlining some white-collar workers right out of their jobs. Or, at least, that's the prediction.
One thing is certain: Automation is here and it is expanding. It will impact every field, including creative jobs. Watch for a radical shift in the coming years toward automating basic tasks in an effort to improve corporate profits.
The WEF report suggests the following jobs will actually see growth in the future:
Data Analysts will call the shots. That's because Data Analysts will make all the data we've been collecting actionable. But Data Analysts are the tip of the mathematical iceberg. The need for workers grounded in computer science and math will increase in the next five years, according to the WEF report.
Architect and engineering roles will remain stable. Robotics engineering will be a hot new field.
Sales positions, particularly specialized technology sales, will be hot. Computer automation can't replace the human interaction in selling—although automation can warm up the sales prospect.
Senior Management positions will shift heavily toward change management and organizations will continue to seek their own versions of digital transformation. Senior Managers will be tasked with restructuring organizations heavily impacted by automation.
Product Designers will continue to be in high demand. Organizations will increasingly use product design features to create personalization and build a backstory for brands. They'll also concern themselves with eco-friendly packaging for everything from gadgets to consumer goods.
Human Resources and people management will still be hot fields. While automation will eliminate some jobs, new ones will be created, including HR positions tasked with reskilling workers.
Even though we are in the thick of a digital transformation, it's important to note that automation will not take away creative jobs. Humans still have a place in our increasingly automated and digitized society. Creative talent still brings a spark that our computers cannot replicate.
With that said, did you read the one about the AI that learned to paint? Given that robots are encroaching on our territory, what creative jobs will still be available in 2020?
Top Five Creative Jobs in 2020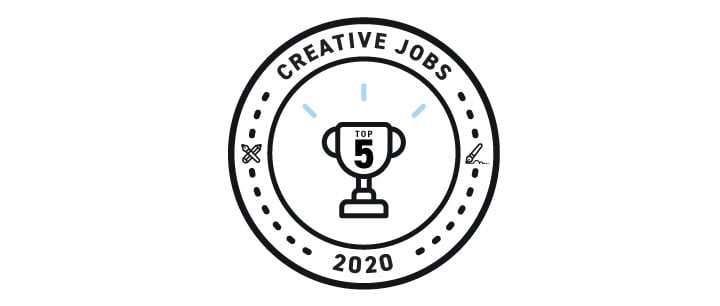 Creative Strategist
Creative Strategists work in both the business and creative sides of a company. The job is a hybrid role; these professionals are likely to love numbers and art in equal measure.
Front End Web Developer
In the same way a Creative Strategist embodies two seemingly contradictory professions, the Front End Web Developer has one eye on computer code and the other on the creative design of a website.
Marketing Analyst
This position lives for the numbers. In 2020, the Marketing Analyst will be tasked with making sense of the information we've gathered. Next year, big data will continue to make a huge impact on every business function. Marketing Analysts all over the world will be at the crux of numbers-driven business decisions impacting everything from product deployments to brand personalization.
Marketing Automation Manager
Although RPA is in its infancy, CIO predicts 2020 will be the breakthrough year, with companies increasingly automating redundant, time-consuming tasks to free up workers for more high-value activities. The Marketing Automation Manager will play a role in automating the future state of business models by managing software that lets the robots handle the boring stuff.
Product Manager
We live and die by the state of our products, and the Product Manager is tasked with everything from evangelizing to managing inventory.
Which Creative Jobs Will Pay the Best Next Year?
It's still expected to be a seller's market next year for job seekers. The labor shortage in the creative categories has helped drive up demand for a few different types of specialized workers. Some of the best paying creative jobs for next year include:
User Experience Designer
A solid UX for your customers will keep them coming back for more. That's why the User Experience Designer will pull in good money next year; the job will basically pay for itself. These professionals create a user interface that intrigues and inspires but never frustrates. The goal is the same, whether the interaction is with consumer packaged goods or a phone app.
Creative Director
Creative Directors put the creative quality in product design. They oversee the creative team to ensure the brand is heading in the right direction. It's an important role that has a direct impact on sales. It's also a position that requires a little knowledge about each job in the creative department, from the UX to design packaging to content and copywriting.
Mobile Designer
Most Mobile Developers are also Mobile Designers. Both roles will be in high demand. Mobile Designers create end user interactions in a mobile app. Mobile Developers work on the programming leading up to that interaction, creating the guts of the application. In large software shops, Mobile Developers liaison between the UX Designer and other cross-functional teams, including Software Developers.
Artisan Talent is waiting for you to make your move to a better-paying job for your future. We work with the best employers in the nation, placing creative workers in a variety of full- and part-time positions. Talk to our team today to prepare for 2020.