Salary guides compile job data. They're a standard part of human resources. When combined with clear vision around what your company can afford to pay, salary guides are a key component to helping inform the job descriptions of future employees. But why would you need to review one if you work in HR?
The reasoning behind researching job-specific median salary ranges is simple
Here are the two basic reasons why HR Managers should review a salary guide.

1. You don't want to be known for the lowest paying jobs in the area.

It will make your company potentially look cheap.
Too, it will make the job of recruiting in a competitive market more difficult. Finally, if the employee feels you weren't fair or their salary isn't high enough for the job duties -- good luck with retention.
2. When balanced against business profitability, do you really want to pay over the median rate?
It's terrific if you can reward your employees by paying them a high salary, however, most small to mid-sized businesses (and even some of the larger ones) struggle to balance profit and loss. When it comes to salary, you really can't go backward. Strive for a competitive salary range, coupled with perks and good benefits.
Now that you see the reasoning behind doing the research, where should you start?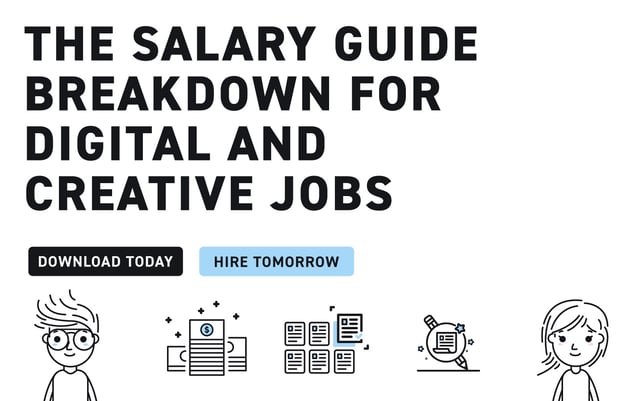 Salary Guides: Different Types
There are a few good salary guides out there, but we recommend beginning with the Bureau of Labor Statistics, the website of the U.S. Department of Labor. It's a free resource that compiles very helpful job-specific statistics.
Other options include:
If you go to the Bureau of Labor's Occupational Outlook Handbook, you can type in a specific job title, and you'll find nine easy-to-navigate tabs of information on the specific job title you're researching ranging from the typical work environment, the job outlook, and of course, the median rate of pay. You can also search for state- and region-specific data that will be helpful if you're trying to understand what the going rate is for almost any job title. Importantly, the site also offers general economic information that may affect employment in your area. You'll find everything from state unemployment rates to the price of gas; the site is really a great tool, especially for small to medium-sized businesses.


The Society for Human Resource Management has a subscription membership rate that offers access to a Compensation Data Center. You can pull reports across multiple job functions, making this an extremely valuable and generally low-cost research tool.


Next, consider glassdoor.com. It's a resource for job seekers, with classifieds and information on companies that includes blinded reviews from former and current employees sharing information on the job environment. But if you click on the salary tab, you'll find a search tool that lets you look up the average salary by job title and by the specific city.


Finally, consider an individual Recruitement Agency Salary Guide. Many agencies put out salary guides, but Artisan has made a simple, "cheat sheet" version of a guide to salary that won't take you forever to sift through. Consider it your Cliffnotes guide to salary. Download it here.
Or, Let the Pros Help

Finally, we encourage you to contact Artisan Talent to help with your market research. Our job is to support you in finding the best creative talent in your area.
Consider us a resource when you're ready to begin the hiring process!