Found your dream job but don't feel like you're 100% qualified? Suzanne Shannon comes to the rescue in this month's Ask a Recruiter.
Q: I'm not entirely qualified for a job I want. Should I apply anyway?
A: Absolutely, but also...it depends.
The reality is that it's highly unlikely someone will be 100% qualified for any role they aren't already doing. Even if you feel you're perfectly qualified on paper, there will still be a bit of a learning curve once starting your new job or project. The key is to balance your confidence in your abilities with a realistic perspective of what the job requires. Of course, in all situations, you want to be respectful of the resume reviewer's time — applying to jobs when you only meet 50% or fewer of the qualifications is rather inconsiderate.
Moving Up the Corporate Ladder
If your job search is motivated by an urge to advance your career and learn new skills, then you almost have no choice but to apply to roles for which you'll require a bit of time to grow into the position — fortunately, employers typically anticipate this "ramp up" period. Understanding your career trajectory will reveal the roles that are the next step along your path. Focus on roles that are a step or two beyond your current position (rather than a giant leap). This could translate to meeting 60-80% of the qualifications.
If you're a freelancer picking up gigs, clients will generally expect you to hit the ground running, but as any freelancer knows, you're likely to learn something new with every project regardless. For these roles, you'll likely fall into an 80-90% qualified range.
If you're just starting out your career, you'll reasonably spend most of your energy applying to jobs for which you only meet 60-70% of the qualifications. Just make sure you're realistic in focusing your search on junior and entry-level roles.
What Are "Required Skills" Anyway?
When an employer lists required skills and qualifications, they're often describing their ideal candidate and likely very open to applicants that meet most of the requirements. Some posts will indicate when something is a must-have skill versus a nice-to-have skill. More subtly, they may cite required experience versus ability.
Employers often consider a whole host of variables outside of their listed qualifications, such as soft skills, enthusiasm for the job, personality fit, untapped potential, etc. Use your cover letter to creatively and persuasively address these elements, along with any qualification for which you feel you might come up short. Show your enthusiasm, draw clear lines correlating your personal experience to the requirements, and highlight the natural progression from your last role to this desired role.
Lastly, there are several oft-quoted studies indicating that women are less likely than men to apply to jobs unless they meet all of the qualifications. It's important for all of us to see our value and cast aside the hesitations that hinder our success.
Don't waste your energy dissuading yourself with endless lists of tiny reasons an employer might not hire you. Rather, pour your energy into internalizing and embodying all the reasons why they absolutely should hire you.
About the Author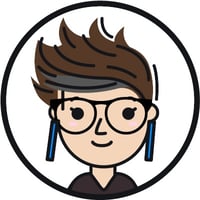 Suzanne is our Senior Operations Manager at Artisan. She also has over a decade of experience as a recruiter at Artisan.
She has a background in photography and is fascinated by the power of good design. An avid gardener and home renovator, she can build a bike from scratch, but just can't figure out how a modern TV remote works.