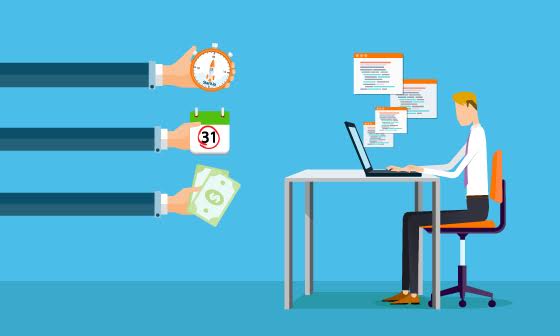 We'd like to nominate a Project Manager for the presidency of the United States. 🇺🇸 A good Project Manager can really whip a team into shape – we bet even Congress.
If you've ever worked with a Project Manager, you understand how important they are to accomplishing a task. They are the heart and soul of a project, no matter what industry they're in.
Project Managers have a task-oriented skill set that makes them great at getting things done.
They make sure projects are...
Organized
In Scope
On Strategy
Delivered On Time
On Budget
How do they do this? We've found that these individuals display a few consistent skills across a variety of tasks. Here are the top five project management skills everyone should have – whether you're a professional Project Manager (PM) or not.
Project Managers Are...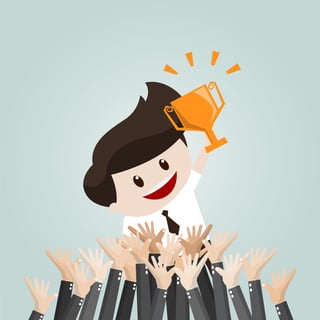 The Kings and Queens of an Organization
PMs must keep all the moving parts of a project going, being careful to turn in deliverables on time and under budget. Their job is similar to a juggler who gets a few balls in the air, then adds a few more, adroitly keeping everything moving without dropping a single item.
Many PMs are skilled in a number of different project management software platforms, such as Trello, Clarizen, Mavenlink, and more. But we've seen most PMs function well without any software to back them up. Some of them just use white boards or even sticky notes to keep track of tasks. In our opinion, these organizational skills make them crown-worthy.

As Patient as a Saint
You truly can't last long as a PM if you can't handle the ups and downs and stresses that come with the job. We can't say that good Project Managers don't get impatient, but we can share that the best ones always bounce back and get the job done well.
Being patient means having the emotional maturity to handle the daily pressures of not getting exactly what you wanted while still finding a way to keep a project moving forward. Adapting to this repeatedly as you move toward a due date is exactly what should qualify good PMs for sainthood.

Flexible Like
MacGyver
We heard they're remaking the old TV series "MacGyver." Do you remember it? The main character was always able to whip together the bits and pieces of found items to create something that saved the day. MacGyver's unconventional way of solving problems is a necessity when you're a Project Manager.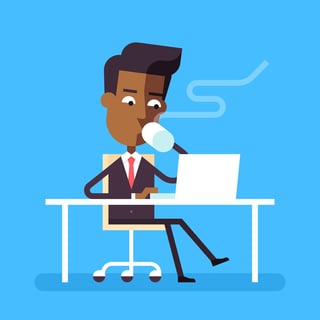 Leaders of the Free World
Project Managers understand that all people can't be managed in the same way, so they lead through whip-cracking as well as by encouraging others to keep moving forward.
The best PMs understand that sometimes plowing through a roadblock is better than leading democratically – especially when you're on deadline. The point here is that PMs know how to lead teams to accomplish tasks. This can be challenging, but good project managers do it well every single day.
Have the Project Management Skills to Succeed?
Then we want to meet you! Send us your resume, apply for jobs, or just keep in touch.

Looking for a Project Manager?
If you're looking to add a Project Manager to your team, call Artisan Talent. We have the best talent with all these skills and more, just waiting for your call.

Other Posts You Might Like
How to Hire the Perfect Project Manager
Project Management Tips for Creative Departments
4 Do's and Don'ts for Finding and Keeping Talent
Personal Branding Tips from the Pumpkin Spice Latte
Job Tips from Aliza Licht's "Leave Your Mark"