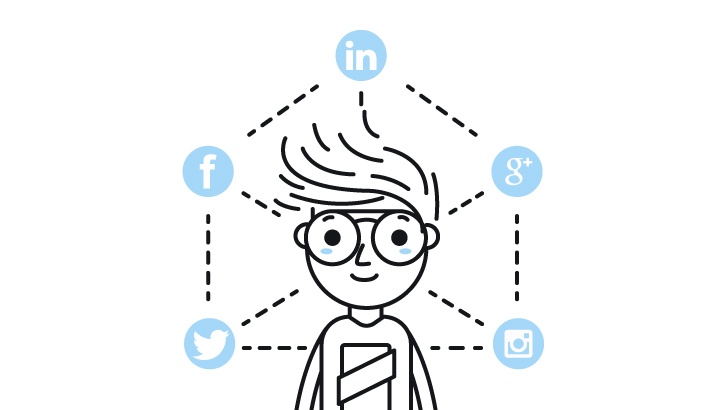 The ever growing popularity of social media campaigns continues to create fantastic opportunities for job seekers. An increasing number of companies understand the need to incorporate social media into their marketing campaigns, but often lack the ability to successfully implement such campaigns themselves. This lack of knowledge leaves openings for people who are skilled in managing social media.
What Are Companies Looking For?
First things first, what are companies even looking for when it comes to a Social Media Expert?
The clients we have hired for all want these three things:
Social Media Experience — Personal and Professional
Companies want to know how comfortable a new hire is going to be with social media best practices on a variety of platforms. Since each platform has different rules for etiquette, engagement, expectations, etc., clients want to know you will be able to form realistic and specific strategies for their company.

Strong Writing and Communication Skills
Grammar, spelling, clarity of speech, and online professionalism are all important for approaching the social audience. Since Social Marketers will be building the brand and speaking directly to customers, clients need to trust your ability to speak on their behalf.

A Varied Skill Set
The best professionals are able to adapt in a rapidly shifting market. Skills in design, marketing, writing, customer service, and/or project management are important foundational skills that will help you change course with market demand.
Once you've booked the interview, candidates with these skills should be able to easily answer the most common questions asked during these types of interviews.
Potential Social Media Interview Questions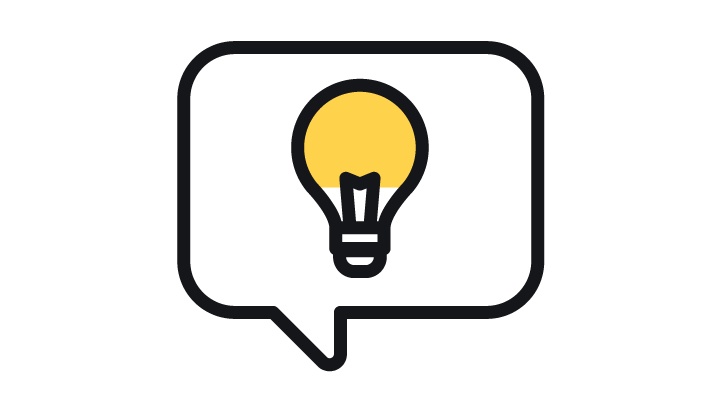 Whether you're applying for a Community Manager job or interviewing for the role of a Social Media Specialist, here are six social media interview questions you should be prepared to answer:
1. How would you utilize LinkedIn profiles and groups in a marketing campaign for our company?
LinkedIn is one of the most important business-oriented platforms for social media. Knowing how the company can leverage existing LinkedIn profiles and groups, whether B2C or especially B2B, to create a successful marketing campaign shows you possess the practical skills needed to handle a social media management position.
Extra Tip: Make sure that your LinkedIn Profile Picture is up to snuff before you even apply for a job.
2. What are the benefits of a targeted audience for social media marketing campaigns, and how would you target our customers?
Not all audiences are the same. Knowing the benefits of a targeted audience for a marketing campaign is as important as knowing how to create such an audience for the company where you want to work. Take the time to identify how you can target the company's ideal audience before the interview.
3. How do you measure the effectiveness of a social media campaign?
Social media managers need to know how to define success for social media campaigns regardless of platform. Do you utilize social media campaign tools? How do you use KPIs and analytics to prove the success of your campaigns? Be ready to answer these questions and speak intelligently about stats.
Need to add some tools to your kit? Check out this post.
4. How do you use Facebook Insights (formally called Analytics and EdgeRank) to increase the success of a social media campaign?
Facebook EdgeRank was the old school phrase for Facebook's ever-changing algorithm used to determine where posts show up in a user's newsfeed. Since it's important every Facebook post have the highest rank possible, make sure you can speak to using affinity, user interactions, and timeliness to increase a post's position.
Speaking of former names like EdgeRank...
5. How do you stay up-to-date on the changes in social media?
The constantly changing world of social media requires social pros to stay on top of the latest developments. How do you update your skills and knowledge of social media? Can you talk about Instagram Stories? Snapchat updates, new LinkedIn features, up and coming platforms, etc.? You should be able to.
6. How would you improve our company's current social media campaign?
The answer for this question proves you have spent time researching the company's current social media platforms and campaigns. Meaning, you've taken the time to look at how content is performing and begun to mull workable solutions for any problems with the current campaign or posts they are running.
While you don't want to insult the company you're interviewing for, it's always smart to prepare a couple of easy ways you would improve their online presence.
Next Steps
Having the answers to these questions will more than prepare you for a first round social media position interview!
If you are actively seeking a position as a Social Media Strategist, Digital Marketer, etc., contact us for more ways to land your dream job.

And don't forget to follow us on our social media platforms: LinkedIn, Twitter, Facebook, Instagram, and Pinterest!
Looking to Hire?
Artisan Talent works with the best and brightest talent in social media. Whether you need a Social Coordinator, Instagram Star, or Content Copywriter, we'll work hard to find the best match for your company.

Other Posts You Might Like:
Secrets of the Social Media Resume

Dos and Don'ts: Social Media Networking

How to Hire a Great Social Media Manager
5 Sneaky Job Questions and How to Answer Them