Welcome to our Ask a Recruiter Series, where our Creative Talent Representatives answer your burning questions related to job hunting, resume submission, portfolios, and more.
This month, meet Amy Hayes! Amy is a Chicago-based resume wizard with a deep knowledge base of UX and other digital roles.
Q: My New Year's Resolution is to get a new job, but it's almost February and I don't have one. Help!
A: 2018 New Year's Resolutions — lose weight? Write that novel? Take that trip? Get a new job? If "new job" is what is on your 2018 to-do list, then here are some tips to help you with your job search!
Need more help? Consider signing up with a Staffing Agency like Artisan.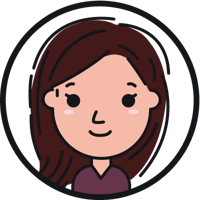 Amy Hayes is a Recruiter in the Artisan Chicago office. She holds degrees in Psychology, and has a background in career coaching and resume writing. When not matching talent to amazing job opportunities for Artisan, she loves reading mysteries and thrillers, and watching the Investigation Discovery channel with her two Persian cats.