Here at Artisan, we're big readers, constantly looking for inspiration in new places. So we pulled together some of our favorite books on design for your summer reading pleasure, your cozy rainy day, your next self-care day indulgence, or even your Friday creative inspiration. Our favorites run the gamut, including options that are non-corny self-help, while others can help with those ongoing technical questions you've got while running a business as a solo creative. Whatever your educational needs, we hope this list gives you new inspiring texts to explore!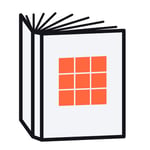 1. Making and Breaking the Grid: A Graphic Design Layout Workshop
by Timothy Samara
Master the grid—and then go your own way. This graphic design workbook helps you, not just learn what makes an appealing layout, but also gives you the tools to break from age-old traditions and create something new. With plenty of examples to inspire all your projects, this is one graphic design book you're sure to return to over and over again.
Get it here.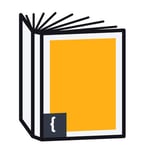 2. Thinking with Type: A Critical Guide for Designers, Writers, Editors, and Students
by Ellen Lupton
You don't need to be a type fiend to love this book, though, if you are, you probably own it already! Lupton reveals the way typefaces are made and how to use them most effectively. Plus, this revised edition covers style sheets for print and web, how to mix typefaces, and more.
Get it here.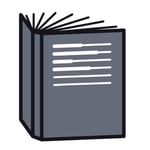 3. How to be a Graphic Designer Without Losing Your Soul
by Adrian Shaughnessy
The title basically says it all! Especially great for those who've just graduated, this book is filled with philosophical advice on how to kickstart (or continue) your career as a designer while keeping your love and interest for the craft alive.
Get it here.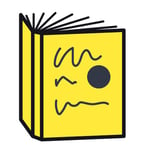 4. Show Your Work! 10 Ways to Share Your Creativity and Get Discovered
by Austin Kleon
Equal parts entertaining and instructional, this fast read is a great pick-me-up for any creative who's looking to approach self-promotion in an authentic way. Spoiler: it was inside you all along! With its nuggets of wisdom, it's the kind of artistic self-help book to have around if you're looking to break out of your protective shell and share often.
Get it here.
5. Things Are What You Make Of Them: Life Advice for Creatives
by Adam J. Kurtz
If you're a follower of Adam J. Kurtz, you know him for his illustrations that get at the heart of what it is to be human. This short, but fun and empowering book offers up personal insights on how to navigate the "normie" world as a colorful creative.
Get it here.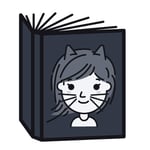 6. Faking It: Manipulated Photography before Photoshop
by Mia Fineman
Ever wonder what photography in the news and advertising world was like before Photoshop? Fineman collects and showcases photograph manipulation since its invention. Recalling techniques like multiple exposure, combination printing, composite portraiture, over-painting, and more, this book reminds creatives of what's possible even without modern-day technology.
Get it here.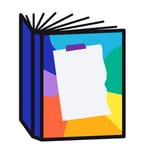 7. Craft a Life You Love: Infusing Creativity, Fun & Intention Into Your Everyday
by Amy Tangerine
Written by papercraft maven and entrepreneur Amy Tangerine, this book helps creatives ask important questions that get at the heart of what matters most in your life and art. Tangerine's personal anecdotes and thoughtful exercises encourage readers to take advantage of every moment and maybe even start a new business of their own.
Get it here.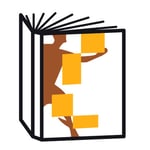 8. The Hero with a Thousand Faces
by Joseph Campbell
If you're looking to go back to the basics of storytelling, look no further than our old pal Joseph Campbell. His discussion on the histories of myth and what creates some of the greatest stories of our time are always worth returning to for character development and storytelling inspiration.
Get it here.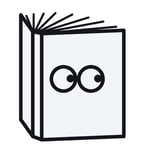 9. How to See Visual Adventures in a World God Never Made
by George Nelson, Karen Stein, and Michael Bierut
Originally published in 1977 by George Nelson, this manifesto on how to recognize, evaluate and understand man-made objects has been revised for a new generation of designers. It's a classic design primer on the power of visual literacy.
Get it here.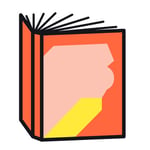 10. Extra Bold: A Feminist Inclusive Anti-racist Nonbinary Field Guide for Graphic Designers
by Ellen Lupton, Jennifer Tobias, et. al.
A collection of critical essays from dozens of contributors, Extra Bold goes where traditional graphic design books don't. Filled with critique and analysis on everything from type choice to power structures in the art industry, this boundary-pushing collaboration is not your everyday art crit textbook.
Get it here.
---
No matter where you are in your career, we hope these books can remind you of what you love about the design industry.
Looking for your next design role? We might be able to help: