Most journeys start with a single step. But job searches can be so terrifying that some workers struggle to even begin the walk.
Searching for a new job requires confidence that you have marketable skills. However, if you're just starting a career, you may lack that confidence. And how confident would you be if you were just fired or laid off? What if you're an older worker with old-school skills? What if your last workplace was so toxic you feel like you have third-degree burns all over your soul?
That last one may sound melodramatic, but submitting your resume for potential jobs is hard if you don't feel confident, no matter what the reason may be. Searching for a new job is like putting out your hand to a crowd of strangers and waiting for someone to shake it. The fear that no one will grab your hand can paralyze your efforts to create a resume, let alone apply to a job.
FEAR is a common emotion when you're on the job hunt. Here's how to take Forget Everything And Run and turn it into Face Everything And Rise.
Common Job Search Fears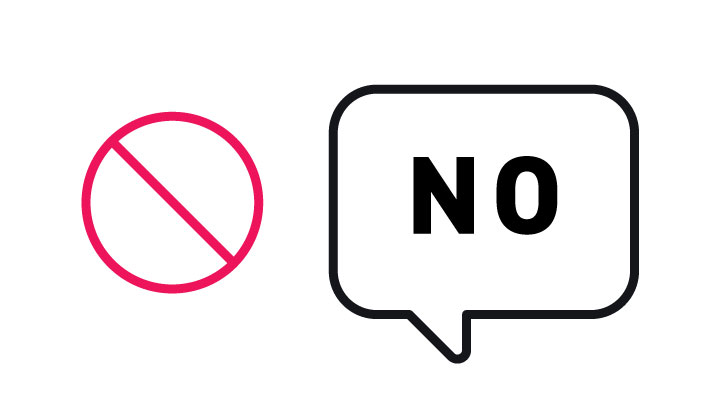 The possibility of rejection is what makes the job search so scary. But even freshman psych majors will tell you that taking the first step requires you to confront your fears. Psychology Today says this fear is really about avoiding what you want and need most in life:
"We resist what is most important to us. We want to choose the perfect job, and we're afraid we'll make a mistake. We want to write the perfect resume, respond perfectly to all interview questions, and negotiate the perfect deal. So we procrastinate around all of those activities."
The article suggests that for some people, the job search process is so scary, it can kick up our ancient instincts of flight or freeze. You must overcome these feelings in order to move forward. What are we afraid of and how can we de-escalate that fear?
Climb onto the Artisan Talent couch for a second so we can address some of the fear that's holding you back from your next good job:
Rejection: If you apply for a job online, there's a chance that your resume will forever disappear into a void. If you're emotionally invested in the job you're applying for, not hearing anything back can shake your confidence. If you receive a rejection from your online application, fine, but what if you've taken the time to meet with the company? What if it felt like a fit on your side? Conducting a job search requires you to send out your credentials again and again and face the repeated possibility of rejection. That makes applying to any job a step of courage.
Embarrassment: Broadcasting that you are unexpectedly looking for work can make you feel ashamed. This is especially true if you were laid off or fired. Even if it wasn't your fault, there is still a stigma associated with a layoff or firing that can feel embarrassing. Asking for help via your networking connections is a humbling but necessary exercise for a successful job search.
"Not Worthy" a.k.a Imposter Syndrome: Are you kidding? Everyone deserves to live their best life. Most of us spend at least 40 hours a week working, and that's valuable time that should do more than just pay for your lifestyle. Sadly, we hear all the time how employees are disengaged from their corporate jobs. You must believe that you are worthy of a job that fulfills a fundamental need beyond your paycheck.
Unqualified: There is irony in the entry- or middle-level job description that has a long list of requirements that you simply don't meet yet. The irony is probably along the lines of, "How can I get the job to gain experience when I don't have the experience to get the job?" We've seen a lot of unrealistic job descriptions. Will the employer hold up the search process to wait for someone that has all of their requirements? If you feel like you're not qualified, remember that it's a candidate's market. The unemployment rate is very low so you stand a higher chance of having your resume reviewed and even getting the interview if your qualifications are even a moderately close fit. Ask yourself what core skills are necessary to the job and then apply if you believe you have what it takes.
A job search requires a lot of time and energy to find the right fit. One of the issues holding you back may be that you understand how much time the job search process can take. If you're currently employed and juggling life responsibilities, finding the time to conduct a thorough job search is hard. But no matter how busy you are, if you know deep down that you need to find another job, there are ways to optimize your search process.
Get Organized to Overcome Your Job Search Fears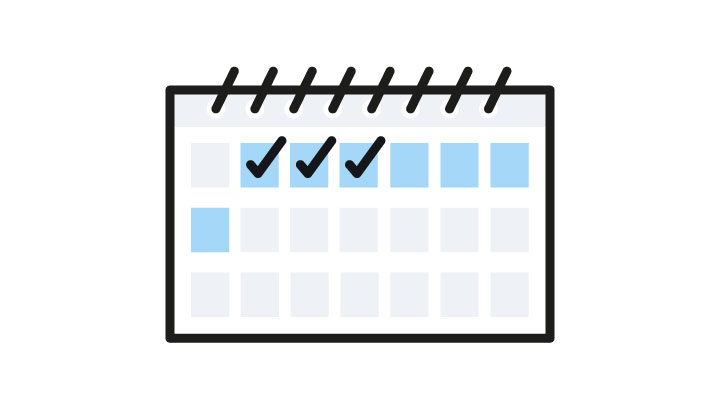 Everyone knows the story of the tortoise and the hare. When you're busy with life, the forward motion toward a new job must be incremental, organized, and treated more like a marathon than a sprint. That's the life lesson of the tortoise: Even small, slow steps can pay off in the end.
Since there are seven days in the week, we've compiled seven steps you can take toward a new job even if you are busier than a cat in a litter box:
Monday: Make Monday "Me Day" by completing some self-analysis. First, start by analyzing what the perfect job would look like. What is the ideal amount of time realistically you want to spend working? What is the ideal commute? Would you rather work from home? Try sitting down at a computer—or even better, with a piece of paper (and no internet to distract you)—and write down your requirements for the next job in your life. Ask yourself the hard questions such as:

What do you like about work?
What makes you happy?
Do you like knocking off tasks and solving problems?
Do you enjoy the creativity that the job requires?
Do you enjoy the team you're on?
Are there any elements in your current job that you'd like to keep?
Is your current job using the skills you paid to learn via your college degree?
How important is money? Would you take less to have a job you enjoy more
What kind of work culture would make you feel comfortable?

Tuesday should start with research. Go to a job board like Indeed, LinkedIn, or Monster and search for the type of job you want. Most of these boards allow you to set up alerts that hit your email when a new job in the category you're searching crops up. Make a list of companies that are hiring. Then go to Glassdoor and look up company reviews. Check out the company's website. Cross jobs off the list if they don't meet the standards you wrote down on Monday. Finally, make a second list of keywords that come up again and again in the job ads you're interested in. Carry that list into Wednesday for a big resume cleanup.
Wednesday is Resume Revamp Day. Here are some hard-and-fast rules for your resume revamp:

Generally, your resume should be no more than one page or one double-sided page.
Skip the objectives section and pick a resume design that is pleasing to the eye but not so graphics-intensive that the resume database has a meltdown when you upload it.
Go back to your keyword list and sprinkle keywords into the relevant descriptors throughout your resume. This should improve the chances that your CV will shoot to the top when a Human Resources Manager searches the database for candidates in your field.
Make sure your resume stays in the same tense, lacks typos, and does not embellish your real skills. The resume should list your key accomplishments in each position with action statements such as, "Generated $1.2 million in closed deals first quarter," or, "Created user stories for successful website upgrade."

Thursday is Scrub Your Social Day. Employers are going to look at your online presence before they offer you the job. They may even look at it before they offer you an interview. So, go through your Instagram, Twitter, Facebook, and LinkedIn to make sure your posts and profiles are professional.
Friday is a good day for socializing. If you're conducting a job search, this means reaching out to your network connections and forwarding a copy of your new resume for feedback and possible job leads. Don't just "spray and pray." Look at your social media or good old-fashioned contacts list, and roadmap how you can use the connections:

Can they serve as a reference?
If the person is on LinkedIn, would they write you a reference for your profile?
Does the connection currently work at a place that made your target list for potential employers?
Would the person be willing to look at your resume with a critical eye and provide feedback?
Who do they know and could they refer you to that person?

Saturday is the day for online applications. Now that you have a list of companies to target, a cleaned-up resume, and a list of leads (hopefully) from your networking connections, start applying. Some do's and don'ts include:

Do customize your resume to fit the job you're applying to. Yes, this is time-consuming, but it's worth it.
Do create a succinct cover letter whenever the application process allows it.
Don't use the job board resume to apply, instead upload a fresh file. The reason why is that job boards like Indeed sometimes rework your resume or leave out important details. (We have no idea why their algorithms foul this up so badly.)
Do check out the company's website before applying.

Sunday is prep day for the week. Try to take stock of all you've accomplished in the last six days. Set your job search goals for the week, mapping at least one concrete goal for every day of the week. Then take the rest of the day off.
Throughout this process, use these tasks to motivate and reward yourself. Pay close attention to even the smallest success and stick with the plan to land a job.
We know there is an element of privilege in being able to complete this exercise. For the millions of people that have families, student loans, or other heavy responsibilities to shoulder, just having a paycheck can be a blessing. But that doesn't mean that they feel happy in their work. Is there a way out? The truth is you simply won't know unless you find the time to start your job search.
If you're ready, we'll share the number one thing you should do right now to start your job hunt. Are you ready?
Work with a Recruiter to Land a Job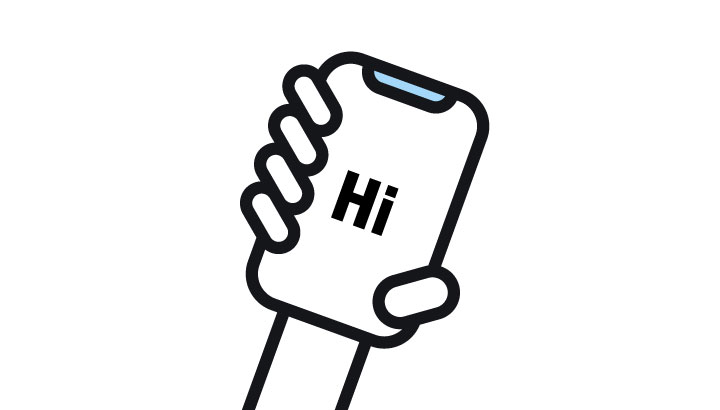 Running toward the next big thing in your life should always start with one call to a recruiter. Firms like Artisan Talent offer free advice and help to job seekers (the companies pay our fees so you don't have to). Having one or two recruiting firms in your corner will speed up your search process and automatically link you to jobs that haven't even been advertised yet. Don't be afraid of your success. Reach out your hand to the best in creative staffing. Call now.