Don't freak out! Prepare!
This month our Denver, Colorado Recruiter Superstar Lauren Friesen talks about what happens during the holidays when you're a freelancer.
It's common knowledge that companies tend to slow down during the holidays due to everything from low end of year budgets, to the CEO being out on his annual ski vacation in Switzerland. For most people, this is a time to show up to work in Uggs (although, in my opinion, there is never a good reason to wear those to the office) on half days and hit the egg nog extra hard after work, but for a freelancer, it's a time that sends chills up the spine for more reasons than the drop in temps!

How to Handle the Freelance Holidays
But…with a little bit of preparation, and a little extra investment, you can use this time as a way to get organized, get your marketing game on, and get the contracts rolling in for the new year!
Here's a few tips to get you started.
Contact Previous Clients ☃️
Remember that guy you designed that annual report for in 2014? Sure, it wasn't your favorite job, but now is the time to reach out to those people and see if they have any small projects on tight deadlines that need to be completed. Remember, companies can get in a pinch during the holidays due to staff being out on vacation, so that former Marketing Director you worked with last year with could become your own personal Santa this year. Create a personalized email with a fun design or catchy subject line to let your clients — past and present — know that you're ready to swoop in and save the day this holiday season!
Work on Your Website 🎁
Update your website been on your to-do list for what, two years now? The time has come. If you're low on projects, you can use this time to research portfolio trends and add all that awesome work you did in 2017 to your site.
Update, redesign, let all that pent up creativity flow! This is also a great time to research new networking communities or places you can showcase your fancy new and improved website. (Check out Ello, Dribbble, and MockPlus if you haven't already.)
Speaking of Networking….👯
There are more networking opportunities than ever around the holidays! If you're a member of AIGA, your chapter might be having a holiday event, and there are usually some great networking happy hours around this time too. Lighter workloads mean more time to put on your sparkly holiday pants, get out there, and strut your stuff! This can be a great way to meet new clients and connect with other designers and writers! If you work from home, you probably haven't worn pants, sparkly or not, in some time, so it'll do you good.
Be in it For the Long Game❄️
The fall is a great time to put your focus on longer contracts that can carry you throughout the holiday season, and lessen your hustle a bit. Start making it a priority to reach out to your Recruiter and let them know you are looking for long-term commitments in the fall so they can start sourcing jobs for you. Let your clients know that you'd be happy to take on extra long commitments or cover for an employee that is out. If they have you on their short list then you get maximum return for minimum hustle! Because it's all about working smarter not harder, right?
With just a little bit of strategy, the holidays can seem brighter than ever this year!
Happy New Year, freelance brethren!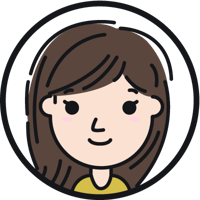 Lauren Ray is a former Art Director turned Senior Talent Representative in Denver, Colorado. When not playing job fairy for Artisan Talent, she enjoys long distance running, interior design, vintage perfume collecting, and reading vast amounts of true crime.
Have a question you need answered? Ask Lauren questions at @LaurenMatches on Twitter or email her at lauren@artisantalent.com.