Freelancers are everywhere. You may be riding in an Uber taxi as you read this right now. A freelance writer may have written the article you post on LinkedIn today. From babysitting to website design, this is the gig economy, where it seems like everyone is supplementing their income – or working exclusively as a contract worker. But don't confuse the gig workers (Uber, Lyft, etc.) with contract freelancers. There is a difference.

The Freelancers Union says that one in three Americans is making a living doing freelance work. That's 53 million of us that don't have a full-time job...this could be by choice, due to a layoff, or for any number of reasons. There several different types of freelancer roles in the market. Let's take a second and try to sort through them.
What is a Freelancer?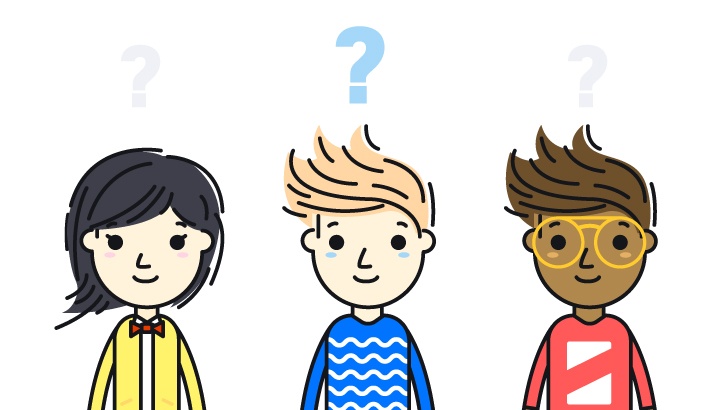 Freelancers work in temporary, supplemental, project, or contract work. According to the Freelancers Union, these workers bring in $715 billion annually in revenue in the U.S.
Obviously, you're familiar with the traditional full or part-time job. Full-time employment is a W2 position that offers benefits like health insurance or vacation.
Freelancers work under a contract which can be freelance, temp to hire, or project based. Some freelancers can come to your organization through Artisan Talent under a W2 arrangement where our firm takes out taxes and offers benefits. Or, they can be true freelancers that the IRS considers self-employed, which means they pay their own taxes out of pocket at the end of the year. There are a lot of menu choices when it comes to freelance!
TechCo says the dominance of freelance workers in the marketplace is only going to increase. While these jobs are flexible, allowing you to work when you want, this type of work lacks the traditional employment safety net. If you're making a living as a freelancer and you get sick, you don't get paid.
How to Hire and Manage Freelancers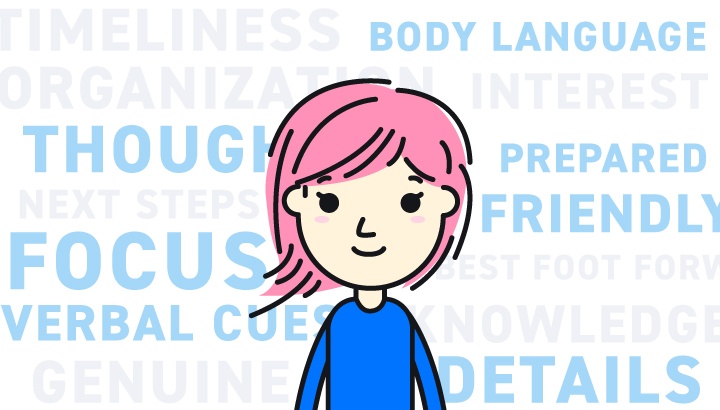 Freelancers can work in any type of job. Look at all the freelance categories on flexjobs.com. From accounting and finance to youth-related work, there are jobs for every type of skill.
The Freelance Union divides these workers into categories that include moonlighters working a "day" job who also freelance, freelancer business owners, independent contractors, and temp workers.
This handy chart found on TimeDoctor.com helps break down the most common types of freelancers.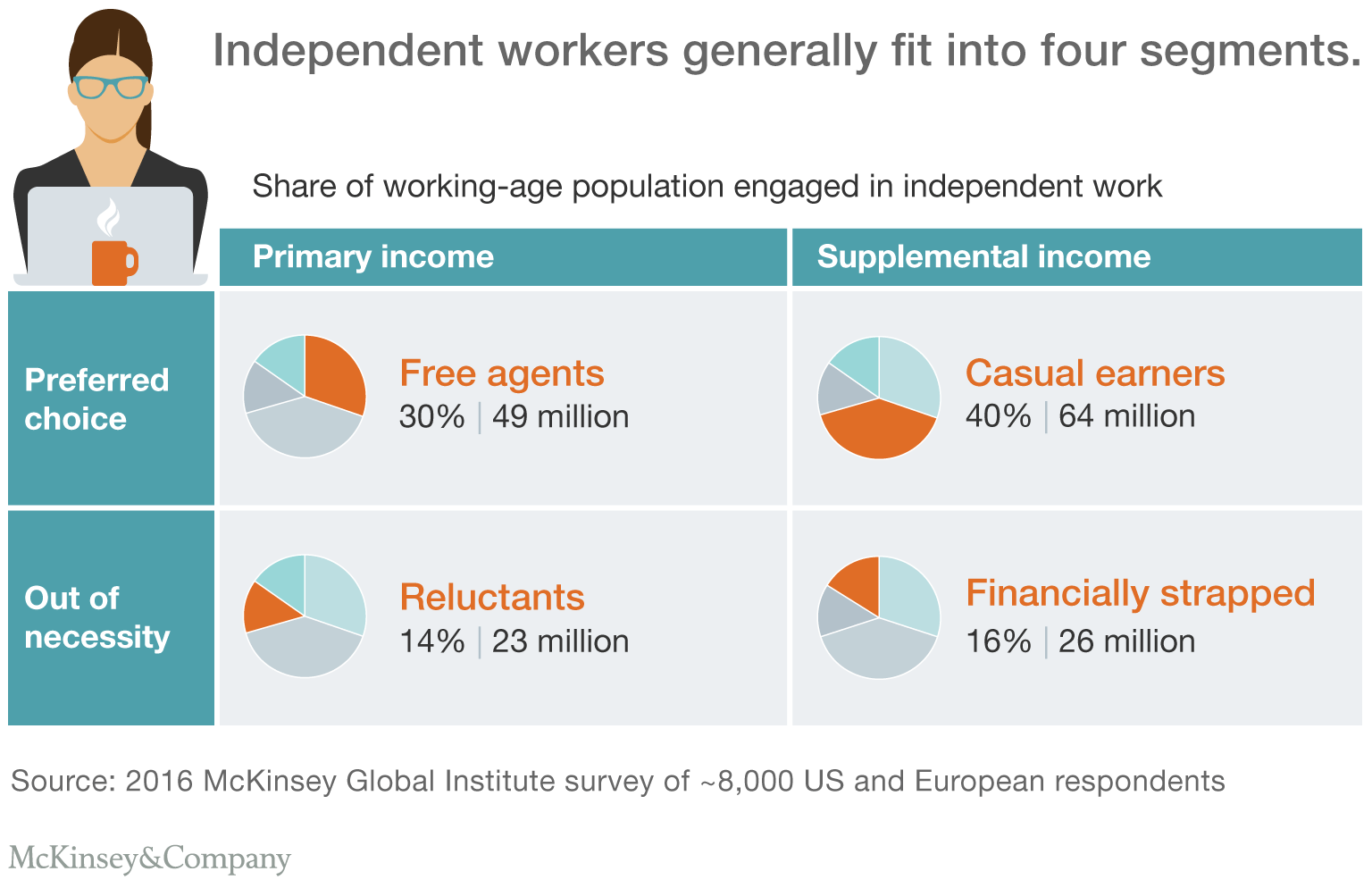 Bottom line: In today's economy, it's raining freelancers, but employers should take heed that there are some tips to hiring freelancers that make them kind of "special."
In some ways, adding freelancers to an existing workforce is just like adding a full-time employee. You'll want to match the freelancer to the culture and job-related workflows. But you'll also need to to be aware of how freelancers fit within the whole organization. This can be difficult when you're trying to assimilate a freelancer by making them feel part of a team. Cultivating positive freelancer relationships is different, but necessary, to the overall functioning of your business.
The Future of Freelance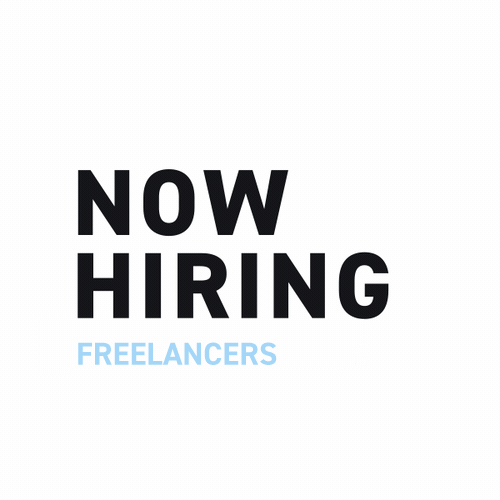 Freelancing isn't going away anytime soon, but that's great for business.
Flexible work arrangements like temp-to-hire allow you to "try it before they buy it." Employers can scale up by adding contract help. There are myriad options to benefit the employee and employer.
One important thing to remember though - different types of freelancers work differently. "The one thing common to all of them is the fact that they're always juggling multiple projects at a time, which might often affect their focus," says TimeDoctor.com. So make sure before you start working you ensure that your timelines are absolutely clear from the beginning.
Need help finding a freelancer? Check out this handy guide.
Artisan Talent connects businesses with a cadre of contract workers who get the job done. We offer these employees all the traditional job benefits; they can purchase health insurance or sign up for a 401k, so they have a safety net. Call us today to find out more.