In the spirit of keeping your summer chill and productive, we thought it'd be super helpful to curate some fun and motivational playlists to help you stay focused. Have more suggestions? Reach out and tell us on our IG! Grab your headphones, people, and let's get creative.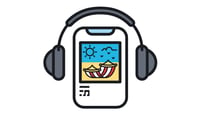 Chill-Time Remedies
Best for: When you're feeling a little overwhelmed and need to focus on one task at a time.
Elements: Ambient Grooves, Keys, Strings, Instrumentals
For Fans Of (FFO): Four Tet, Helios, Kaitlyn Aurelia Smith, Beverly Glenn-Copeland
The Playlists: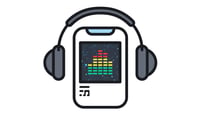 Beats to Keep you in Gear
Best for: When you need something a little more upbeat but not too distracting.
Elements: Electronic Beats, Loops, House, Funk, Hip-Hop
FFO: Giorgio Moroder, Powder, J Dilla, Liquid Liquid
The Playlists: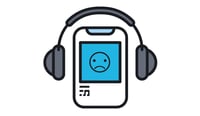 Cure Summertime Blues
Best for: When you're in search of a vacation—or at least a little fun—while you're stuck at work.
Elements: Low-Key House, Synths, Nostalgic Tunes, Poolside Party
FFO: KEYTRANADA, SOPHIE, Octa Octa, Poolside, Park Hye Jin
The Playlists: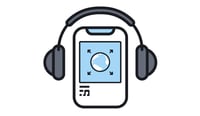 Expand Your Environment
Best for: When you're feeling adventurous and need cinematic songs that move you.
Elements: Strings, Movie Soundtracks, Analog Synths, Orchestras
FFO: Thomas Newman, Mica Levi, Hans Zimmer, Vangelis
The Playlists: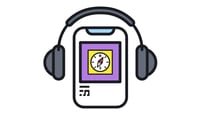 Tell Me Something New
Best for: When you're looking for stories of discovery and innovation.
Elements: Podcasts, Self-Help, Interviews, Laughter, Creativity
FFO: Smartless, On The Media, Radiolab, Still Processing
The Podcasts:
Want to see all this in one place and get more recommendations in the future? Check it out on our Spotify.
---
Side note, are you a creative person looking for your next gig? Whether you're casually browsing, need portfolio advice or are searching constantly, we can help you figure out your next moves.