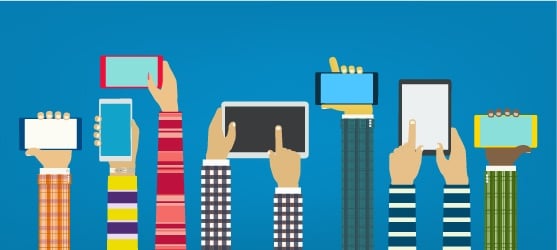 According to Glassdoor, 89% of applicants look for employment on their phone.
It's a sign of the times -- mobile recruiting is one of the best ways to reach applicants in any field. How candidates view your job posting and the ease in which they apply are important factors to consider when you're trying to reach an audience via a mobile device. While this phenomenon isn't new, many HR departments still have an unwieldy application process that isn't mobile friendly. How can human resource departments adapt their application process to this "new" venue?
Tools for Mobile Recruiting

If you're ready to streamline your mobile application process, it's probably no surprise to hear, "There's an app for that."
Some of the apps designed to make hiring more agile include:
Google Power Search helps you target the right candidates.
HireVue adds interesting iPhone features allowing recruiters to send questions to candidates. The candidates record their answers via video.
Jobscience is an applicant-tracking app for the iPhone.
Most of the established recruitment software platforms have upgraded to accommodate mobile usage, including icims, Halogen, Workable, and ApplicantStack. Even SurveyMonkey has gotten into the groove with FluidReview. Most of these SaaS (software as a service) sites are really CRM (customer relationship management) tools, allowing you to track and respond to candidates wherever they might be.
While these are all great mobile-savvy tools, it's also important to review your application process to make sure it's as agile as the mobile phones candidates use to apply.
Dump Old School Career Portals

Is your application process preventing you from snagging top candidates? Then it's time to make your job postings mobile friendly. If you're an established business, it might be time to consider how time-consuming your recruitment and application process might be – from a candidate's perspective.

Job candidates are candid about sharing frustrations with old school application processes.
For example:
Frustration - Candidates tell us they often have trouble uploading a resume from their handheld device.
Suggestion - When was the last time you reviewed how your careers page functioned across all digital devices?


Frustration – Candidates complain that large companies have a laborious application process with a resume upload – that fails to population data correctly across an application. So, it's double the work requiring retyping all their information in blank fields.
Suggestion – Streamline your application by seeking the advice of an IT professional to help you fix these headaches.


Frustration – Standard practice for many companies these days is to require a candidate to jump through multiple hoops to apply – and then never even respond to the application.
Suggestion -- Failing to acknowledge receipt of an application, could risk your company's reputation in the market. Simple automation can personalize a response that will thank the candidate for their application and let them know you'll be in touch if their skills are a good match.
Let an Agency do the Work for You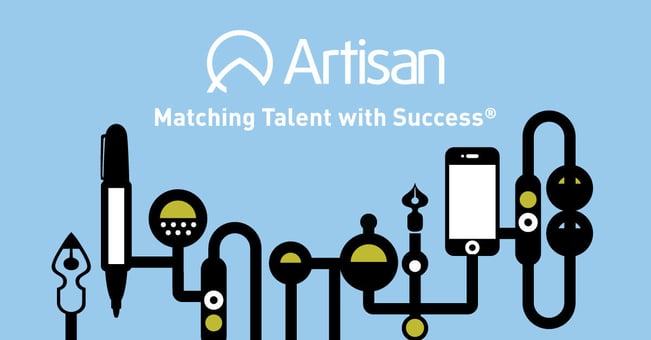 Working with a staffing agency can take away almost all of these hassles for you! No need to sift through tons of resumes when you have a team of Recruiters on your side. Want to learn more? Here's 5 reasons to use a staffing agency to find your next employee.
Artisan Talent helps companies find and hire creative talent. We're here to help you improve your employment process. Contact us today.
Other Posts You Might Like
The Staffing Agency Assessment Form
How to Write Better Job Descriptions
3 Things to Know Before You Hire