A recent HireRight survey showed that employers catch 85% of their applicants either embellishing or outright lying during the pre-employment interview process. That's probably why the majority of U.S. employers now conduct background checks. These tests can help mitigate risk and protect coworkers, customers, and the business itself from liability.
The law requires background checks for many types of jobs, like childcare or government work, but that doesn't mean the process isn't controversial. Justia, a leading legal research site, says a large set of case laws now protect the privacy rights of individuals undergoing these tests when seeking employment.
Still, most companies believe background checks are a necessary part of their hiring process. Here's the lowdown on the efficacy, accuracy, and controversy surrounding today's pre-employment background check.
What Does a Background Check Usually Include?

Pre-employment background checks vary. Some jobs require drug testing and other companies may require the potential employee to undergo a polygraph test. Generally, these tests seek to verify the employee's identity and past employment, but can also look at many other areas of a person's life outside the workplace. These screenings can look at a person's:
Credit history
Bankruptcy
Social security number
Court records
Property ownership
State licensing records
Sex offender status
Driving record and vehicle registration
Bankruptcy filings
Criminal background
Workers' compensation appeals
Current or past drug use
Medical history
Educational records
Social media usage
There is an entire industry devoted to conducting these checks. Background screening companies make money by digging into the history and activities of your future employees—but they must follow the rules for conducting these searches or face penalties from state and federal organizations, as well as lawsuits from applicants.
The Purpose of a Background Check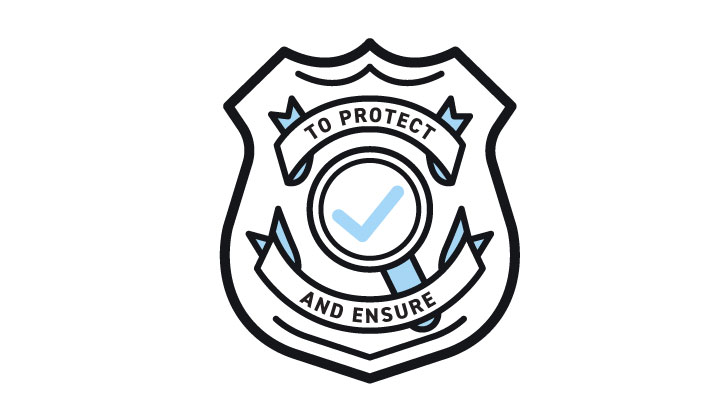 A report of the National Task Force on the Criminal Backgrounding of America laid out the reasons why employers conduct these screenings on potential employees:
To protect the public
To comply with federal, state, or local legal requirements
To reduce their liability
As part of the conditions of doing business with a particular client
To protect other employees
To protect their customers
To protect their public reputation
To lessen the chances of experiencing a public backlash over an individual employee
For corporate security
To ensure a good hire
There are all kinds of reasons to conduct these checks. Many employers work with government entities, which typically require security clearances or specific background checks. A company working with children or the elderly wants to ensure its new hires don't have criminal records. A bank probably doesn't want to hire an employee that doesn't know how to handle money; many conduct credit checks to ensure the applicant pays their bills on time.
From the employer's perspective, background checks are a necessary part of pre-employment screening, but in some instances, they are controversial. Can a background check cross the line into a privacy infringement?
Background Checks and Workers' Rights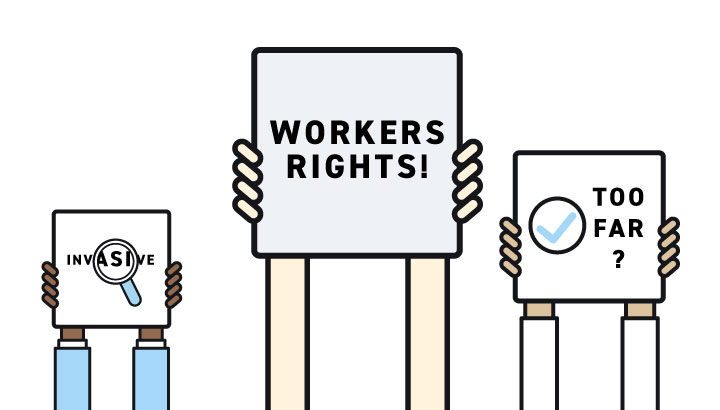 Controversy can ensue when background checks either get information wrong or are too invasive. A report from the National Consumer Law Center (NCLC) casts some doubt on the effectiveness and fairness of the pre-employment background check:
"Since September 11, 2001, there's been an explosion in criminal background checks for job applicants by employers, yet many reports are riddled with errors. An industry-wide lack of accountability and incentives to cut corners mean that tens of millions of workers may pay for these third-party errors with their jobs while employers waste money and miss out on hiring qualified employees."
The issue affects most companies and their workers. The report says 93% of employers conduct these checks on some workers, while 73% do it for all. While one in four adults have some sort of criminal record, the report also said many people are wrongly flagged into this category each year. The problem is that there are currently no licensing requirements for background check agencies, so anyone with a computer and records access can start a business in this field. The report stated criminal background screening companies routinely:
Mismatch applicants so that those without a record seem to have one
Omit important information about a case, such as a person was arrested but found innocent
Reveal an expunged or sealed conviction, e.g., a juvenile offense
Misclassify information, such as listing a misdemeanor as a felony
While the report casts doubt on the background check industry, there are dozens of large, credible agencies out there with proven track records for getting things right.
But workers also have rights in this area. Substantial case laws protect the applicant from discrimination. For example, according to Justia, the employer must acquire the applicant's written consent to look at their credit history. If the employer doesn't hire the applicant based on this data, they must provide the applicant with a copy of the information and advise them of their rights to dispute the report.
Additionally, federal law prohibits discrimination against a job applicant based on a past bankruptcy filing. Agencies like the Federal Trade Commission can investigate potential abuses or errors of commercial background screening companies.
Interestingly, an increasing area of controversy hinges on one little box you may have on your pre-employment paperwork.
Ban the Box Campaigns

Today, 35 states and more than 150 cities and counties require employers to eliminate the question from applications that asks candidates if they have been convicted of a crime. These fair-chance laws are widely known as "ban the box" campaigns, and they are designed to encourage employers to consider a candidate based on their merit instead of immediately discarding them because of a criminal conviction.
These laws affect companies in the private sector and are not designed to keep the employer from finding out about the applicant's criminal history. Instead, they allow the applicant the benefit of the doubt by going through the hiring process before the background check discloses their criminal conviction. Will this make employers more likely to weigh the passage of time or the type of conviction against the candidate's qualifications for the job?
Ban the box or fair-chance laws were designed to support the person who was convicted, served their time, and paid their debt to society, instead of discriminating against them for the rest of their lives based on a checked box. The National Employment Law Project (NELP) says, "Fair-chance policies benefit everyone, not just people with records, because they're good for families, local communities, and the overall economy." HuffPost says companies like Bed Bath & Beyond, Walmart, Target, and Home Depot all support these laws.
The new wave of fair-chance rules are an important twist on how HR teams conduct pre-employment screening that employers need to stay on top of. In 2019, ban the box laws are spreading and an increasing number of states are cracking down on employers that don't follow these regulations.
This leads us to an important point: Given today's current labor shortage, do background checks matter? Are employers missing out on good employees because they require stringent background checks?
Do Background Checks Turn Off Top Talent?
In the past, having a less-than-spotless criminal record or some other type of black mark on your background check would keep you from landing certain types of jobs.
But CNN reports that companies today are easing up on background checks, allowing more leeway for people with drug or alcohol offenses or motor vehicle issues. The article suggested that 40% of U.S. employers have loosened their background check requirements to allow more workers to come on board.
The labor shortage has affected all industries and types of jobs and employers are seeking new ways to increase their candidate pools. The CNN article suggested that, in addition to looking the other way on marijuana offenses, companies are now less likely to require you to have an advanced degree.
Companies are doing all kinds of things to attract talent, from raising wages to hiring candidates with less experience. Now employers are more likely to look twice at felony offenders by weighing both the type of crime and the length of time from the conviction date. CNN says—even if the state doesn't have a ban the box law—if it's been seven to 10 years since the conviction, the employer may still interview the candidate. Further, some companies are dropping drug testing for certain positions. At the very least, many are dropping drug testing for marijuana,in response to the drug's legalization in a growing number of states.
But as some companies loosen their hiring restrictions, other companies are seeking new ways to monitor their employees even after the pre-employment background check is complete.
What About Continuous Background Checks?


What if one of your employees was arrested this weekend for assault or a weapons charge? How would you know if you only conducted pre-employment background screening? That's the question employers are tackling today, and about 11% are responding by conducting continuous background checks. Employers are concerned that if their employees get into trouble during their tenure with the company, they may never find out.
HR guru Dr. John Sullivan defines continuous background checking as:
"[After hiring,] you proactively and continuously look for embarrassing or disqualifying employee actions that occurred outside the workplace. These events or actions often include scandalous arrests/events, the loss of a required license or the loss of an immigrant's work authorization."
Uber is conducting these real-time spot checks of their workers, who, it should be noted, aren't even full-time employees. Faced with reports that more than 100 of their current on-demand workforce had been accused of sexual assault in the past four years, the company went public with their adoption of continuous background checks. Their stated goal is the same as many companies conducting any sort of background check: reduce liability and protect their customers.
The Society for Human Resource Management (SHRM) says more companies are adopting these tools in part because law enforcement and court systems have moved to digital recordkeeping, allowing easier access to current data on employees. They point out the caveat that employers should consider, which is that there is currently no empirical evidence showing the benefits of continuous background screening.
Conversely, the PR damage that can occur, as well as physical workplace security issues, all seem to point toward the need for a more long-term screening process. Dr. Sullivan suggests that the idea of continuous background screening is a controversial and hypersensitive topic and employers should think carefully about their business case for conducting this increased scrutiny of their workforce after they've been hired.
Using Background Checks for Good


So which is it? Are background checks potentially discriminatory and error-ridden or are they effective ways for employers to protect themselves from the liability of having a bad employee on the team? The answer lies in how you use these tools to benefit your company. The HR Daily Advisor suggests the background check is an important way for employers to protect the security of the enterprise and the customers and employees that come in contact with the potential new hire. But they also recommend these important tips to guide your background check policies and procedures:
Don't make decisions based solely on arrest records, because an arrest is not a conviction
Always seek consent from employees before conducting a credit check or background screening
Be sure to consult local, state, and federal laws to ensure your background checks remain compliant
Make your background checks relevant to the job you're hiring for
Be consistent in how you conduct these screenings and who you screen
When something is uncovered during the background check, consider allowing the applicant an opportunity to respond to what you've found
Public safety is important to everyone, and background checks are an important tool for human resource teams. Employers can use them to protect a company's reputation and ensure the quality of the people they hire.
If you're hiring, it might be time to partner with the employment experts at Artisan Talent. We have a pool of carefully vetted creative professionals standing by to join your team. Contact us to find out more.