This is week 2 of Changing Course to a Career in Marketing: Back in the Saddle by Guest Blogger and Artisan Talent Sarah Antao. Get up to date with her first post here.
If there's one thing that became very obvious to me this week, it's that I haven't been a student in a long time. Granted, this course isn't like going back to grad school or even taking General Assembly's longer running classes. But I could still feel the "back to school" jitters in my stomach.
So, how did it go?
Overall, I was impressed. It took about 4 hours of my week to complete the slides, videos, and progress quizzes for the first unit and another hour to complete the first assignment: a persona profile.
Here are This Week's Takeaways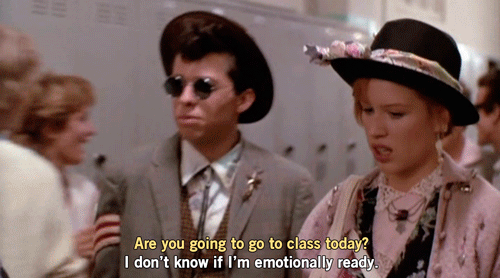 1. Being back in a class is harder than I remember
It's been awhile since I've been in an actual class, so I was a little rusty. Thankfully, the designers must have known this, because the intro videos and clean slide format helped me get through a lot of material without getting overwhelmed.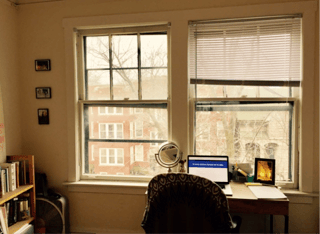 2. Choosing the right workspace is crucial
Working from home is a double-edged sword. On one hand, I can work at home and wear as much fleece as my lil' heart desires. But on the other, I need a space where I can actually be focused and not tempted to slip into a coma. So, I moved my desk to face my window and designated my sole workspace.

3. There is an app for everything
I re-downloaded an app that pretty much helped me crank out all of my big projects in college: SelfControl. One minute, I'd be watching a Photoshop tutorial and then four hours later would find myself waist deep in "Dogs greeting their Veteran-owners." For the weak-willed, SelfControl is a timer that you can use to block distracting sites, like Facebook and YouTube, for a set time. And just like that, no more hours lost going down weird YouTube tailspins.
4. Know when to take breaks
Luckily, this week was easy to navigate since it was mostly about grasping basic digital concepts, but I knew that it would be more intense starting next week. So, I decided that after every progress check, I would take a break and pick up the next day.
5. GA Mentors know what they're doing
My first 1:1 meeting with my mentor, Brianna, went really well! After the meet-and-greet, my biggest concern going in was that I didn't have an idea for my project. I brought this up with Brianna who suggested finding a friend with a business or product that I could create a brief for, pro bono. I immediately thought of my friend Christian and his candle company, but I was worried about stepping on his plans for the site. Brianna reminded me that I'd get more out of this process if I had something in the real world to base my work on, and that it wouldn't hurt to reach out anyway. And she was right.
I met up with him, came to an agreement, and talked about all the parts of Three Peaks Barry Candles* - the ingredients, companies he's inspired by, his target customers' likes and personalities - everything I needed to fill out my first assignment, identifying the buyer's persona.
Without the frank discussion I had in my 1:1, I probably would've started this course trying to put together a muddled personal branding page. Since I'm still working on what exactly my brand is, I found working on something already defined made it much simpler.
1 Brianna - 0 Sarah.
*Shameless plug: Three Peaks Wax Co. is actually the best (I've been in the kitchen where they're made, and I'm an official scent tester). They make small-batch, handmade soy wax candles inspired by nature! My personal favorite is their line inspired by different National Parks.
Come back next week to find out how Unit 2 went
and

hear me explain "Email Guilt!"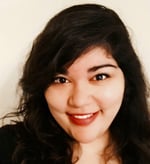 Sarah Antao is a freelance Editor and Writer from Rochester, NY (Home of Kodak and Taye Diggs). She enjoys writing and performing with her sketch group, Supper Club and listening to true crime podcasts. Apart from a career in marketing, Sarah considers her other dream job to be one of the judges on a tv cooking competition. She can be found on instagram and @supperclubchicago on Facebook.
Looking for a Career Change Yourself? Get in touch with Artisan today!