Ever wanted to change course and try out a new career? One of our fabulous talents is doing just that! Follow Sarah Antao on her journey toward becoming a Digital Marketing Professional.
Changing Course
Like a lot of people at the start of 2017, I went through my list of resolutions and landed on eating less junk and filling in the gaps on my resume. A few hours of research and a bag of Kettle Chips later, I enrolled in the Digital Marketing Circuit Course at General Assembly and decided to document my experience, week to week.
Some background on mE
In October 2014, I moved from Rochester, NY to Chicago and I've been working with Artisan Talent for about 8 months.
Before Artisan, I worked as an administrative temp so I could take comedy classes and go to rehearsal at night. It worked out pretty well while I finished up writing classes at Second City, but then eventually I found myself literally watching the clock.
By 5:00 PM, this is how I felt: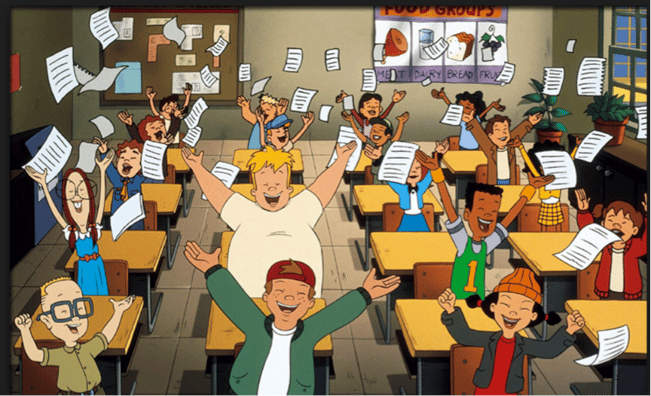 I didn't throw my papers into the air or run through the halls… but I definitely thought about it. Something had to give, so I pivoted.
Signing Up with Artisan
My friend referred me to my Recruiter, Bree (who is amazing). I came to our first meeting, not sure how to answer: "What job title are you looking for?" But I knew that I liked storytelling and studying what makes people tick, so Bree took that and ran with it.
Since then, we've been on the search for opportunities that could get me started in Marketing, which has had its challenges. During lulls, I'm pretty sure I've emailed Bree at least four times a week, with the phrase "just checking in." She's a saint.
Moral of the story: It can be tough being at the mercy of whatever jobs in demand are flowing into the agency. Especially when you're only one or two steps away from having the right skill set for a job that comes in.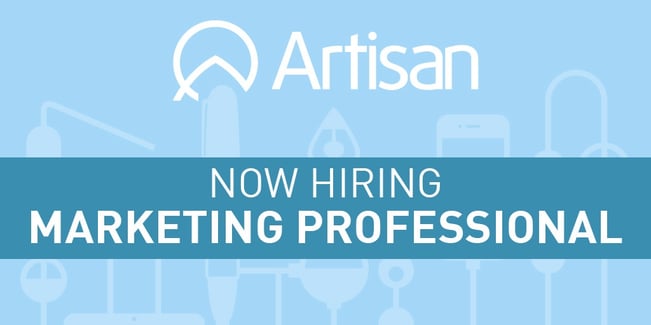 By the end of December, I was starting to see patterns in the jobs that I was deemed almost-but-not-quite a fit for employers. I knew a lot of the technical requirements in theory, but it felt awkward to write "watched tutorials on how SEO works" on a resume. You wouldn't walk into a hair salon and apply for a chair, citing "watched videos on how to cut bangs." Without the hands-on practice, it could get reallll ugly. So, I started looking up industry certifications that would help me out as a freelancer.
I started my search with three main goals:
Find a good marketing course that is also cost effective.
Find a course that offers up-to-date lessons on industry concepts and trends.
Aim for a course that could end with an actual skill or product that I could show a future employer.
What caught my eye was a Facebook ad for the 10-Week Digital Course. The tuition for the 10-Week was way too high for my budget, but I clicked around a bit on their website and found the more affordable 5-Week Online Digital Marketing Circuit and downloaded the syllabus.
Working with General Assembly
From there, I arranged a call with one of their admissions reps to ask questions about the experience level for the course and payment plan. My rep, Nupur, pointed out that if I was someone already in the industry, the class material could be considered redundant. But since it was best for students like me who were looking for a comprehensive overview of digital marketing industry standards, I signed up.
Overall, enrolling in this class was fairly painless, which made my decision much easier. All I had to do was wait for the first week of material to unlock.
Tune in Next Week
Stay tuned to hear about how my first official week went with Unit one, meeting my mentor for the first time, and having homework for the first time in years!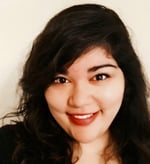 Sarah Antao is a freelance Editor and Writer from Rochester, NY (Home of Kodak and Taye Diggs). She enjoys writing and performing with her sketch group, Supper Club and listening to true crime podcasts. Apart from a career in marketing, Sarah considers her other dream job to be one of the judges on a tv cooking competition. She can be found on instagram and @supperclubchicago on Facebook.
Have Your Own Inspiring Story?
Did you change careers? Has Artisan helped you find your dream job? We want to hear it! Email info@ArtisanTalent.com and let us know.