A Hiring Manager handles a lot these days, but they are tasked primarily with finding the right talent. That is much harder than it sounds, especially during times of historically low unemployment. There is more pressure than ever to find the right candidate when almost everyone in the U.S. is gainfully employed. Plus, Hiring Managers are all too aware of how much it costs a company when they pick the wrong candidate for the job.
To top off all of these pressures, the traditional Hiring Manager role is changing thanks to innovative technologies heavily impacting the profession.
What does the future of Hiring Managers look like? What tasks, so standard today, will be relegated to the history books by AI automation in the future?
What a Hiring Manager Does in 2019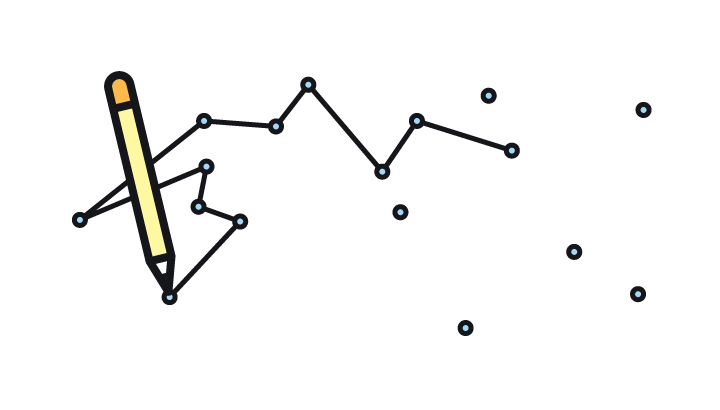 Depending on the size of their company, the Hiring Manager could be the one responsible for proving that a new position does, in fact, need to exist. In smaller companies, they may serve a dual role, combining hiring with human resources (HR). Or, if they have a full recruiting team or work with a staffing agency, they may just focus on interviewing. In any of these situations, the Hiring Manager has a lot of power and a lot of responsibility.
The pressure Hiring Managers feel is real. It's safe to assume they've read the statistics that show the cost of hiring the wrong candidate ranges from $7,000 to $40,000 per person. Selecting the wrong candidate for any job can put into action the cliché "one bad apple can spoil the whole bunch." In addition to the actual costs of a bad hire, human-centric damages of bad or wrong hiring can include:
Reduced staff morale
Decreased teamwork and collaboration
Lowered productivity
Damage to the company's reputation
Each time a Hiring Manager interviews a candidate, they may be looking for an extensive list of skills, but ultimately, their job is to do what recruiting guru Liz Ryan calls "connecting the dots" between the right candidate and the job the Hiring Manager is trying to fill.
The Hiring Manager connects the dots by performing a variety of tasks. Depending on the size of the company, the Hiring Manager could be responsible for:
Meeting with other departments to define the role they're filling
Determining appropriate employee compensation
Writing job descriptions and job ads
Advertising job openings
Reviewing resumes and online portfolios
Scoping out social media profiles of candidates
Finding (sourcing) candidates
Organizing and scheduling interviews
Interviewing by phone, video, and in person
Debriefing teams
Calling references
Initiating and reviewing background checks
Making a hiring recommendation
Making the job offer
Negotiating salary
Planning and implementing new hire orientation
Ensuring new hire paperwork is complete
While the Hiring Manager's job may encompass some or all of these duties, a big part of the role is simple, but labor-intensive, due diligence. Because the Hiring Manager wants to make sure they don't burn time or cash by hiring the wrong person, they must conduct a thorough candidate screening. This process helps companies confirm the concrete skills the candidate has, but also specific questions for how they will behave on the job. This includes:
Will the jobseeker fit our culture?
Can we effectively manage this person?
Does the person understand the position?
What are the candidate's leadership qualities?
Are they responsible?
Are they excited about working in the company?
Will the person help my department or team look better?
Ironically, Business Insider says that the selection of a candidate is often influenced by intangibles like the weather and the time of day of the interview. So, as much as we'd like to believe our job applicants are selected based solely on their skills, even the best Hiring Managers can be inadvertently influenced by unintentional biases such as:
While these biases are often unconscious, the simple fact of being in a human-centered business means that we must sometimes actively fight against our internal assumptions to ensure that we're hiring based on merit.
Ultimately, the Hiring Manager uses all of their skills to pick a candidate. From the more scientific technology testing, behavioral screening, and background checks to the less quantifiable elements, such as how the candidate looks and acts during the interview, the Hiring Manager has a variety of tools and techniques at their fingertips to make sure they make the right decision.
How will these tools and techniques change in the next decade?
What Will a Hiring Manager Do in 2025 and Beyond?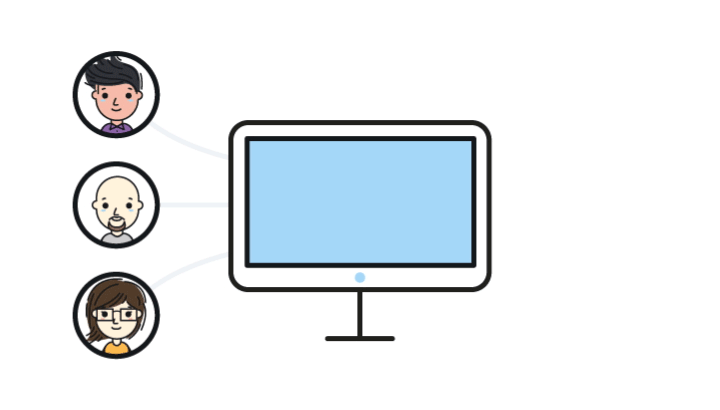 The people-centric role of a Hiring Manager will likely not be eradicated by technology. It will, however, be significantly changed by IT innovation. Even the title of the Hiring Manager is likely to change—the Society for Human Resource Management (SHRM) says that's already happening as new roles are springing up with titles like Chief Happiness Officer, Director of Talent-Attraction Strategy, or even the Head of Optimistic People.
With these trends noted, we still doubt that the essential role of a Hiring Manager—which is to hire—will change at all in the coming years. But the roles of the future will interact more than ever before with big data and technology. SHRM predicts several concrete trends that will change how Hiring Managers function in the next decade. They include:
1. Using Analytics and Technology to Make a More Informed Candidate Selection
Most corporate departments these days are using big data to influence everything from business strategy to marketing, but the HR departments of the future will increasingly use analytics to improve hiring decisions. Whether it is recruitment strategy, the success of wellness programs, or onboarding, big data can help companies change both the candidate and employee experience.
But can big data change how we select candidates? Forbes thinks so. In "Big Data, Better Hiring," the publication suggests that these tools can help Hiring Managers:
Attract more diverse teams by weeding out our unconscious biases
Determine what marketing channels yield the most productive employees
Improve the types of questions we ask during interviews
Reduce the volume of bad hires that are so costly
Improve employee onboarding and ongoing training
Inform reporting and metrics
Determine the probability that the new hire will stay longer
Generally improve our hiring decisions
Data-driven recruiting will help increase the success ratio of today's hiring processes. The genius behind analytics is the technology itself, which is changing rapidly to include more automation.
The tools found in artificial intelligence (AI) that currently power smartphones and smart homes are increasingly working their way into the hiring process. Watch for online bots to take over more of the candidate sourcing and early interviewing process. A digitized interview could take over with an interactive Q&A and automatically pre-test candidates for skills before they ever interact with a human. Far from driving candidates away because the application process lacks a human touch, tomorrow's AI-powered interviewer bots will have names, faces, and maybe even their own senses of humor. These electronic interactions could free the Hiring Manager from mundane tasks and potentially make them more effective as strategists and business leaders.
Far from eliminating the human element in hiring, SHRM says:
"Embracing technology doesn't mean taking humans out of the equation. In fact, HR managers in 2025 will have more time to focus on individuals, enhancing both recruitment and retention."
2. Evolving into a More Strategic Consulting and Leadership Role
Instead of functioning as a back-end operational resource, the Hiring Manager of the future will evolve from the task-centric work of candidate screening to an active contributor to the mission, vision, and financial success of the organization. The Hiring Manager function will focus more on workplace planning and candidate targeting as well as employee retention and corporate culture. They will play a greater part in the strategic direction and decision-making processes within the business, according to SHRM, which suggests, "As HR moves into the C-suite, it needs to start acting like part of the executive team.
With the more generalist functions of the Hiring Manager role handled by candidate-friendly AI, these professionals could evolve into:
HR Data Scientists
Employee Experience Specialists
Heads of Talent Acquisition
Owners of the Candidate Experience
Performance Coaches
The Hiring Manager will evolve to better anticipate changes in the workforce that will impact the company's bottom line. With that said, their emphasis will continue to be on the people that make up the company.
3. Preparing for the New World of Work
A recent Ladders article pointed out the impact of automation on the workplace of the future:
"So far, humans are vastly superior at any work that relies on creativity, entrepreneurialism, interpersonal skills and emotional intelligence."
The workforce of tomorrow will be mobile. Most predictions show one in five workers globally will work as a freelance contractor. This will change how Hiring Managers find talent, certainly, but adapting to increasing automation and digitization will also require new strategies for dealing with remote workers and other trends that will emerge. Hiring Managers of the future will need to use tools to communicate and collaborate with the remote candidate or employee. While this trend isn't new, it will be more widespread in the future. The need to learn new ways to interact and increase the productivity of remote teams will continue to impact every job function in the future.
Look for Hiring Managers to adopt new strategies like the addition of a more flexible benefits package to appeal to remote and independent workers. Benefits like more time off for critical life events and increased parental leave will be highlighted by recruitment marketing teams. Additionally, compliance issues related to changing marijuana legalization, the possible repeal of the Affordable Care Act, or even the potential for state-sponsored health insurance in the future are sure to keep Hiring Managers on their toes.
Preparing for the Future State of Hiring Managers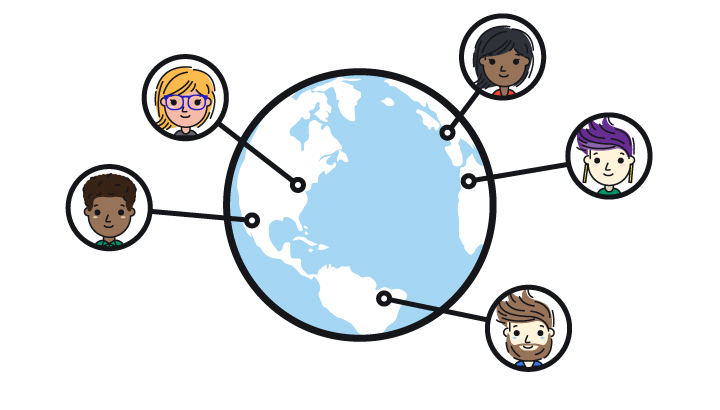 Hiring Managers are living through changing times, just like every other job function. The Ladders spells it out in plain terms:
"We will gradually reach a period where some human skills will not be needed. Competing against robots is already a lost battle for humans."
While this may be a touch melodramatic, Hiring Managers should stay abreast of the latest technologies in recruiting and HR. New, more intuitive applicant tracking systems, recruitment marketing platforms, knowledge management systems—and more—will all change the job function of today's Hiring Managers. Continuing education for Hiring Managers will remain important, especially in the area of compliance, with new regulations heavily impacting our work in the future.
McKinsey says about half of all job functions could be automated in the next 20 years.
However, the emotional intelligence necessary to make a hiring decision will remain a primarily human function. Creativity, complex problem solving, and critical thinking will all remain firmly within the human purview. The necessity of these skills for Hiring Managers today and tomorrow will remain the same.
However, taking classes in business finance will be just as important as taking classes in HR, because Hiring Managers will increasingly find themselves looking for hiring strategies that will improve the bottom line.
One of the best strategies Hiring Managers can use today is partnering with a forward-thinking staffing agency to improve the pool of qualified candidates to pick from. Talk with the team at Artisan Talent to make the best use of strategies to improve your hiring for the future.