Mashable wants you to feel less bad about surfing the internet looking for adorable puppy pictures. Those cute pooches (and kitties) might just teach you some valuable job search lessons. "So the next time you find yourself watching the newest "must see" cat video, cut yourself a break. Maybe Whiskers can teach you a thing or two about scoring your dream job" says Afifa Siddiqui on Mashable.com. So what can you learn from our four legged dog friends and famous internet pooches? Plenty. Read on for job tips you can learn from cute dogs.
Job Search Tip #1: Have a Strong Personal Brand
Buddyboowaggytails (or Boo as he's better known) started with a few humble posts on Instagram and now is a star in his own right who has calendars and even his own toy line. The reason Boo is #1? Personal. Brand. Learn some lessons from Boo, says Mashable, and make sure your own personal brand is attractive and professional. Social media is powerful when it comes to branding, so start an industry-specific blog, contribute to Twitter chats, and update your LinkedIn page on a regular basis. "Make sure your social media profiles tell the right story about your candidacy," Siddiqui says. "You might not end up with six million fans, but you only need one great company to "like" you.
Tip 2: An Online Presence is a Must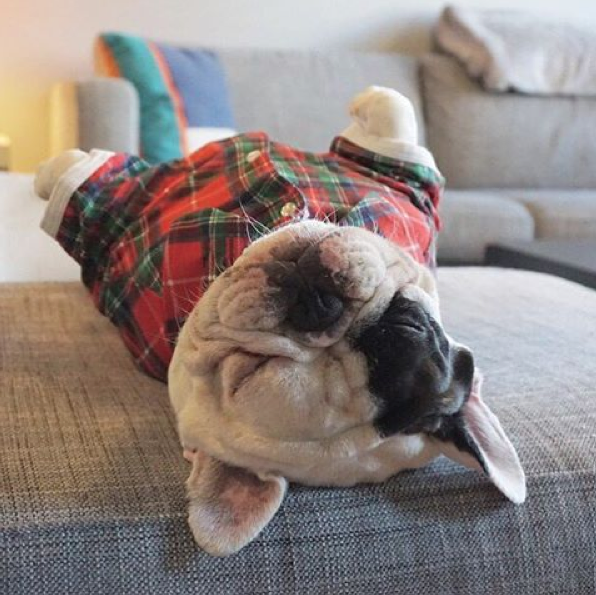 via Instagram
If someone wants to get to know you better or see your work, you'd better have a website. This is one tip that Chicago pup Manny the Frenchie knows really well. An online presence will give potential employers a chance to learn more about you, see your portfolio, or view your resume. Have freelance art or work to sell to potential customers? You can host those on your site as well. Need a new mug for your desk? Manny can help you out here.
Tip 3: Don't Count Out Twitter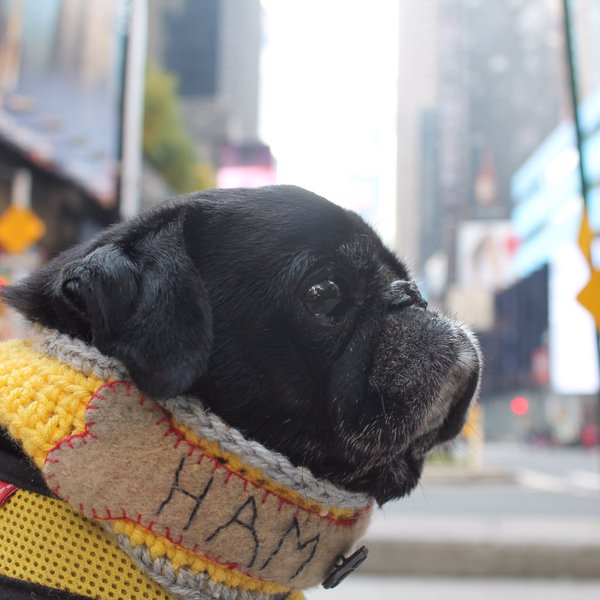 via Twitter
Rags to riches NYC dog Hamilton knows the power of Twitter. Every week he hosts a Twitter chat for Pugs all over the world. Check out #PugChat on Wednesday evenings to see for yourself. Make like Ham and find chats for your areas of interest and use Twitter for job searching as well. Follow the companies you'd like to work for and like their updates...especially if you're looking for a job in the Marketing field. Social Media Managers, Coordinators, and Community Managers get to know frequent engagers by their handles, which could help when you come in for an interview. Most companies post job openings online too, so don't forget the power of following certain hashtags like #HireFriday and #Jobs.
Tip 4: Think Local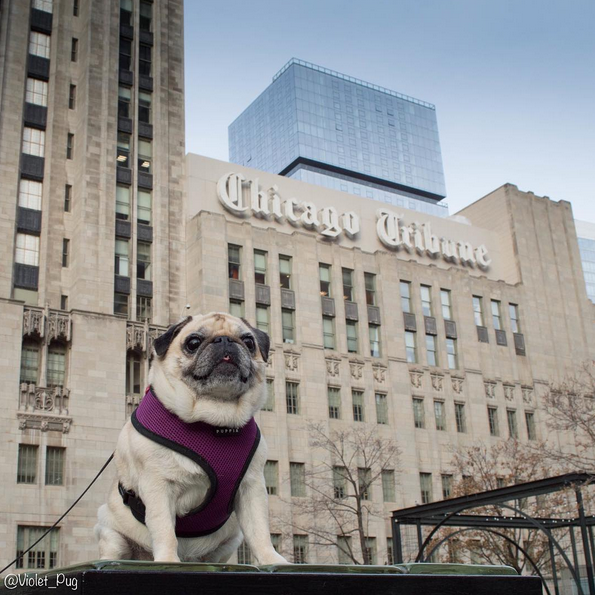 via Instagram
If you're looking to score a promotion or new job in the same city, be like Violet the Pug. She loves Chicago and she isn't afraid who knows it. Attend local networking events, curate your social media handles with events and local news, and make connections in person and online. Check Meetup.com or local organizations like Creative Mornings or AIGA for events to attend.
5: Never Stop Learning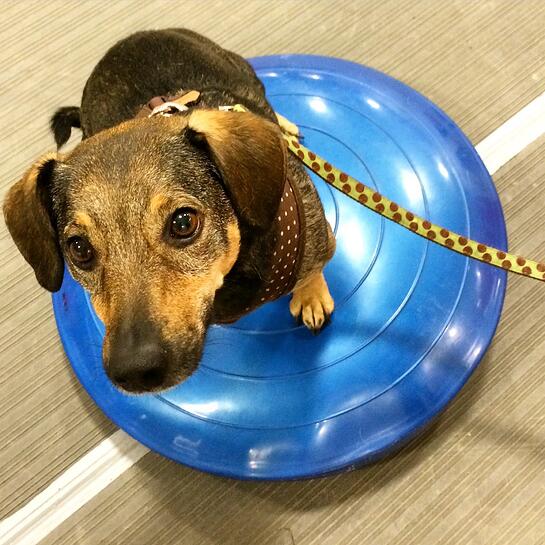 via Twitter
Even if you have a college degree and a great job, there's still more to learn. Make like Ella in the City and continue your education with classes. You can learn new skills, network with new people, and sometimes score free snacks. Check out places like 1871, General Assembly, or your city's tech center for opportunities. Recruiters love to see certifications and ongoing education listed on your resume, so don't forget include them.
Now go search for more jobs and more cute pups! Think we missed a great tip or a good dog? Show us on Twitter: @ArtisanTalent
____________________________
Artisan Talent is a Digital and Creative Staffing Firm placing talent in jobs perfectly matched with their skills all over the US. For available jobs, to submit your resume, or learn more about working with Artisan Talent, contact us here.
Connect with Us on Linked In| Glassdoor| Facebook | Twitter | Instagram | Pinterest