This year at Artisan, we've seen a huge influx in project-based hiring. From a branding designer hired to update visual brand guidelines, to a UX Researcher hired to simplify an app's experience, a project-based hire can be the perfect way to work with amazing talent when you don't have the budget for a full-time hire.
While it may not be difficult to find candidates(especially in 2020), the best talent is always in demand. It's not enough to write another run-of-the-mill job post—you have to pitch your company and the merits of the project. Fortunately, unlike most sales, this usually doesn't require picking up the phone and making cold calls (unless you're into that sort of thing). Attracting the best talent starts with a humble but well-written job posting.
A Goal-Based Project Description
Start by writing down the ultimate goal and results of the project you need help with. This is the most important thing to attracting the right talent—giving them an idea of what they're working toward. Like any good project, the goals should be ambitious and time-constrained (put a human on the moon within 10 years) but not impossible (faster than light travel). Candidates can detect your enthusiasm (or lack thereof) in your writing. Deep down, while freelancers need to get paid, they also want to be doing meaningful work. Sell the dream by telling the story! The right candidates will be as excited to work with you as you are to have them, touting the stellar project results on their resumes long after the job is over.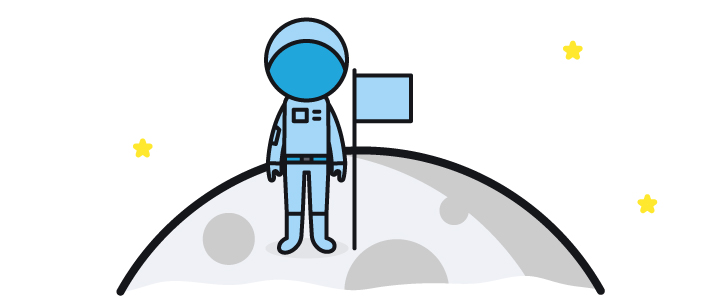 Be Clear About Qualifications
The more specific your qualifications, the more qualified candidates you'll attract, and the easier it'll be to sift through candidate applications. Generally, easier and simpler gigs call for looser qualifications, while more complex and important tasks require stricter qualifications. No, your data-entry candidate doesn't need five years of experience as a spreadsheet jockey. Yes, your $50k brand redesign needs a graphic designer with 10 years of experience and a strong portfolio.
Also, when discussing the software you work with as a company, distinguish between what is and isn't required. In other words, turn "Must have experience using Trello" into "We use Trello to manage our projects." Most non-job-specific project-management and communication software isn't difficult to onboard.
The Bare Minimum
List out the minimum requirements you need to evaluate a candidate's suitability. Asking for candidates' portfolios and resumes are a good place to start, giving you a baseline applicable to any job. Whatever you do, be strategic in what you copy and paste from one post to another. Each project and role requires a slightly different evaluation strategy: a UX designer needs a portfolio, a developer needs a list of software they've worked on, a copywriter needs a writing sample, etc.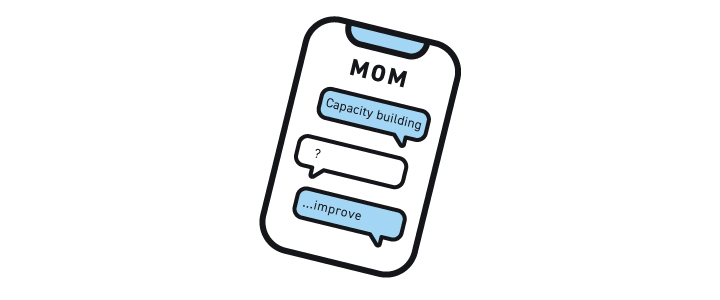 Make a Good Impression
This should go without saying, but take a couple passes to check for grammar, eliminate jargon, and cull gendered words from your project description. The best candidates read carefully and will be turned off by spelling errors or boilerplate language. There isn't a formula for writing naturally, but a good test would be to present it to someone outside your industry and see if they understand what you're trying to do. It's safe to say you wouldn't resort to meaningless shorthand like "capacity building" or "vertical disruption" when describing your project to your mom.
Let Your Culture Shine Through
Make sure you also sell the company as an exciting place to be a part of, especially if you're not a well-known organization or Fortune 500. The best project-based freelancers and consultants will value a strong mission-based culture and likely brag about it to future organizations and freelance friends. The job description may be their first experience with your brand so don't miss out on the opportunity for word-of-mouth marketing.
When In Doubt, Consult with an Expert
You wouldn't require a copywriter to know a dozen different languages, so why would you expect a website developer to know every language from AJAX to Ruby? Sometimes you don't know how to evaluate the skills of the role you're looking to fill. Depending on the situation, you might ask the existing team leads to review the job description and help with the candidate evaluation process. Or you could call on a trusted friend (or your Artisan Account Manager!) who is an expert in the field to take a look at your post.
When you're done writing the most perfectly crafted job description of all time, Artisan can match it to the best candidates! We've been connecting talented freelancers with projects and full-time gigs for over 30 years.
---
Ready for a project-based hire? Our new Artisan Pro talent pool includes digital gurus, creative geniuses, and trend-setting marketers that have worked with some of the most innovative companies in America.