Salary guides can be an invaluable resource if you're hiring or hunting for a new job, but they can also be terribly confusing. One guide will say a Designer makes $30,000 while another says $130,000!
Which one is right?
Frustratingly, they both are! Salaries take a lot of variables into consideration: job title, position, experience, market, city, neighborhood, etc. So one national salary guide can't possibly do the job.
Even if you break national salaries down into experience levels, it still doesn't tell the whole story, does it?

Enter The Salary Guide Cheat Sheet
We've created a guide closer to reality - a salary guide "Cliff Notes" if you will.
Artisan examined dozens of salary guides and extracted the best information online to create one go-to guide to salaries of creative jobs. Our "guide to the guides" explores salary ranges for digital, creative, and marketing jobs across three different market size groups. We did the busy work for you!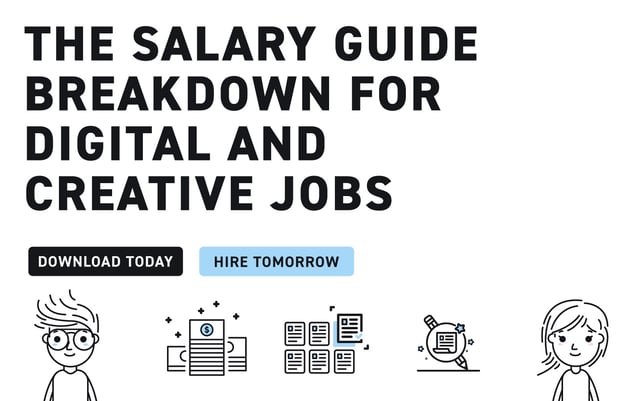 Download Your Guide Today
In our handy, downloadble PDF guidebook, we break down the biggest job markets into three tiers to help you determine cost of living and general salary ranges.
Ready for the next steps?
Once you've downloaded your guide, contact us for help with finding that perfect job or new hire. We'll be happy to help!