Every industry is full of acronyms, but perhaps nowhere more than in the world of high technology. Recently we've been hearing the terms "UX" and "UI" interchanged, especially as demand for these skilled digital designers has increased. But the truth is, although these roles have similarities, the expertise needed for these jobs is actually different.Here's a great intro video if you're new to UX vs. UI:
The "U" in UX and UI stands for "user," meaning, the consumer of a digital program. UX stands for user experience design and the role encompasses the process behind the user experience, while UI stands for user interface design.
Recruiter Heather Van Riper breaks it down easily for you: "user interface is what they see, and user experience is what they feel." But it is a grey area. To confuse you more, though, it can also be called UXD or UED. Let's break it down further.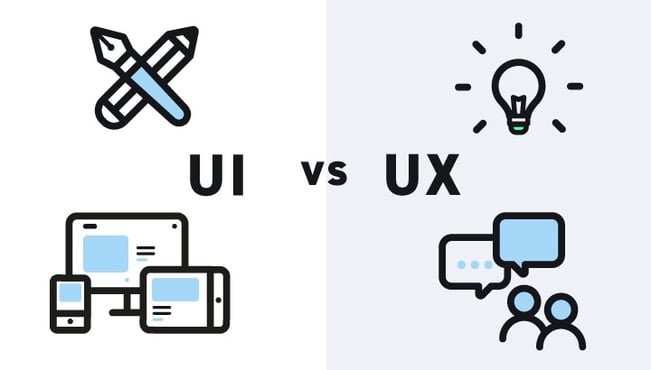 What Does a UX Designer Do?
No matter what you call it, UX is a technical, analytical role, which was first created in the late '90s. UX Designers study and evaluate how users feel about and use a system, looking at things like ease of use, perception of the value, utility, and efficiency in performing tasks. They crunch data, organize information, understand human behavior as it relates to their projects, and create interactive experiences that draw users in and keep them coming back. Great UX Designers think so that their users don't have to.
UX Designers need to have skills in:
Competitor research and strategy development

Wireframing

and prototyping
Site testing
Integration with other digital platforms
It's a complicated job that includes the ability to understand the whys behind a website or other software including consumer behavior. Consider a UX designer part coding geek, project manager, and marketing guru; it's a hybrid role that encompasses the best of all these worlds — which is what makes it a fun and challenging position.
Curious about a typical skill set for UX Designers if you're writing a job description? Click here.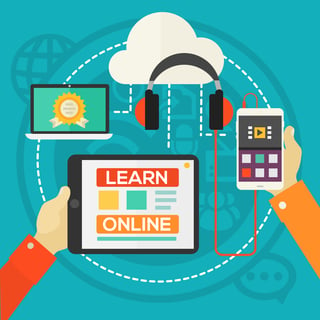 What Does a UI Designer Do?
UI stands for user interface design. Consider UI as the icing on a digital cake. UI experts work closely with UX Designers to ensure a positive front-end digital experience for the consumer. These roles are two pieces to a puzzle; the completed project ensures consumers of a digital product will enjoy its application again and again.
UI Designers make a website or phone app visually appealing and easy to use. While UX Designers handle the back-end programming languages, UI is the front end of the digital experience. It's the screens, buttons, and pages you interact with on a website, and the feelings or impressions they leave with the consumer.
Curious about a typical skill set for UI Designers if you're writing a job description? Click here.
What's UX Without UI?
The short answer: Not much. These careers were meant to work together; if you're following the yellow brick road down a digital pathway, UX lays the brickwork, while UI creates the poppy field you're walking through. UX is the man behind the curtain and UI is the booming voice of the great, powerful Oz. But one without the other simply doesn't work. Despite the fact that the two titles seem to be interchangeable, the roles are not the same.
Need Help?
Artisan Talent can help your business understand if you need UX or UI — or both. We have top talent in any creative specialty. We can help your company staff for a project or full-time role, giving your HR team a leg up when you need it the most. Contact us!