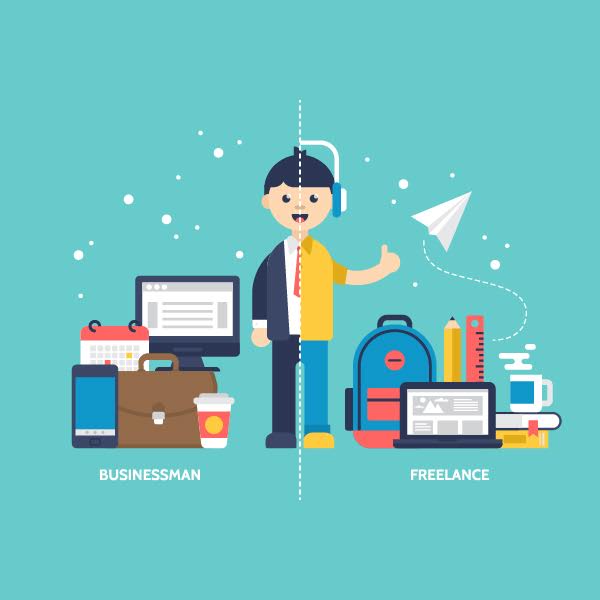 Statistics show that at some point in your life, you'll find work thanks to a temp agency. The American Staffing Agency tells us these firms annually employ more than 16 million Americans. These contract and temporary jobs are actually on the upswing.
The increase in temp staffing may correlate to the rise in Millennials that seem to prefer a job setting completely opposite of their Baby Boomer parents. Baby Boomers want a steady job, with full-time benefits. Their children are seeking the flexibility of contract work. In fact, Upwork says 55 million Americans are currently freelancing.
So the chances are high that, if you haven't yet, you will someday end up working with one. Here's a basics guide on how to work with a temp agency.
Why Temp Jobs? Why Temp-to-Perm?
We've assembled some of our most useful tips that will help you develop a successful relationship with these firms.
the benefits OF temp work
A temp agency can be your new BFF for flexible work arrangements, or even if you want to supplement your existing job.
Staffing agencies can place you in temp jobs all over town. There's a huge benefit; this is an excellent way to expand your network.
A temp agency can help you pay the bills in the event of a career displacement.
In the case of temp to permanent jobs (sometimes called permalance), working with a temp agency allows you to get a sense of the corporate environment before committing – which could be key to your future happiness at a company.
Working with a Temp Agency
Here's a great video overview of working with a staffing agency from Artisan CEO and Founder Bejan Douraghy. There are lots of benefits!
Benefits aside, the relationship you have with the Recruiter at your temp agency is crucial. The first thing to remember is the temp agency itself is your employer. Companies hire a temp agency to find and manage staff for a specific role. So you are the public face of the temp agency, and your work onsite is very important for keeping the temp agency in the employer's good graces.
Interviewing with a Temp Agency: What to Ask
As you're interviewing with temp agencies, it will be helpful for you to understand their expectations and clarify how you will work together:
How often will they stay in touch?
What's the average length of time between temp jobs?
Is there temp to permanent options available that fit your skill set?
Are benefits available? What are they and how much will they cost?
How can you track where your Recruiter is sending your resume?
One key to working with a temp agency is being honest about your goals. If you're interviewing for full-time positions, let your Recruiter know this. They'll be able to work closely with you no matter what you're trying to land.
Finding Your Fit
In today's competitive job market, finding the right recruiting firm is vital to your success. Not all firms and agencies represent the same type of talent and staff the same type of jobs.
We highly recommend finding a temp staffing agency that specializes in your area of expertise.

Will Artisan WOrk For You?
We're glad you asked! Since 1988, Artisan Talent has focused on providing employers with the best creative talent available in the market. Today, we are in the top 2% of all staffing agencies in the United States. We have the best relationships with talent -- and with employers in all industries.
If you're seeking employment in the digital, creative, or marketing fields, whether it's temp, contract, temp to hire or full-time, you owe it to yourself to get in touch with Artisan. Submit your resume below to get started.

Other Posts You Might Like
The Best Temporary Staffing Firms
14 Reasons We Love Staffing Agencie
A Day in the Life of a Recruiter
How To Stand Out at a Staffing Agency
How a Recruitment Agency Can Help Staff Creatives