The world of freelancing has caught the attention of many who wish to have a work setup that doesn't follow any schedule, and those that want to work on projects they really care about instead of simply being assigned work. There's a huge pool of freelancers — around 68 million, according to various studies — from web design and digital marketing, to content moderation, to fashion and beauty and even construction.
It might not seem like it, but freelancers actually have a lot in common with owners of small businesses, specifically in relation to insurance. Did you know freelancers should carry business insurance too?
Reasons Freelancers Need Insurance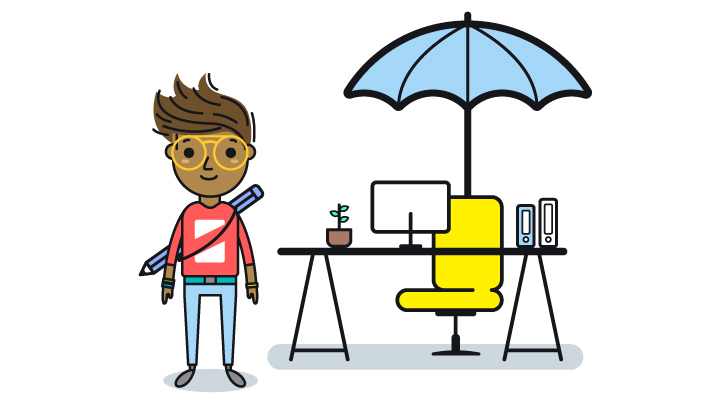 Keep in mind that the specific coverage needed depends on the type of work that you do and the risks associated with it, but consider this a general guide as to the reasons you should have coverage.
It protects your equipment or property
If you're a freelance Designer or Copywriter, your primary work tool is a computer, right? Freelance photographers obviously rely heavily on their cameras. But what happens when your computer breaks or your camera gets stolen or damaged? Can you afford to replace them right now? These work tools don't come cheap, but if you have adequate coverage, you can replace them without leaving a huge dent in your wallet. If you carry commercial property insurance, your equipment will be protected.
It protects you against client claims
It's crucial to agree on the terms and conditions stated in a contract before a project starts, but in some cases that client may have a different interpretation of the agreement than you thought. If things go awry, your professional liability insurance can provide protection from spending a lot of money on a wide range of expenses, including settlement costs and attorney fees.
It's a wise investment
This one may seem a little ironic since you have to pay insurance premiums on a regular basis, but it is a wise investment. Many freelancers, and even small business owners, think insurance is just an additional expense, but it's actually an investment. It helps you to save money in the long run. Also, when you need more than one policy, you can get insurance bundles that can lower your premiums, i.e., a Business Owners Policy (BOP) bundles general liability and commercial property insurance in one.
It gives a sense of security
Wouldn't it be nice to work and not think about what would happen to your finances in case something unfortunate happens? Having insurance policies allows you to put 100% of your attention on the task at hand and not on worst-case scenarios. It gives you some peace of mind.
Decided you need some for yourself? Read on!
Things to Consider when Choosing the Right Coverage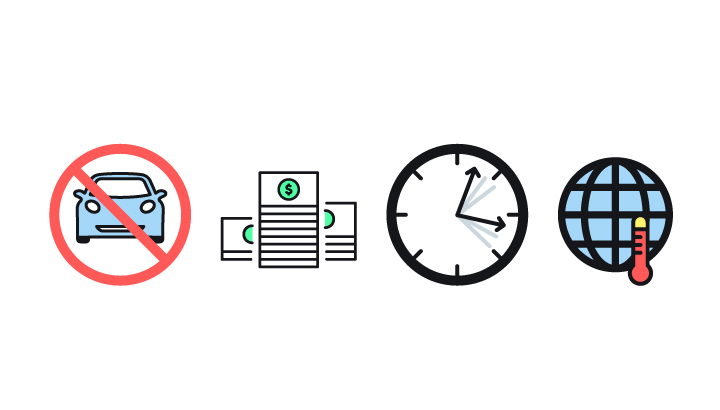 Now that you know why freelancers need business insurance, it's time to determine what kind of coverage is right for you. There are so many insurance providers out there that offer a wide variety of products. The selection process can be overwhelming, but don't worry. With some research, you can narrow down your choices and eventually buy the right coverage for your freelancing career.
Here are some things to consider when choosing business insurance:
Know the potential risks involved in your business: You cannot buy the right insurance if you don't know what you need to protect. The industry you're in, the products or services you offer, and even where you operate can be deciding factors. There is no one best insurance solution for all freelancers, so it's essential to understand the risks involved in your specific area of work.
Existing homeowner's insurance doesn't always cover your home-based business: If you work from home, it's easy to assume that you don't need to get another insurance policy since your existing policy will be enough. It's a common misconception. Most homeowner's insurance policies do not cover the things that are associated with the business. Make sure to double-check with your insurance provider, but generally, it's better to buy a business owner's policy that will specifically protect your home-based business.
Self-employed coverage does not give protection to third parties who are associated with your business: In general, freelancer insurance does not provide coverage for other people who work for your business. Confirm if they're covered or not by reading and understanding the terms and conditions stated in your specific policy.
Clients can ask freelancers (and vice versa) to be included in the existing policy: It's possible for clients to ask if they can be protected by your existing business insurance — and many will require you to provide insurance for onsite work. It may not offer comprehensive coverage, but it's another excellent way to protect yourself from any untoward incident that can happen throughout the contract period of the project.
Consult a reputable insurance agent or provider: The world of insurance may be new to you, so it helps to have an expert who has the knowledge and experience in the industry you're in, as well as the types of insurance that are applicable to your work.
Freelancing is challenging; don't make it more challenging by waiting until something unfortunate happens. Get covered today.
About the Author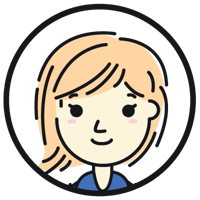 Pascale Abou Moussa is on the marketing team at CoverWallet, a tech company that makes it easy for businesses to understand, buy, and manage insurance — all online and in minutes. The company provides everything from general liability and workers' compensation to directors & officers and commercial auto, and everything in between.