The economy runs in cycles, and for freelancers, it pays to stock up in bumper years so you can ride out the lean ones. But whether you're set with a six-month emergency fund and a steady queue of projects or you're winging it from month to month, it's in your best interest to keep proactively building your business.
The Bright Side
Here's the good news: If you're already successfully freelancing when a recession hits, you're ahead of the game. For one, people getting laid off aren't as familiar with the nuances of working remotely or juggling multiple clients, which means you have an edge on finding available client projects and keeping them. And with the average cost of hiring a new full-time employee ranging from $4–7k, businesses feeling pinched by the recession are more likely to hire contractors for ad hoc work than they are to commit to a riskier full-time hire.
With that in mind, here are some tips you can use to get your best entrepreneurial self together and ride out the recession roller coaster:
1. Connect with People (Digitally)
This doesn't have to mean networking in that awkward small talk sort of way. We're talking about interacting with people by posting more consistently on Instagram or Twitter, asking a colleague for feedback on a project, writing some blog posts, going to virtual meetups, emailing or calling friends to catch up, or even sliding into someone's DMs. Putting yourself out there could mean you'll be top of mind the next time someone you know gets wind of a project that's a good fit for you.

2. Cast a Wider Net

This might seem counter-intuitive, but even during a recession, it's better to spend your time seeking new work than looking for new ways to cut costs. Look for new clients in the businesses we all need. Agriculture, energy, education, grocery, and healthcare are just a few of the industries that resist economic downturns. (We also love this crowd-sourced resource of open roles from the One Club for Creativity.)
While you're getting familiar with new industries, try out new types of projects. If you're a branding designer, you could design an infographic for a magazine. If you're a social media-savvy copywriter, try writing an editorial for a company blog. As long as you're not promising to deliver projects completely outside your skillset, go for it!
Lastly, client money is great and all, but the best kind of money is the kind you make in your sleep. Set up recurring revenue streams by putting ads or affiliate links on your blog, selling graphic assets on YouWorkForThem, or uploading photos to iStock. These projects probably won't completely replace your normal project-based income, but a few passive sales each month can easily cover software subscriptions or subsidize your coffee addiction.
3. Tidy Up Your Finances
OK, despite what we just said, increasing revenue doesn't mean you can completely ignore Murphy's Law when it comes to your finances. If you have steady work but don't already have an emergency fund, start setting aside enough money to cover three to six months of expenses. Set up automatic deposits to a savings account with your existing bank or a user-friendly investment account like Betterment or Wealthfront.
If your rates are overdue for an increase, try slightly raising them to make more money from fewer projects. This is a fine line to walk because you don't want to price yourself out of the market, but good work should command a premium. Long-standing clients tend to be more open to reasonable rate increases because you've already proven yourself and you have an existing relationship.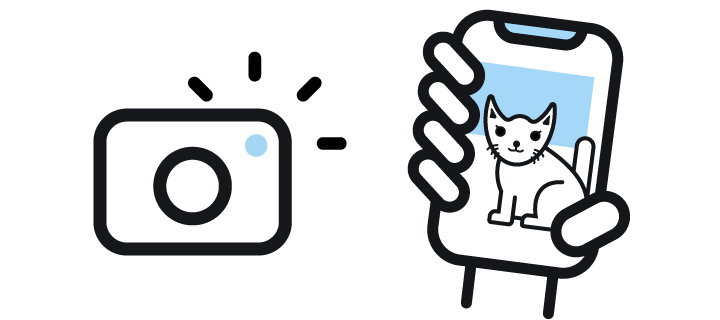 4. Hire Yourself
Use gaps between projects to learn new skills on

Lynda.com

or

Coursera.

Start some side projects that may not necessarily be immediately profitable — like that miniature cooking blog you always wanted to write or an Instagram account collecting photos of cats that look like elves. You never know what doors labors of love will open.




Slow work recessions are also a great time to do a little digital spring cleaning. Update your portfolio, resume/CV, social media bios, headshots, proposal decks, business cards, and all the other accoutrements of your personal brand.
5. Relax
The truth is, recessions are unavoidable parts of life and economic certainty is as reliable as winter following summer. They may be uncomfortable, but a little preparation and acceptance will go a long way toward keeping your business thriving even when the rest of the world is going topsy-turvy.
Now that you've built your business, make sure it's resilient with these steps.
---
In any case, Artisan is in this with you. No matter what the economy is doing, we're connecting freelancers with great projects. Reach out and let us know what you're looking for.
Want more freelancing advice? We've compiled some of our favorites here.