What is a candidate-driven market? It's good news for job seekers. Basically, a candidate-driven market means waves of hiring surges are bringing competition back to the job market.

A candidate-driven market means now is a great time to be looking for work as there are more jobs for talented creatives, but also means a tough time for hiring and retaining happy employees. A high demand for specific skills paired with the longer amount of time companies take to fill open roles is good news for job seekers, but not so great news for those doing the hiring.
Inc Magazine says "the most difficult step these days is finding employees — any employees at all. We're in the midst of one of the most difficult hiring markets of all time."
Why Is It a "Candidate-Driven Market"?
To understand how we got here, Jibe.com shares these stats:
During the financial crisis from late 2007 through 2009, the job market plummeted as approximately 8.7 million jobs were lost. And the unemployment rate hit 10%. But since 2010, employment in the private sector has increased by 14.5 million jobs, an average of 194,000 jobs per month. And the unemployment rate has fallen as low as 4.7%. - See more at: https://www.jibe.com/blog/recruiting-top-talent-in-a-candidate-driven-job-market/#sthash.RaqbeNVd.dpuf
During the financial crisis from late 2007 through 2009, the job market plummeted as approximately 8.7 million jobs were lost. And the unemployment rate hit 10%. But since 2010, employment in the private sector has increased by 14.5 million jobs, an average of 194,000 jobs per month. And the unemployment rate has fallen as low as 4.7%. - See more at: https://www.jibe.com/blog/recruiting-top-talent-in-a-candidate-driven-job-market/#sthash.RaqbeNVd.dpuf
During the financial crisis of 2007–2009, the job market plummeted as approximately 8.7 million jobs were lost and the unemployment rate hit 10%. But since 2010, employment in the private sector has increased by 14.5 million jobs. That's an average of 194,000 jobs per month.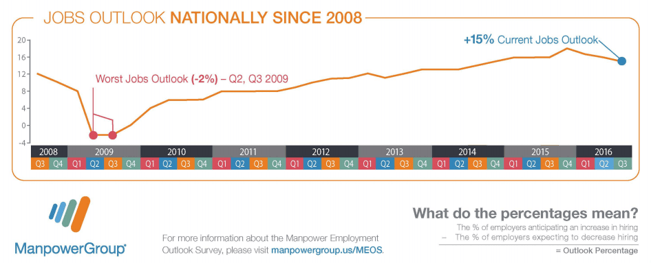 Recruiters agree. According to a 2016 Recruiter and Employer Sentiment Study, 86% of respondents said they would call the labor market "candidate-driven" compared to 56% in 2012.
In fact, during the next decade, the Bureau of Labor Statistics estimates that 15.6 million jobs will be added to the U.S. market. This allows current employees to seek out new opportunities and those looking for work are able to apply for roles that weren't there during the recession.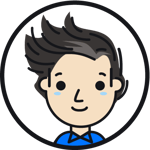 "For talent, this means there are a lot more jobs, and they can be more selective about the offers they take," says Artisan Talent CEO Bejan Douraghy. Want more info on what this market means for job seekers? Read Douraghy's blog on Graphic Design USA.
But what does a talent-focused hiring market mean for companies? Read on.
What Does This Mean for Employers?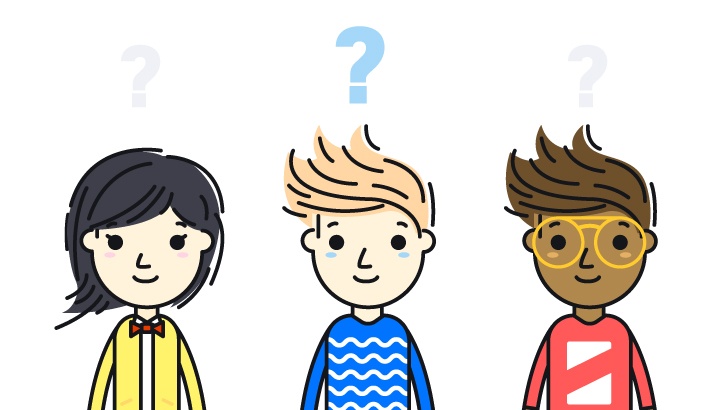 Essentially, a candidate-driven market means there's more competition for employers. While talent competition increases, so does the willingness of workers to leave their current position for new jobs with better salary, bigger benefit packages, more opportunity for advancement, or all three.
This is in stark contrast to the employer-driven years of long interview processes and large candidate pools, Superior Group points out. "Now, rather than waiting for weeks, candidates have the option to find better, more competitive offers at organizations that are not undervaluing their skill sets and that are willing to pay market-value."
In fact, an MRINetwork Recruiter Sentiment Study showed 31% of recruiters said that candidates rejected offers based on better opportunities elsewhere, while hiring managers were deliberating.
How Can You Help Your Company Through This?
Employers, HR departments, and Hiring Managers need to focus on creating a better candidate experience for hiring while c-suite personnel need to focus on retaining the talent they have.
Let's get started with recruiting.
How to Recruit the Best Talent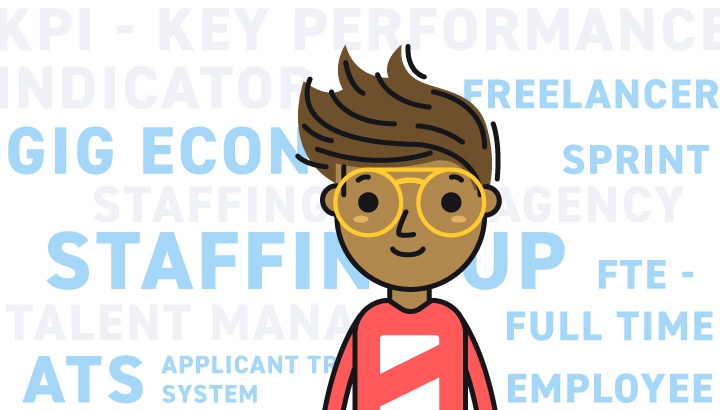 First thing is first: how do you find the best potential employees?
We need to all admit the war for talent is real! Now more than ever, it's important to be leveraging your employer brand, focusing on proactive vs. reactive hiring, and thinking about creating a positive candidate experience.
How do you do that? Start with your recruiting team.
In her Talent Economy sponsored Talent10X talk, "Recruiting at Scale," Gina Contella of Reverb suggested the following four ways to identify potentially great talent:
Ask them about their experience and aspirations.
Find out their motivations to change jobs or move roles.
Determine what values and work culture aspirations they have.
Figure out if those values and aspirations fit within your organization's culture.

For example, the four qualities Reverb looks for in a new hire are people who are:
Entrepreneurial
Inventive
Transparent
Collaborative
But you need to know your company culture quite well to be able to recruit this way. If you don't hire for matches in company culture, it may be time to fix your process.
How to Fix Your Hiring Process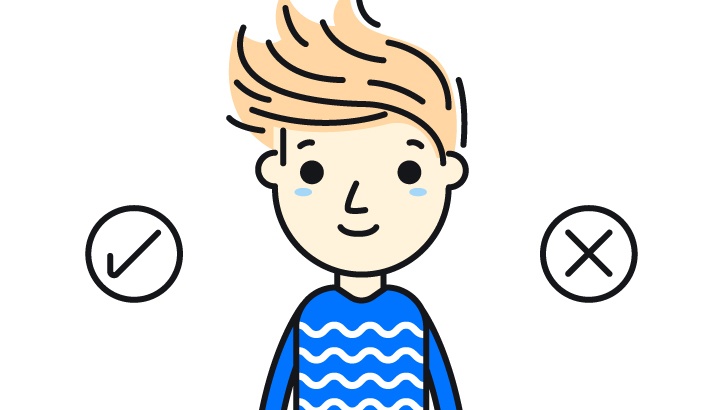 These three things are a good starting place for fixing your hiring process and attracting top-notch talent in a candidate-driven market.
1. Focus on Culture
Job candidates now no longer focus only on pay when looking to accept an offer or apply for a job. All companies have a "culture," and candidates are now attuned to researching individual companies to determine the right fit for themselves, points out Superior Group.
But what IS culture? Culture expert and Director of Talent at Sprout Social Jim Conti says: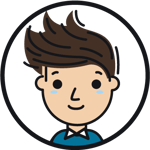 Culture lives and exists around you everyday. Culture is NOT your game room, free snacks, or standing desks. When you take those things away what are you left with? Culture is how you communicate, how you treat each other, and what you value. Culture needs to be lived and breathed everyday.
How do you communicate this outside of the interview? Most candidates can look at your web and social pages to gauge the personality and overall work/life balance they will experience if they accept a position, so make sure your social sites like Glassdoor and Facebook are filled out completely and double-check your mission statement to attract the right candidates, then focus on interviewing for a good culture fit.
Asking the right questions can go a long way for finding a good employee/culture fit. Include questions in your interview process like:
What kind of management style will bring out our best work?
What are your expectations of your management team?
Can you describe a time when you went out of your way to impress a customer?
What kind of work environment would make you unhappy?
Glassdoor also has these suggestions from their new ebook: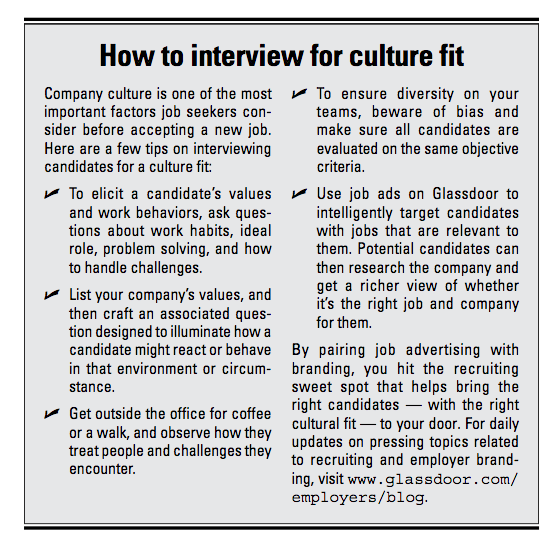 2. Make Sure Your Pay is Competitive
When it comes to compensation: know there is no such thing as a "typical rate." And second, know that you need to be competitive to attract top talent.
Don't assume there is an industry standard hourly rate for creatives. You can't compare on price alone. Rates are reflective of experience, values, individual processes, and more. An example: PicJumbo's "Play Bigger" Presentation written by Sian Richardson offers,
New Graphic Designers might only charge around $1k for a Logo and website design, with an experienced solo biz owner charging $8k+, and at the highest end of the scale, full-on creative agencies might charge $20k+. But when you put it into perspective, the levels of experience and expertise are relative to the pricing.
Do a little research and get quotes from a couple of people for ideas on rates and processes. A salary guide that breaks down pay by seniority and location is a great place to start. Download ours here.
3. Improve Your Speed
Every touch point a job candidate has with your company should be as efficient and speedy as possible. Make sure you actually complete your company's application process as if you were a job candidate (from starting on your job board with a mobile device through submitting an application, resume, and scheduling an interview) to see where the kinks are.
Then, once your process is smooth, be ready to move.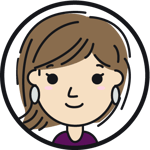 Hire with a sense of urgency, says Artisan Senior Account Manager Karen Smith. A lot of top talent are interviewing for multiple roles, so if you find a creative you like and want to hire — snap them up fast. Time kills every deal.

Your Career Intel seconds this opinion: "Companies that drag their feet, let too much time elapse between interviews, and require too many meetings before making an offer give the competition the benefit of time." The early bird does in fact get the worm. "When employers make their hiring decisions efficiently, early offers may tempt candidates to make a deal."
Now, once you've made an offer and snapped up that top talent, how do you make sure they don't leave?
Retention Strategies for Employers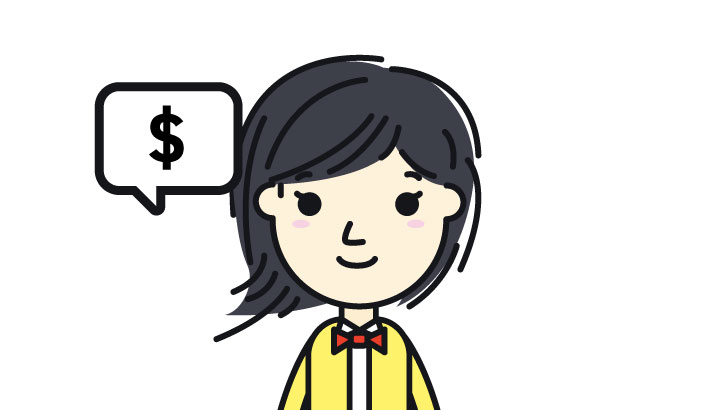 Jason Weingarten, CEO of Yello, favors these three retention strategies when it comes to keeping people on the team:
Offer high potentional and high-level employees stock options.
Allow employees to invest in your company early on and they will be more likely to invest in you.


Offer social events.
"With social events come friendships, and you don't want to leave your friends," Weingarten says. The more bonded your employees can become, and the more opportunities you give them to make actual friendships instead of simple co-worker relationships, the more likely they will be to stick around.


Offer a challenge.
High potential employees love to be challenged and given an opportunity to grow. Throw them assignments that they might not be quite ready for but you know they could succeed with — allow them a chance to float on their own and learn new skills.
How to Keep Your Employees Happy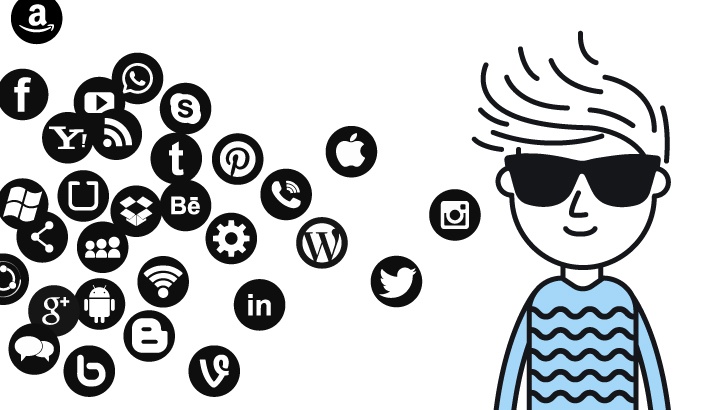 With the most in demand talent being able to be ultra-selective in their project and job selection, it's paramount to keep your current talent and employees happy so they don't jump ship. There are easy, non-expensive ways to do that.
R-E-S-P-E-C-T

It's more than an Aretha Franklin song, it should be rule #1 when it comes to your employees and freelancers! Don't forget you've hired someone because you need their expertise in the field, no matter what it is.



Flex

Being flexible goes a long way toward being liked. Workplace flexibility will help keep employees. Why not consider allowing employees to work flexible hours or remotely? Or take the team offsite and let them work from a coffee shop one day a month.

These are all great ways to keep the employee from falling into an office rut that may stifle their creativity, or even worse, lead to boredom, frustration...or a job hunt.

Inspire

If you're a boss/manager/c-suite member, it's your job to keep your team happy and inspired. It can be as simple as passing out "everyday achievement awards" (a favorite of Artisan Social Media Strategist Kirsten Agnello-Dean) or taking team members out to lunch on their birthday. "Small celebrations matter just as much as big ones," Conti from Sprout Social says.

Need some ideas? Check out Artisan CEO Bejan Douraghy's five great ways to inspire your staff over on Mabbly.com.



Balance

Increasingly, candidates are prioritizing work-life balance and a positive corporate culture over that fancy lobby or office holiday party. Find ways to genuinely reflect your company's social and professional climate by considering things like

VTO

or company-sponsored group social outings.

Fortune's

examination of thousands of employee surveys found that people at the best workplaces were more than four times more likely to talk about their businesses' charitable endeavors, compared to employees at peer companies certified by "Great Place to Work."
Growing Your Company and Scaling Culture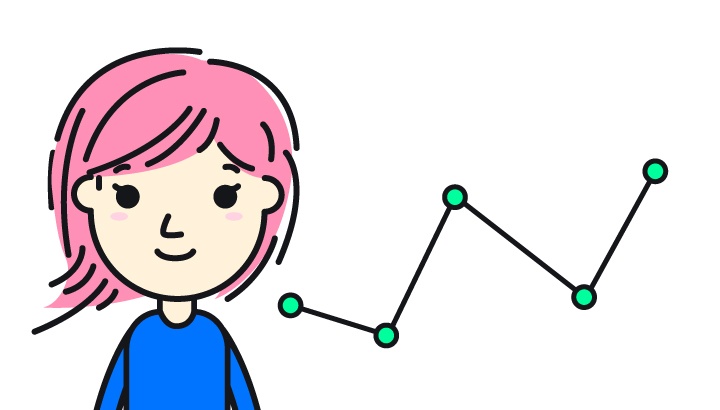 Once you have amazing, happy employees, what happens when you need to grow your company? Is it possible to keep your culture as you scale?
Yes! Stay true to you! In a chat with Frank Kalman from Talent Economy and Yello CEO Jason Weingarten, core values continued to come up.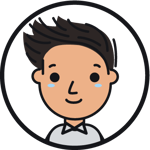 My co-founder and I have transparent personalities, so we created "core values" a few years ago to help scale culture. List them out and be intentional about those things, anyone who goes in front of client should embody those things. Make sure you write your core values and mission statement down.

How do you create your values?
Go through ideals of what type of employee you want
Think about what you want your employees to feel when they come to work
Look at companies you like and admire, what are their values?
Google your favorite companies and see what those values actually are
Read Glassdoor reviews or peers and competitors
Think about what values the current employees you really like have
Keep your values in mind as you scale. It can be scary for some when the CEO steps out of the direct hiring picture, so you need to make sure your management team knows what your values are. How can you make sure your team is hiring are managing to your company's values and cultures?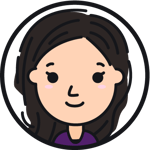 Your employer brand is easy to manage when you're small, but the bigger you get, the harder that is to manage, warns Havas CTO Jennifer Marszalek. "Your message can get misconstrued, make sure your brand is clear and consistent and the message is retold accurately."
How do you do this? Training. At Jellyvision, SVP Mary Beth Wynn makes sure managers are trained in company culture and value from the beginning.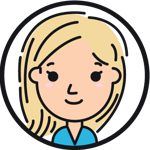 Starting out CEOs can know everyone's favorite colors, but eventually as you scale, your managers will need to know these things. How can you make sure they are managing to your company's values and cultures? Manager training.
Some steps Jellyvision takes:
Talking to managers about issues and situations regarding culture fit you've seen to prepare them before they need to act
Practicing by role-playing difficult conversations so they have experience handling these types of situations
Provide online resources for later consultation and reference — this is especially important if you have different types of learning styles on your teams
Vet managers before you hire to see how they would work in your particular office enviornment and culture
Train your managers on hiring people who function well in your culture
What Do You Need to Do to Scale Properly?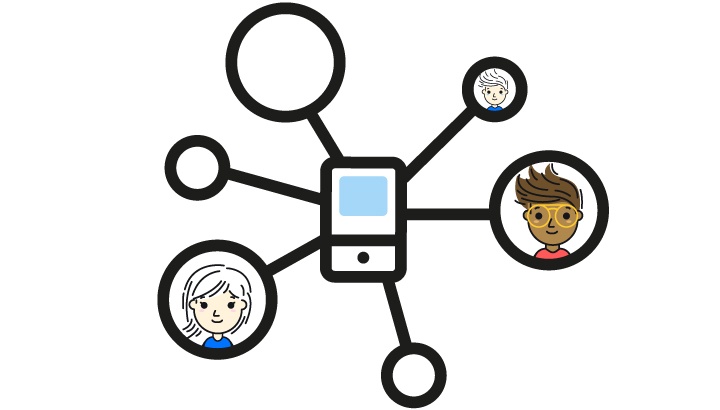 You absolutely don't want to lose your company culture and values when you scale. Make sure to follow these five tips from Sprout Social's Jim Conti who grew the company from 55 employees to over 400 by creating new teams and new processes. When you start adding more employees to your team, remember to:
Make sure your foundation is strong.
You need to have built a culture where everyone can come and find a place they can fit into. Help your employees find a way to champion what they value as #1 in your enviornment. Maybe that's letting Kirsten pass out "everyday acheivement awards" or encouraging Sally to hold a back to school office supplies drive.


Listen.
Really listen to what people are saying about your company externally as well as internally. Read Glassdoor, Yelp, and Indeed reviews. Schedule annual internal surveys allowing team members to give feedback anonymously.


Then act.
Actually take those above suggestions and translate them into real life. Do the things people gave you feedback on. Respond to all reviews positive or negative, especially online.


Be inclusive.
"Culture is a foundation on which to stand, not a box in which to fit," Conti reminds us. Ask yourself: can everyone access your culture? Can everyone feel it? It shouldn't be restrictive.


Retell and rethink.
Think about your culture critically and make sure it's championing everything you want your brand/company to stand for.
All these things will help you keep the core of your culture as you grow. Don't expect it to happen overnight, though. "Growth is a marathon, not a sprint," says Director of Talent for Narrative Science Katie Grinberg. "Be nice to yourself and set realistic goals," she told the Talent10X audience in her "Hypergrowth HR" talk.
You're going to have to spend money too, she says.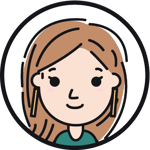 For tech companies, 60–80% of your operating expenses are directly related to your people. People are the ones building your products and selling your products so you need to make sure they are happy and engaged from a business perspective.
Prioritize your people by having buy in from the c-suite, understand what your employees need to do their job, and focus on learning, growth, and development. Having a discretionary budget for hard skills learning, lunch and learns, and tickets to low cost events in your community can go a long way, Grinberg suggests.
You, too, can have happy, engaged employees no matter what the workforce market looks like.
The Bottom Line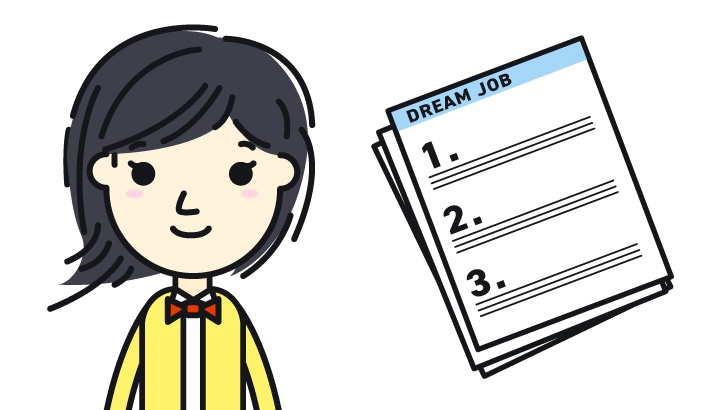 A candidate-driven market is great for job seekers, but it doesn't have to be bad for employers. Focus on valuing your company's current team and don't be afraid to ask for help when it comes to filling open positions. A staffing agency can go a long way to help cut down hiring times and fill vacancies faster, freeing you up to focus on your current team.
Don't hesitate to reach out to Artisan's account management team today. They'd be happy to answer your questions or help you hire talent.