Your portfolio is a snapshot of you. For creative professionals, an online digital portfolio is more than a graphic representation of a resume; it is a brand image that can mean the difference between landing a creative gig or working as a waiter in the local IHOP.
2020 should be the year of your portfolio, and we have some great tips for creating samples of your work that will wow employers.
Should you have a physical copy for in-person interviews? Are there free sites still out there to showcase your work? What trends are hot for portfolios this year? If it's time to give your portfolio a good scrubbing or if you're creating the first showcase of your work, Artisan Talent, the staffing firm for creative teams, has answers.
Top Tips for Your Creative Portfolio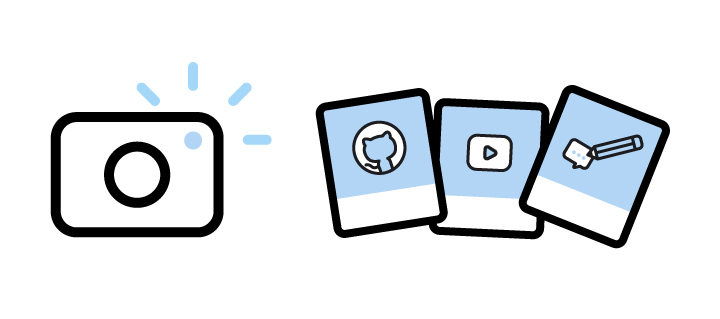 A creative portfolio organizes your work into professional career snapshots. If you're an Application Developer, you may have a GitHub repository. A Copywriter may assemble links on a personal website to the best blogs they've written. If you're an Animation Specialist, you may have a showreel.
Think of a creative portfolio as a graphic resume, a show and tell of your best work. The best creative portfolios shouldn't be scrapbooks of separate pieces, but instead cohesive visual representations of your story.
If you haven't built a creative portfolio yet, it can be hard to figure out where to start. Here are some ideas:
First, make sure you're using the right platform. We've broken them down for you here in our guide to the best portfolio-building sites.
Select your target audience. Think about your experience from their perspective. How will your work help their business? If you're targeting a specific employer or creative field, do some research to determine what might appeal to that audience.
Select only your strongest pieces. Be discerning. Writers should select their top five to 10 articles. If you're a Writer in a specific niche, segment the articles by category such as travel writing, healthcare, or technology. Videographers should keep showreels to no more than three minutes.
Showcase the work you'd like to land. If you've been in your profession for a while, only highlight pieces that are relevant to the job you're trying to land. Focus on quality rather than quantity, especially if you've been in the field for a while.
Mix it up by including more than one form of design in the portfolio, if you can. There should be a cohesive flow, but if you have skills in product illustration or website or app design, by all means, strut your stuff.
Keep it simple, clean, and neat. Hiring Managers and agency professionals may have only a few minutes to review your work. You have one chance to impress, so aim for the best visual representation of your style and philosophy.
Package the work professionally. There are many ways to show your skills, but give some thought to how the portfolio will look and what it will say to the reviewer. During the application process, you may feel like you're stuck with a digital format. But it's okay to be creative in how you share your work. For example, if you're a Consumer Packaged Goods Marketer, bring in samples of products you've designed during the interview process. Magazine Designer? Your portfolio can include a slick, printed piece that looks like an edition of a new magazine. Package the work in a way that will get you noticed.
Go high resolution and consider the screen size for every piece. A graphic that displays well on a laptop may lose clarity on a big screen. Use high-quality professional photos of your work and feel free to rotate pieces to keep your portfolio fresh.
Proof your portfolio. A website typo can be embarrassing. It's easy to make a mistake; you've looked at this content for weeks. Try to get a second opinion or a fresh set of eyes to make sure your portfolio displays well and speaks to your attention to detail.
Start and end with your strongest pieces. When assembling your portfolio, look at all of your work and lead with the best piece. If you don't, the reviewer may not make it past the first example. Hook the reviewer right away and then end on the strongest note to leave an even more lasting impression (this applies to individual reels as well as entire portfolios).
Include details. How big was the project? What did you accomplish? Did you work in a team? What specific part of the project did you work on? Who was the client? What did you learn? Context is key to any portfolio. You don't want to run the risk of taking credit for someone else's work, so concisely describe your project contributions.
Include case studies and recommendations. Ask your clients to serve as references and highlight them in the portfolio to help sell your work.
Don't forget your contact information. (We've seen this happen.) Also, include what position you're applying for if you're sending out a link to your portfolio to a potential employer.
Personalize the experience. Yes, you should personalize every pitch and adjust your portfolio to fit the job you're targeting.
Once you've decided what you want to include, consider where you'll house your portfolio. Many creative professionals still use free portfolio sites. The pros and cons of free sites are defined by the type of creative work you do. For example, if you are a Website Designer, you may not want to use a canned portfolio site but instead design your own from scratch.
We find these (mostly) free options the best online portfolio sites, especially for UX/UI or Graphics Designers and Illustrators:
While Adobe, Behance, Coroflot, and Dribble are good sites for visual fields, what about options for wordsmiths of the creative world, namely Copywriters and Editors?
Here are some good free sites that display written work well:
JournoPortfolio gives you a custom domain on a customizable, responsive site with multiple pages. You can upload media such as video or PDFs or you can just provide a link. There's also space to post personal blogs so you don't have to manage more than one site.
Clippings.me is designed for the journalists in the crowd. You can share as many clips as you want and add some personal details to the individual pieces. The site has a journalism directory to browse for potential interview sources and allows you to post PDFs or even podcasts.
Muck Rack is both free and easy to use. Also for journalists, the site automatically links to your published articles as they come out. Another feature allows you to segment topics by the beats you cover. PR professionals often use this site to pitch stories, so having a Muck Rack profile could help cut back on pitches that don't fit your interests.
Although all of these sites are mobile responsive, make sure you view your final product on a number of different screen sizes before you launch, just to be safe.

You may want to go beyond the standard free portfolio site and design a from-scratch webpage as an example of your skill. Front End Developers are good at this; they can write all that creative code behind custom websites to showcase their work. Look to these professionals for ways to break new ground for portfolio sites this year.
Now that we've settled the question about digital portfolios, another one remains: Should you also have a physical or hard copy of your portfolio The answer is yes, particularly for Graphic Designers and other visual fields. The tips for a physical portfolio are the same as for a digital one, but the layout here can demonstrate a level of creativity not on display in a digital file.
Portfolio Trends to Emulate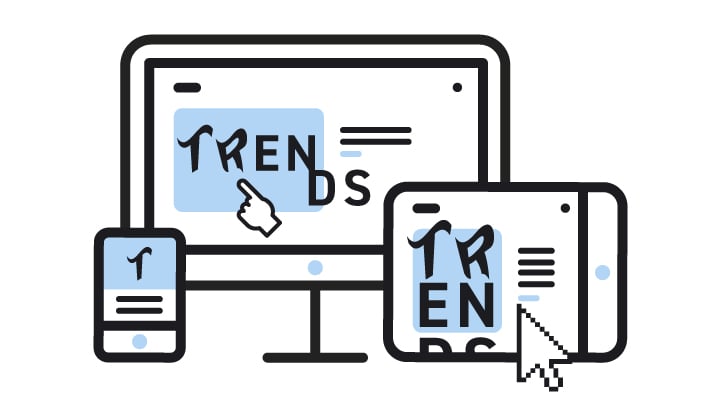 Creative portfolios have been around for years, and they continue to evolve. Technology is as much a driver of these changes as the creativity of the person behind the portfolio. What trends are hot for creative portfolios this year?
Creative Blog offers us some cool new trends in portfolio design. While they reiterate that the fundamentals of portfolio design remain the same (select your strongest pieces, go high-res, and proof the details), there are some new ideas that may get your creative juices flowing if you want to go beyond the free template portfolio.
For example:
Some of the other from-scratch website design trends for portfolios highlighted by Creative Blog include:
Rolling text similar to what you see on a 24-hour news channel. This is eye-catching and interesting. You can use the scrolling text to highlight your skills by embedding clickable links to specific projects, or you can use it as an advertisement: "Graphic Designer seeking new clients in Chicago."
Image transition tricks that bring static images to life. Subliminal messages, weird distortions, or other interesting techniques create interest in a flat 2-D graphic.
Massive font sizes are in, along with monochrome colors that stand out for their starkness and ability to be read across the room.
Now that you know some of the best practices for and best places to put your portfolio, you may think all you have to do is get cracking on the project. But there's more to it than that. If you're creating (or redeploying) a website in 2020, keep in mind that the competition for new clients is intense. That means creating your portfolio is the first step in your efforts to get your work seen. Here are some tips for stepping up your game to get more gigs.
Stepping Up Your Creative Hustle—Finding Creative Jobs
Just putting your work out there today isn't enough, particularly if you're just getting started in your creative field. Networking is crucially important to beating out your competition for the best-paying and most interesting jobs. Do these four things once your portfolio is complete:
Create a strong online presence by leveraging social media sites like Instagram and LinkedIn to reach potential employers.
Engage with your local community, share your story, make friends, and influence people (to offer you a job). Go to business-themed meetups for the industries you're targeting. Most of these are free. You can also volunteer at these events to get to know the people in your community. Or attend creative events like art gallery openings or fundraisers.
Talk to Artisan Talent. Our creative staffing teams have been building relationships with the employers you're targeting for decades. Send us your portfolio for a free consultation today, or check out our available jobs at the link below.


Looking for more portfolio inspiration? Check out our recent blogs: