The elusive creative unicorn, with its sweet and salty pairing of design chops and copy smithery, or development skills and user experience design, is the hiring manager's holy grail. Unfortunately, creative unicorns are nearly as rare as their fabled counterparts. Rather than stressing out about finding a mythical creature, try nurturing a solid candidate into a great one with a flexible and considered hiring strategy.
Be Clear About What You're Looking for...
Most people can handle different modes of working, but it's good to prioritize what's essential versus what's nice to have. "Finding a 'one-size-fits-all' candidate often becomes an exercise in futility for any search firm or company," says Debra Wells, one of Artisan's Chicago-based Account Managers. Take a look at your current team and consider how you can use your existing talent to shore up any deficiencies in a potential candidate. If you already have a great front-end developer on your roster, is it essential for your user experience hire to have HTML/CSS skills?
...But Don't Be Too Specific
Rather than looking for skills in a particular piece of software, like Sketch or Adobe Illustrator, articulate the general skill you're looking for, like user experience design. A competent creative will be able to learn the ins-and-outs of a given piece of software within a week or two. In any case, software is increasingly format-agnostic, so a creative might be able to stick with their preferred tool and still deliver the results you're looking for—without switching up their process.
Creatives Have Limits
When your team is small, having a creative who can wear many hats without breaking a sweat is a good thing. But as you grow, specialization gives you an opportunity to find people who truly excel in key areas. Asking your magical marketing analyst / graphic designer to crunch big data and then wrangle it into an aesthetically-pleasing data visualization graphic for a presentation isn't always the best use of their time. Sometimes a project can be done faster, better, and for less money with a few trusted freelancers than one expensive unicorn.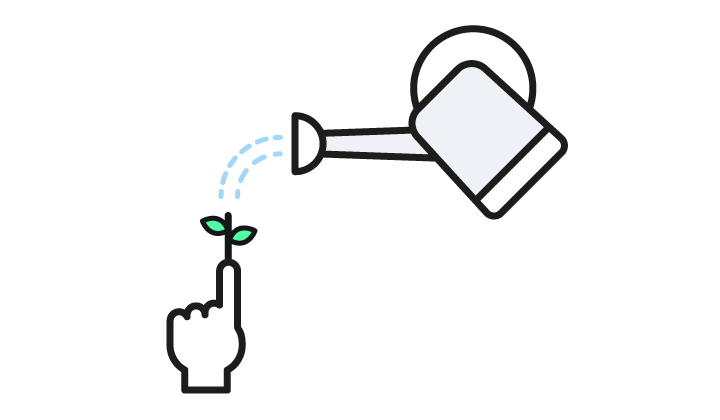 Turn a Stallion into a Unicorn
"Find a horse who just needs to grow a horn in order to become that perfect unicorn candidate," says Lauren Friesen, a Senior Talent Representative from Chicago. Sometimes it's better to find a candidate with great skills in one specialty and then give them an opportunity to develop the secondary skills you're looking for. Be clear about this during the hiring process, as not every candidate will be interested in developing skills in new verticals. Sites like Lynda.com are an inexpensive way to offer tutorials on hundreds of relevant topics so your employees can grow a sparkly horn of new skills.
For example, if you were reaching out to a prospective candidate:
"We think your branding design work is fantastic and we'd love to hire you to help out with our product launch. Would you also be open to developing social media content? We'd be happy to cover the cost of a course on social media marketing if you want to develop your skills in that area."
Don't Give Up!
While it might not be easy to find the perfect hybrid creative and still stay within your budget, great candidates are out there, and Artisan can help you find them. We work with highly vetted talent to place digital, creative and marketing workers in a variety of full- and part-time positions. Talk to our team to find the right unicorn candidate today!