With July 4th looming, we thought it would be a good idea to celebrate the independence of our remote workforce.
It's as clear as the crack on the Liberty Bell that remote workers are the new normal, with about 50% of the U.S. workforce today producing from some location other than a traditional office. Most believe this isn't a passing fad because both workers and employers benefit from having remote workplace options, but this relatively new model requires some attitudinal and process shifts in order to manage these teams.

This article will look at how employers and employees can make the most of their remote teams without being held back by common management mistakes.

Remote Worker Phenomenon


Remote work didn't start with the internet, although this is a common misperception. We Work Remotely points out that before the Industrial Revolution, most Americans worked from home, operating small shops to share their goods. The Industrial Revolution put these workers into large factories until after World War 2, when corporate HQs and larger office spaces with cubicles became more common. The economic expansion driven by the war brought technological advancements that eventually led us to personal computers and, in the 80s, the World Wide Web. That led to today's new normal, with public and private Wi-Fi allowing us to work from anywhere.
Full-time remote work is now expanding into a global phenomenon. The World Economic Forum says that 50% of the global workforce that currently works in a partially remote role would like to increase that work to full-time. In the U.S., Gallup's polling numbers show our remote workforces increasing each year since 2012. These numbers stretch across demographics to include workers over the age of 64. Pew says that this is the first time in our history that workers stay employed past traditional retirement ages. Polling numbers say we are working longer than ever in our nation's history. But older workers want the flexibility of remote work, too, along with millennials and just about every other age bracket.
What is it about remote work that has made it so popular with both employees and employers?
Benefits of Remote Work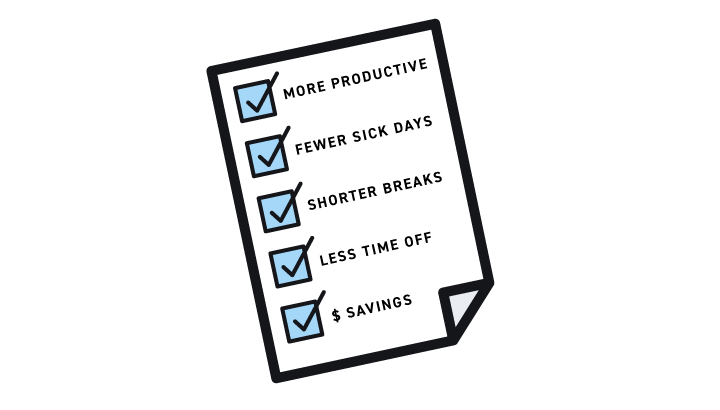 A two-year Stanford study showed remote workers managed a productivity boost each week equivalent to a full day's work. That's because those employees gained commute time and found it much easier to concentrate at home. The study also found:
Employees took fewer sick days
Employees took shorter breaks
Employees took less time off
The employer saved nearly $2,000 per employee in rent and other overhead costs. On top of all that, remote work the positive environmental impact of cutting carbon emissions from commuter traffic.
We Work Remotely tracks the positive and negative impact of remote workers. They've found that working remotely offers far more benefits than negatives, including:
Employees spending up to 80% of their time remote for three or four days every week report higher engagement than their on-site colleagues
Almost half of American companies use freelancers in remote roles
Remote workers complete an average of 13.5% more calls than office staff when their job requires it
90% of remote workers plan on sticking to this work model for the rest of their career
The positives of remote work have been strongly illustrated, both by the Stanford study, and also by the millions of employees practicing flexible work arrangements. While employment models allowing remote work may be relatively new, Inc. magazine highly recommends them, stating, "It's time for working from home to formally find a home in your company's portfolio of engagement tools." Forbes agrees, saying societal trends from millennials and Gen Z will also dictate an increasing emphasis on the necessity of remote work.
Managing a remote workforce is different, of course, from maintaining an in-house team. What are some of the challenges managers face and how should they adapt their style to the new remote normal?
Tips for Managing Remote Teams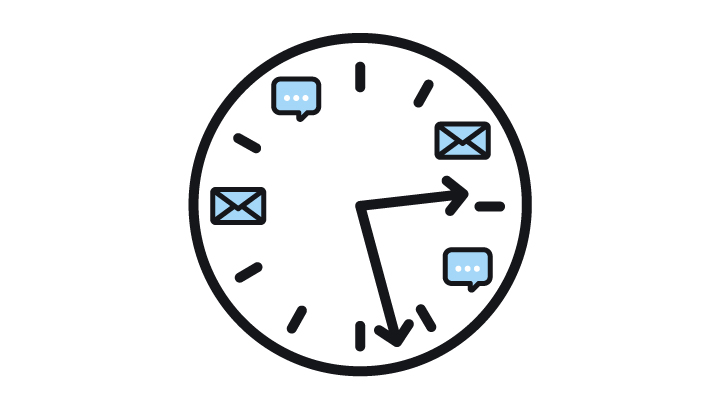 For leaders that have never managed a remote team, the chances are high that you will soon. Managing employees from afar is a different process, requiring a few special adjustments to keep teams working effectively together. Here are some dos and don'ts for managing remote workers:
Do organize your projects: Your projects should be efficiently organized to fully capitalize on remote teams. It may be challenging, at first, to define the work clearly with deadlines and accountability metrics. Try to make sure that your requests always have clear due dates. One thing to keep in mind is that remote workers may not work the traditional nine-to-five. This doesn't mean they aren't productive, it just means they're using the flexibility of their remote position to work when they are most productive. If you need the remote worker to be available at a certain time, communicate what you need. Don't assume that if you can't reach the remote worker, they're blowing you off. Measure their work by the output, not by the punching of a time clock.
Do communicate methodically: Remote workers are more productive, in part, because drop-in visitors don't constantly interrupt them. Try organizing your communication with the remote worker in regular blocks so you don't inadvertently create the same disruptive environment that slows everyone down in the office. Try not to communicate with the worker after hours, which puts more pressure on the remote employee to respond.
Do use technology properly: Don't use your company's instant messaging platform to try to tie the remote worker to your team. You can use a variety of apps to organize projects into manageable tasks that everyone can see no matter where they are. Don't be frustrated when the remote worker doesn't respond immediately if you're trying to reach them by email or IM. Sometimes our assumption is that the employee is taking a nap or is otherwise distracted from work. Keep in mind that your in-house workers may be in meetings and unable to respond quickly, too.
Don't micromanage: Remote workers are naturally more independent than their office coworkers. They're more likely to troubleshoot and take action instead of waiting for instructions. If a supervisor is overly controlling and wants to know how the remote worker spends every second of the day, they not only demoralize the remote worker but they also defeat the purpose of remote work.
Don't forget about bonding and team camaraderie: One of the few drawbacks of having remote workers, according to the Stanford study, is that remote workers can feel isolated. Other studies suggest that the happiest remote employees are the ones that come into the office once a week. You can also have meetings in the office with the entire team. When you do, you'll further the team mentality and camaraderie. Bringing remote teams together occasionally boosts the entire company and can make everyone better collaborators even after they disperse. Also, make sure you don't forget about the remote worker when your team is organizing a social event. Make arrangements for your remote workers to receive the same training as everyone else in the office. All of these efforts will make sure the remote worker really is part of the team.
These are solid tips to handle the different management challenges that come with a remote workforce, but how can managers work to improve these teams when they may be miles away?
Improving Your Remote Teams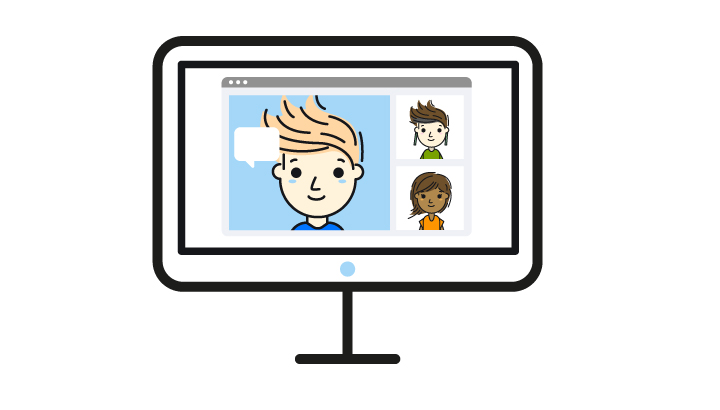 Managing a remote team successfully requires strong communication. If you don't schedule regular check-ins, set up task milestones, and give these employees the technology tools they need, you're going to struggle.
The people dynamics, the skills you look for in your search for employees, and the way managers push for project improvement are all different with remote teams than they are with in-house teams. Improving collaboration between internal and external stakeholders and the throughput on the project requires managers to follow a few rules to get the most out of their teams. For example:
Communicate carefully, especially if you're trying to have a crucial conversation with a remote employee. It's easy to send complaints or concerns via Slack or email. Our advice is don't do it. Instead, pick up the phone. Remote employees miss the nuances of tone, facial expression, and body language in written communication. It is incredibly easy to take someone the wrong way in an email, no matter how clearly it is written. Use instant message or the corporate intranet to share laughs, remind people of project or task milestones, or communicate day-to-day needs. Use these tools for efficiency or as a virtual water cooler, but don't use them for corrective action.
Use video to its full advantage with remote employees. We know people are sometimes uncomfortable on camera, but even the most reticent employee can benefit from seeing the smiling faces of their team periodically. It can help build team camaraderie and reduce the loneliness that remote employees can feel. Once you schedule video chats as part of the normal workweek, you'll find that employees grow comfortable with this practice.
Get into a routine with remote employees to help them stay organized. Getting on a regular schedule of team and individual meetings is incredibly important to the new remote worker struggling to set up systems and establish the internal discipline that it takes to work off-site. Keep in mind that these employees may need the structure of established touch-base calls along with concrete deadlines to keep them focused.
Build rapport with remote employees in the same way that you would on-site teams. For managers and coworkers, this process builds trust in the remote worker. It's something that just naturally happens in an office setting, but with a remote worker, it's easier to just focus on the task at hand instead of getting to know them. Sure, if there's a big deadline looming, you'll want to skip the small talk, but generally, bond and rapport between management and team members is an important part of improving the overall effort.
Don't cancel your one-on-one meetings with team members. This is a particularly important rule for managers. Nothing builds resentment faster than canceling these meetings. Remote employees routinely feel left out if you don't make an effort to include them. One-on-ones with a manager bring the remote employee back into the fold and make them feel like they matter. These important meetings are personalized to the employee and are key to engagement, especially for remote workers.
Ask for help from your entire team. Managers often feel like they are supposed to have all of the answers all the time. When working to improve the overall output on a project, what would happen if the manager asked the team if they had the right tools to do the job? Their advice on what's working and what could be improved upon will likely be different from what an in-house worker might say. Allowing employees the space to discuss how to improve processes will affect the overall project output.
Remote team management requires an adjustment in style and the tools used to bring teams together. Goal setting and communication become even more important. Remote teams need to stay focused on clear deliverables within a results-oriented project framework. Managers must shoot for clearer communication and more measurable goals, while also building camaraderie between team members no matter where they are located.
Artisan Talent helps employers find the right talent for their projects. Whether you're looking for an experienced digital, creative, or marketing talent to work in-house or remotely, we have the talent you're seeking. Contact us today to find out more.