Have a creative on your holiday shopping list? Here are some unique Christmas gifts for your creatives. Your friendly Designer/Coder/Copywriter/Marketer buddy is sure to love one of these seven ideas.
1. Presentation Survival Kit

Know someone who hates giving presentations? Or always finds themselves giving Ted Talks? Steal this idea from Moo.com and create a presentation survival kit! This kit is filled with a laser pointer, snazzy bowties, deodorant, and more - all ready to get you ready to face the audience.
Phoenix Creative Studio, a small Montreal-based ad agency, originally sent these Survival Kits to large advertising agencies as a way to promote their services. "We wanted a clever way to approach big agencies to show them that, if they have a lot of work, we can be there to give them a hand," says agency president Fouad Mallouk.
2. AIGA Membership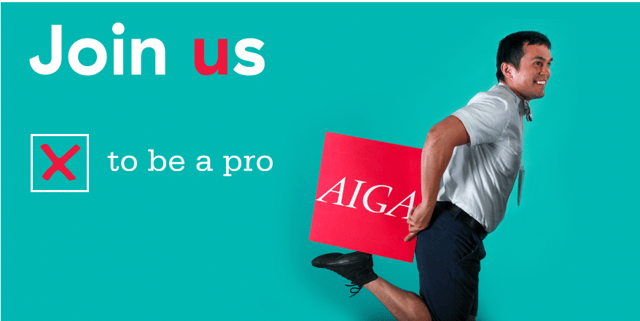 Know a budding Designer who is looking for potential employment connections or a seasoned pro wanting to network? Gift them a membership to their local AIGA Chapter. Membership perks include discounts on events, subscriptions to Behance, and tax deductions.
As the largest professional association of designers in the world, AIGA is committed to advancing the value and impact of design, both locally and globally, and prides itself on inspiring and supporting Designers in the community.
3. The Panda Planner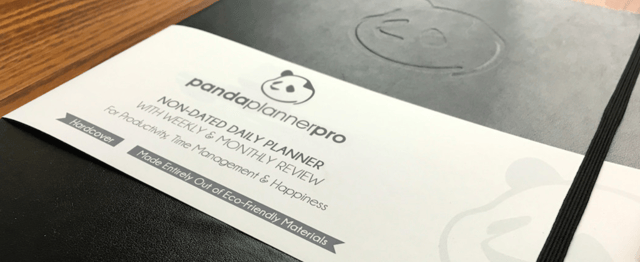 Help your friends get organized with a planner geared toward productivity. The Panda Planner is "an organizational system based on principles from positive psychology and new research. It's engineered to make you happier." Bonus? It's eco-friendly and dateless, so you can start your year on any day.
4. Code A Mission Toy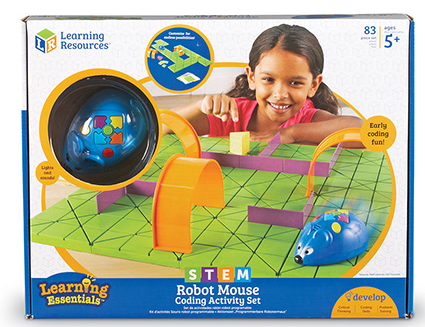 For the kid in your life or kid at heart, Learning Reources' "Code & Go Robot Mouse Activity Set" helps you develop coding skills. Build your maze, and then use the coding cards to create a step-by-step path for Colby, the Programmable Robot Mouse.
5. Cards Against Humanity Design Pack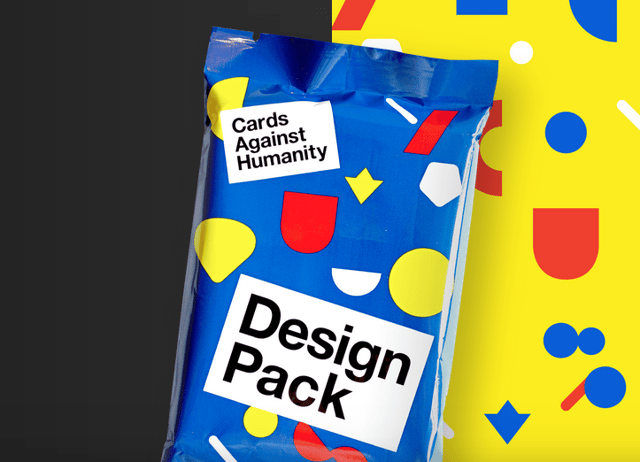 Gift the gift of the popular Cards Against Humanity complete with a design themed expansion pack. Created in part with our friends at the Chicago Design Museum, the Design Pack contains 30 crazy white cards illustrated by some of the world's best Graphic Designers, including Milton Glaser (I <3 NY), Susan Kare (the Apple Macintosh), Erik Spiekermann (MetaDesign), and legendary printmakers like Jay Ryan, Yann Legendre, Olly Moss, Mike Mitchell, and Sonnenzimmer.
And at only $10, it's the perfect stocking stuffer or white elephant gift.
6. Smart Sticky Notes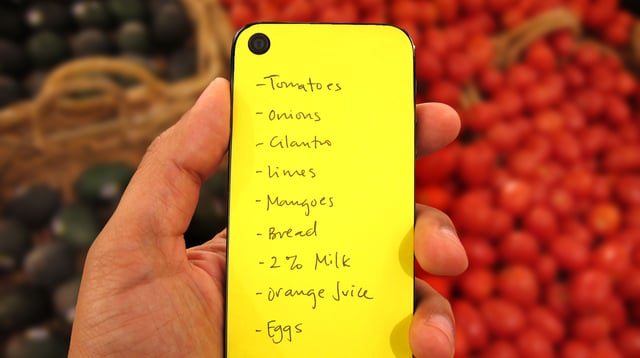 Speaking of stocking stuffers, almost any creative will be sure to love these phone sized stickey notes: Paperback Notes from iLoveHandles.com. Many UX Researchers and Copywriters will agree with their description that "it's still easier to jot something down on a sticky note, and more satisfying to cross off an item with real ink." At only $7.95, you can by one for you and one for your friend.
7. Moleskin Smart Notebook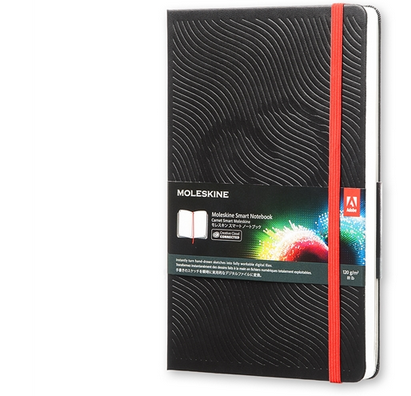 For those that need to take notes AND use the computer, a
Moleskine Smart Notebook creates vector SVG files. The app uses the special page markings to help process and optimize the image as a JPG file before converting it to an SVG file. With an Adobe Creative Cloud membership, they can easily sync artwork to the Creative Cloud and open them for refinement in Adobe Illustrator CC or Adobe Photoshop CC.
Bonus: Moleskine and Adobe are working together. With the purchase of any Adobe Smart Notebook receive 20% Off the Adobe Creative Cloud Photography Plan or 15% Off the Adobe Creative Cloud All Apps Plan.
🎄Happy Holiday Shopping! 🎄