Graphic designers. They may not be your first idea of an essential worker, but really... Businesses can't thrive without them.
Autodesk's Tom Wujec gave a TED Talk about how good graphic design clarifies complex ideas and makes us remember them. It takes training and talent to create designs that do this. In our digitally focused society, consumers are increasingly skimming web content in search of salient points before moving to the next thing. This means your corporate graphic imagery — those pictures that tell the world who you are — is more important than it's ever been. Don't believe me? Check out this article from HubSpot.
Think about the graphic images and areas with visual content that you use to drive business and set yourself apart from competitors:
Logo
Website
Video
Collateral materials
Storefront or business office
Over the years, I've worked with hundreds of companies at Artisan Talent that had tried creating their own unique brand identities but struggled because they received bad advice about the elements and process of graphic design. It's worth hiring a professional. While it's true that you can occasionally find a moonlighting college student capable of coming up with a design scheme, generally, you get exactly what you pay for. That site you got designed for $5 is giving you exactly that — $5 quality.
But what if you're still a young-ish company and aren't sure you need to expand your payroll? Should you hire a Graphic Designer? Here are a few ways to tell.
Signs You Need to Hire a Graphic Designer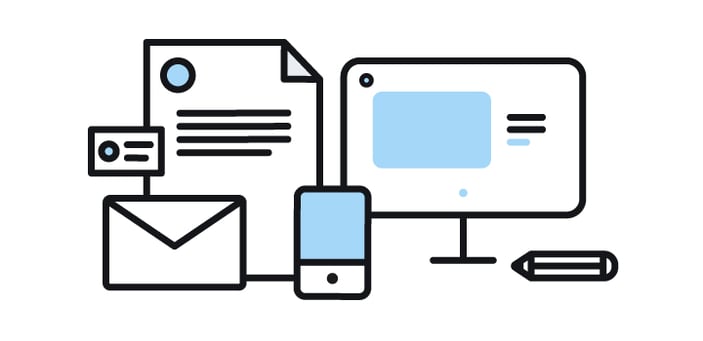 An Unprofessional Logo
A remarkable logo can condense your identity into one slick image, but a bad one can bore customers and embarrass your company. A poorly designed logo can even offend people if you inadvertently use design elements that have meanings other than the one you intended. A professional Graphic Designer can catch these things before they reach your audience.


Inconsistent Marketing Materials
Is there a completely different aesthetic on your web properties than your packaging and office decoration? If so, the message you want to convey and the one your audience receives may be completely different, too. A good Graphic Designer can help you build a coherent, cohesive, and consistent image for your company that covers everything from your website to your packaging and business cards.


Cheap-Looking Graphics
Graphics that looked fine several years ago can look horribly out of date today. Cheap graphics tell your audience that your brand is cheap. In a recent Harvard Business Review article, Dan Pallotta, President of Advertising for Humanity, explains that all aspects of business communication need to stand out from the crowd while also delivering the one specific message you want the public to remember. Original graphic design is a powerful tool that sets you apart.


A Homemade Look
Good Graphic Designers can help you produce a juicy, yet professional-looking, website. A professional Graphic Designer will also know how to use classic design elements in new formats (think mobile sites) to keep your brand and message fresh and out front. Plus, they're able to use the latest and greatest programs with ease — it's hard to admit but using tools like Microsoft Word to create graphic designs will save you money up front, but not in the long run (see the previous bullet point).
If any of the problems above plague your business, get a Graphic Designer STAT! Don't worry if you aren't ready to hire full-time — you have options. Whether freelance, contract, temp-to-perm, or full-time, you can find a designer to suit your needs and budget.
How to Hire a Graphic Designer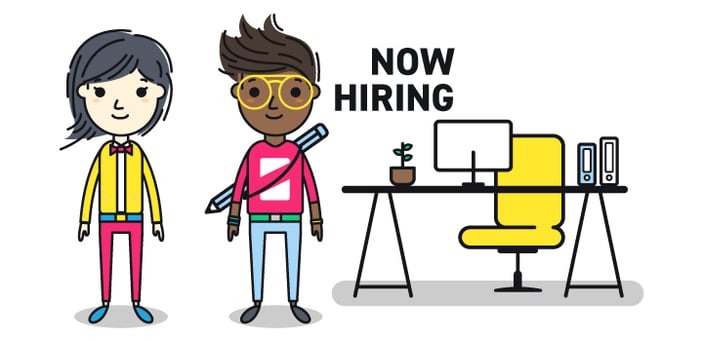 Have you decided to hire professional help? Congrats! Now, make sure you're hiring someone who is up to speed on trends in addition to being a good culture fit for your company. Just a decade ago, a Graphic Designer worked with paper, pens, and pencils. Some creatives still do, but the final product almost always ends up online so today's designers must have a firm handle on digital software design tools.
Here are three more big changes we've noticed in the design profession over the past couple of years:
Responsive designs: Creating designs that fit the screen sizes of the constantly changing world of digital devices is another big shift. Today, optimizing by device is as common as sending an email.


Editing on the iPhone: Following consumer trends toward the smartphone, some are using Snapseed and other phone apps to edit their work. Ten years ago, we had Photoshop, and image editing took days. Not anymore. Now, designers edit and send files from their phones.


Work from...anywhere: The work environment has changed…along with the ways we communicate design ideas. A decade ago, creative roles were typically in-house employees. The assets created were tangible, and they took a lot of time and attention to bring them to print. With the evolution of the gig economy and the digital tools that allow us to work from anywhere, both where and how graphic design gets done has changed. How graphic designers are paid has also changed — in 2019, freelancers will surpass 58 million, and by 2027, half of the American workforce will have at least one side hustle according to the Freelancer's Union.
If you're considering going the freelance route to add design help to your team, I recommend working with an experienced recruiter or staffing partner. We created this handy hiring freelancers guidebook to get you started: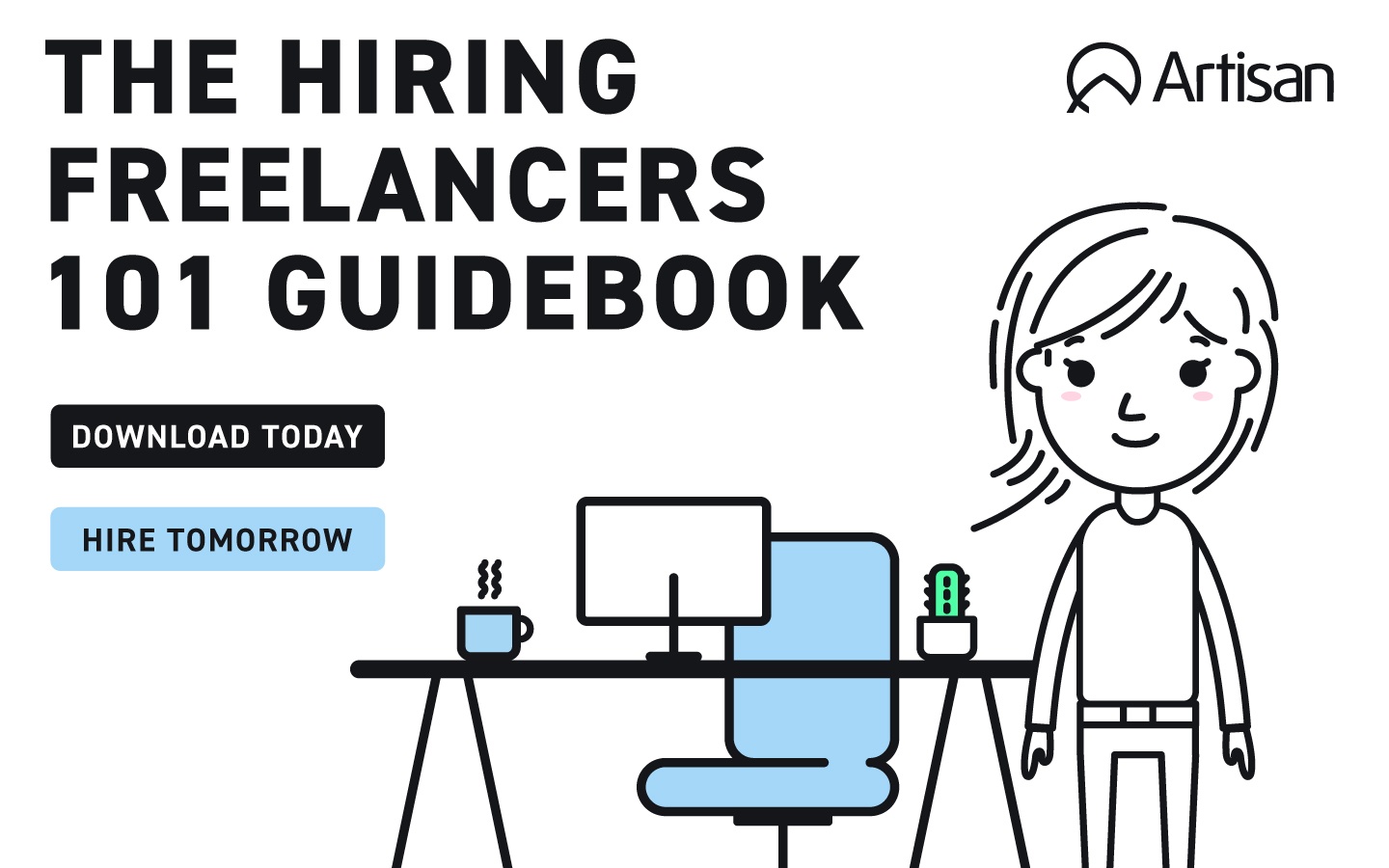 Your hiring partner will get some key info from you and then start presenting you with options.
Ready to review a designer's employee potential?
Start with the designer's portfolio. If they have a distinct style, does it fit your vision? Do they have other samples that showcase their diverse design abilities? Don't forget to check their social media profiles for even more portfolio-style pieces. Lots of Designers use Instagram to show off work as well.

Call their work references to find out:
How did they handle rejection of their idea or a redirection of their design process?
Did they need a lot of direction to get started?
Were they patient and effective communicators?
Did they meet deadlines?
Were you happy with their work overall?
If the Designer is remote and not near your office, their ability to communicate clearly via phone or email will be very important.
The journey to hiring your first Graphic Designer is an exciting one. Sit down with your favorite design magazines and start getting inspired to find your next employee. Finding the right person to identify and work on the visual identity of your business is important, so don't leave it to chance. It's worth hiring a professional.
If you need a Graphic Designer or another creative professional recommendation, contact us now for access to the finest design professionals on the market.

***Editor's Note: This post has been revamped from its original version and freshened up for accuracy, timeliness, and to help you get that job.