HR Managers are trying to survive the perfect storm. There's a steady influx of Baby Boomers reaching retirement and the talent pool is shrinking. There's intense competition for some of the most in-demand roles, like skilled technology or healthcare jobs. To top it off, a study by Willis Tower Watson shows one in three new hires will leave their job within two years. This increases the pressure on recruiters and ramps up hiring costs.
You've probably seen some of the statistics on employee turnover. We've culled the latest data to help you understand the true cost of losing workers and replacing them.

Average Cost of One Lost Employee: $15,000
An organization is nothing without people. This is true now more than ever.
From the employer perspective, the Work Institute's 2019 numbers on employee retention are ugly. More than one in three workers will quit their job this year. This trend is predicted to increase through 2023.
According to the study, the number of U.S. workers fleeing companies for greener pastures increased 8.3% from 2017 and 88% since 2010. As if HR Managers didn't have enough to worry about, the study from the Work Institute concluded, "If you allow this trend to continue, U.S. voluntary turnover will hit 35% by 2023, placing companies in continuous and enormous risk."
Employers are worried and they have a right to be: the study suggested that the average cost of losing one worker is $15,000. When that figure is generalized across the workforce, U.S. employers lose about $617 billion to employee turnover each year. Of those costs, $469 billion were controllable, "if employers aligned interventions with retention requirements."
The costs of employee turnover include indirect costs like the loss of institutional knowledge, the cost of finding the new hire, and the time it takes for the replacement worker to become fully productive.
Why Employee Turnover Matters to Your Business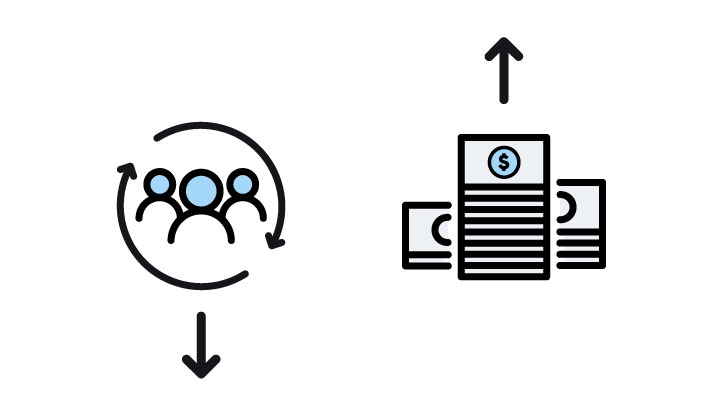 The Work Institute study suggests reducing staff turnover by 10% would save employers $47 billion. If preventable turnover reduced by 20%, the number would jump to $95 billion.
Josh Bersin quantified the total cost of losing an employee:
Advertising, recruiting, interviewing, and hiring the replacement
Onboarding and training the new employee
Lost productivity since it will take time for the new worker to reach full potential
Dropping engagement from other workers who are demoralized when someone leaves
Errors in customer service that affect your ability to retain clients
Training costs that were invested in the former employee and about to be applied to the replacement
Negative cultural impact
According to Chron, the longer a worker stays with an organization, the more productive they will become. Long-term workers know the systems, the cultural norms, and provide mentorship and training to other team members. Losing those resources has a big impact.
An article in HuffPost says employers can do the math themselves. It would look like this:
(Hiring + Onboarding + Development + Time It Takes to Hire)
x (Number of Employees x Annual Turnover Percentage)
= Your Annual Turnover Cost
According to the Work Institute study, job jumping and turnover have a circular effect on employers and the communities they reside in. For example, when teachers leave their jobs, communities raise taxes. Employers compensate for added expenses by raising product prices. But if employers recognize these costs, what are they doing about it?
Why Employees Leave
Combating your business's revolving door requires your company to understand why the turnover is occurring and then proactively work to prevent it. Employers can decrease turnover when they work to improve their relationships with employees. The first step is understanding why employees leave in the first place.
The Work Institute study identified why employees leave and noted that almost 77% of the turnover was preventable. They found that employees leave for the following preventable reasons:
A lack of career development including no advancement or promotion opportunities.
No work-life balance: A lack of schedule flexibility, overwork, burnout, and even a long commute can all lead to employee frustration.
Poor behavior by a manager or managers including unprofessionalism, no communication, a lack of support, and unfairness.
Compensation and benefits: Employees often leave for better pay, but even the percentage of workers taking jobs with better benefits is trending upwards.
Well-being includes the employee's perception that the employer doesn't take care of them or their families. The study indicated that 35% of those leaving cited chronic work stress as the reason.
Characteristics of the job itself, which could include the workload or access to resources.
Work environment, including an overly toxic or hostile culture or workplace safety issues.
HR Dive blames millennials, who are less likely to concern themselves with job stability over other reasons to stick around. They suggest some of the reasons employees job hop is:
Better income
Greater recognition
More opportunities for advancement
Unclear expectations from their current employer
However, the Work Institute study found that turnover can be lessened by offering more opportunities for employee career advancement. This is true across generations:
One in 10 baby boomers left their jobs for due to a lack of upward mobility
Two in 10 from the Gen X population also left for career development
Three in 10 millennials would jump ship for opportunities to develop their careers
Employees are more likely to leave in the first 90 days of a job for better career opportunities and development, along with job characteristics and work-life balance. The study found 43% of new employees quit within their first year on a new job. The numbers look like this:
22% of employees leave in their first 30 days
11% between 31 and 69 days
10% between 70 and 90 days
23% between 91 and 180 days
18% between 181 and 270 days
16% between 271 and 365 days
This is a clear signal that employers need to improve career advancement opportunities, work-life balance, and manager supervision to retain valuable employees.
What Are We Doing Wrong?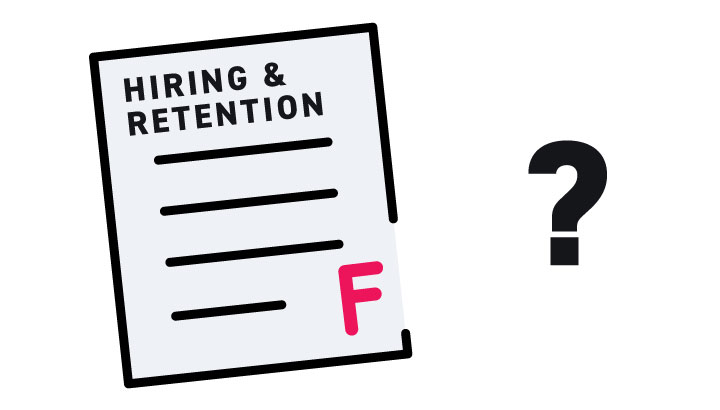 The numbers seem to indicate that there's a substantial amount of turnover early in the tenure of many new hires. Employers should ask themselves why there is a disconnect between hiring and retention:
Are employers so desperate to find workers that they're not screening candidates properly?
If companies are working with third-party recruiting firms, are they failing to communicate the characteristics they want in a new hire?
Are employers failing to communicate the job responsibilities and culture that the new employee might be stepping into?
It's not just the front-end mistakes in the hiring process that are sabotaging the employer bottom line. Employers are also failing to retain employees past hire. Business Insider says, "Employees want managers to help grow their careers—and if bosses don't step up, they leave." The Harvard Business Review studied why employees leave their jobs and had this to say:
"The decision to exit was because of the work. They left when their job wasn't enjoyable, their strengths weren't being used, and they weren't growing their careers."
The article recommended that managers focus on three key areas to improve on-the-job experiences of their employees in order to retain them:
Let employees work on things they enjoy
Help employees play to their strengths
Create an employment path that allows employees to support their personal and career priorities
Managers can play an important role in creating jobs that engage workers. When was the last time your management team asked their employees if they like the work they're doing? Managers should know which responsibilities their employees like or dislike well before the exit interview. Creating a 90-day or six-month review is an important way for managers to keep their fingers on the pulse of the workforce and ensure employees stay engaged and motivated.
Employee retention is the new strategic imperative. Not only is it the right thing to do, it's also going to improve the corporate bottom line significantly. Why is it that so many employers aren't paying attention to this? Are we simply not asking the right questions?
The Exit Interview: Identifying Why Employees Leave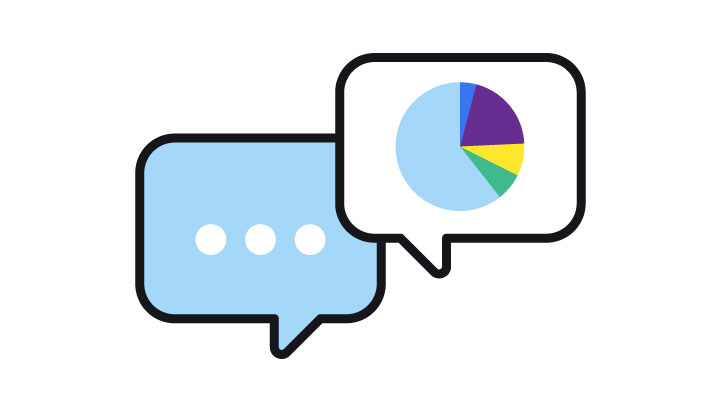 Identifying why employees leave is a vital first step toward improving retention. The Harvard Business Review points out:
"Research has shown that high turnover predicts low performance and that an organization with turnover lower than its competitors can be at a considerable advantage—particularly if it retains its top performers."
Companies can change their culture and improve retention by working backward from the feedback employees give when they quit. That feedback can be gathered in an exit interview.
The basic goal of an exit interview is to seek honest feedback from workers before they go somewhere else. But instead of just feeling beat up about why the relationship failed, HR teams should seek to turn this feedback into actionable insight that the company can use to improve the worker experience.
According to the Harvard Business Review, the exit interview should seek honest feedback from employees in the following areas:
Human resources issues that go beyond the basics of pay and benefits. Is your HR team providing employees with the resources they need to advance their careers?
Issues related to the work the employee did, including job design, culture, and overall work conditions. Improving the conditions of workers on the ground should be of obvious importance.
Leadership styles and effectiveness can help companies improve the skills of managers and reduce toxic work environments.
Competitor intel can be gathered, such as where the employee is going next. What is the role? Does the pay structure enable the person's ability to advance toward their career goals?
Gain ideas for organizational improvements such as business strategy, streamlining production, and improving workflows and systems.
The exit interview can even be used to strengthen the bond between your organization and the people leaving. If the worker departs respectfully with no hard feelings, use these interviews to maintain relationships and business alliances with the former employee.
The exit interview allows employers to correct their course for future employees. It's a way to turn the negative of an employee resignation into a positive.
What Matters to Employees Today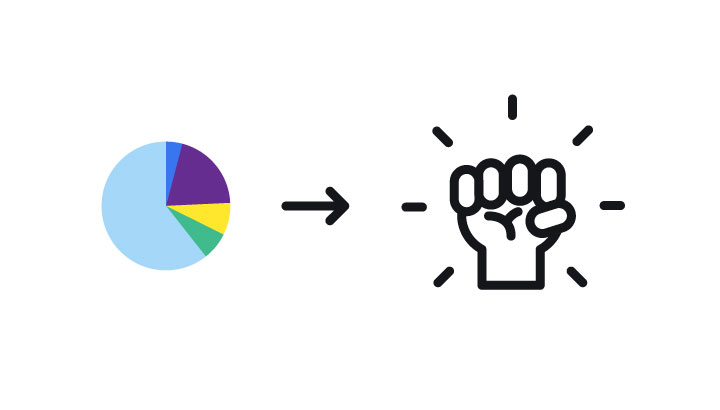 Exit interviews aren't worth the paper (or computer) they're written on unless you do something with the data. This information should help you understand some of the basic things that matter for employees today. Employers should take a hard look at this feedback and ask themselves:
Are promotions happening because the individual exhibits the emotional intelligence to excel in their new roles?
Is the company attracting the right people for each job?
Are you building the kind of culture that benefits the organization?
Is the company providing the support that workers and managers need to excel?
Does the organization offer career advancement opportunities that will keep the right people in the right seats for the long term?
Is the work environment safe? Is the environment diverse and inclusive?
Is the company doing work that employees can be proud of?
Compensation and benefits still matter to potential employees, but today's worker requirements go beyond these traditional characteristics to embrace the value of the work we're doing. Cultural and more human-centric aspects of work are top reasons employees either leave or stay long-term.
Turnover Is Natural But Costly
People are going to leave your organization. HR Managers must work to ensure that turnover is more of a trickle and never a flood. They also must strive to keep a full pipeline of available talent that fit their needs. That's where Artisan Talent can help. Our job is to network and build relationships so that we can provide our clients with a steady flow of creative talent. We're standing by to help. All you have to do is make the call.