"I quit" are two of the most commonly uttered words in the history of the j-o-b. The reason is that the average amount of time a person spends in a job in the U.S. is 4.2 years. That may seem like a long time (especially for a person that hates their job), but actually, that number has dropped drastically—turns out the average job tenure for someone 55 to 65 years old is more than a decade, according to Wallet Hacks, while today, people generally don't stick with a job for that long.
CBS News Money Watch reported this summer that "Americans are quitting their jobs at a record rate, with the proportion of workers leaving their jobs reaching the highest level in over 17 years." These statistics came from the U.S. Labor Department that also confirmed there are way more open positions than there are people to fill them (i.e., a talent-driven market); for example, in April 2018, 3.4 million Americans quit their jobs, and in May, there were 6.64 million jobs available.
Why You Might Say, "I Quit," in the Near Future
There are lots of reasons to quit a job these days. Life situations can change, the cultural fit could be off, or maybe there's just room for advancement somewhere else. With the unemployment rate hovering around 4%, Recruiters are working to sweeten salary and benefits packages to entice skilled laborers away from their jobs. This is especially true in areas like computer programming that have candidate shortages.
There's been a lot of research on the reasons for the sort of mass exodus/job jumping happening in the U.S. Let's look at eight common reasons why people leave their jobs for greener pastures.
Why People Quit Their Jobs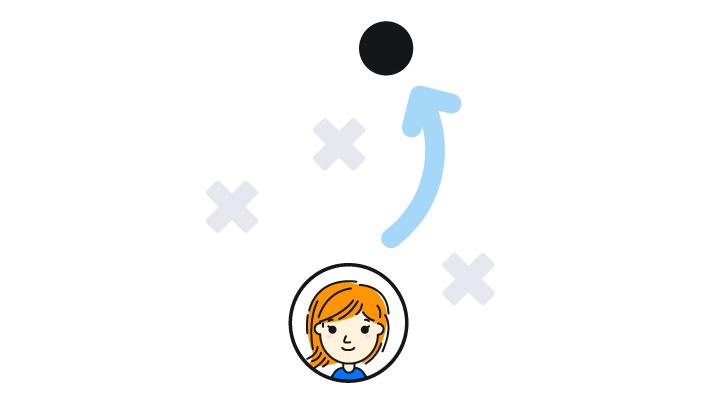 Reason #1: Just Because They Can
CBS News Money Watch blames the strong labor market for all the quitting going on. There's been strong job growth for the last few years, which has contributed to our labor shortfall. The Chief Economist at Moody's Analytics said, "If sustained, this problem is set to get much worse. These labor shortages will only intensify across all industries and company sizes."
Employees just have more choices now, which is a powerful motivator for employers to work harder to create positive and motivational work environments for their employees. If they don't, employees can take the power found in the low unemployment market and quit for greener pastures—just because they can.
Reason #2: The Grass Really Is Greener
CBS News Money Watch says that wages are still stagnant, despite record job-hopping and low unemployment, and an article from CBS News says, "The decision to quit and look for better paying or more satisfying employment can be rewarding, as employees tend to get their largest pay increases when they job hop."
The truth is, in this labor market, your employees are always at risk. That's part of the reason Amazon just upped their warehouse labor pool's hourly rate from minimum wage to $15. The Deloitte Millennial Survey 2018 found 51% of those polled rank pay rate as their top reason to take a job — and 43% of them would leave their current job for better pay.
If employers aren't paying attention to employee wages and keeping them at the high end of the curve, they run the risk of losing good people to greener pastures. Need help determining pay rate? Check out our salary guide.
Reason #3: Freelancing Is Rampant
When it comes to freelancing, it seems like everyone is doing it. Upwork and the Freelancers Union reported:
That more than 57 million Americans are freelancing either part-time or full-time
This growing workforce contributes more than $1.4 trillion to the economy each year
By 2027, the majority of the American workforce will freelance
More Americans are choosing freelance over the traditional job, citing increased flexibility as the number one reason for the choice. It should be noted that freelancing is undertaken as both a primary and secondary career. A new study says that 62% of Millennials plan on working a side job in addition to their full-time role in order to make additional money.

The Deloitte study called these trends the "Fourth Industrial Revolution," which is uniquely tied to the digital economy and automation as primary drivers in the huge work paradigm shift. It points out that the rapid pace of technology advancement has caused freelancers to proactively hone their skills more rapidly than traditional employees. This, of course, makes them more valuable to employers. Additionally, employers save a bundle on benefits when hiring this labor pool, making freelancing a popular trend for everyone involved.
Need help jumping on the freelancer-hiring bandwagon? We made a fancy guidebook for you:
Reason #4: Their Job Isn't Flexible
Speaking of freelancing, employers are stepping it up to create more flexible work arrangements for employees. Why? Because it's becoming the number-one perk that employees search for in their next job. Flex work policies are winning out over rigid clock-punching policies, and if your company is stuck in 1960 in this area, you're going to lose.
There are all kinds of flexible options for employers that can maximize productivity. These include work-from-home arrangements that allow employees to save the time and costs spent commuting. Employers can offer compressed workweeks, where employees work four 10-hour days and get a three-day weekend. Why is this important? One Ernst & Young global study of more than 9,000 workers said job flexibility was more important than benefits or other perks. A Deloitte study of more than 10,000 showed Millennials will quit their jobs faster than you can say "Snapchat" if the job lacks a flexible work arrangement. But this attitude also stretches to the older workforce, who now say that flex time is in and punching a clock is out.
Reason #5: Management Just Doesn't Get It
Just because they're in management doesn't mean they're good with people. Part of the problem is that we tend to promote top performers from the ranks of the workforce into management — whether they're good managers or not. Gallup says only 10% of these promotions result in an effective manager. To put it another way, 90% of these new managers simply do not have the right mix of skills to manage well. This can result in frustration felt by workers, the manager, and the employer. That's probably why Gallup found only 35% of managers are engaged in their jobs.
The end result is employee turnover. As a matter of fact, one in two U.S. employees quit their jobs because their managers just don't get it. EAB says that's because management isn't just about production anymore — it's about "engaging and retaining employees." That skill is pretty different from the traditional management roles of tracking, assessing, and correcting employees. It's certainly a skill that differs from what it takes to be successful in a job, which is why so many promoted managers just don't understand how to take care of their people. In this job market, when management doesn't get it, employees will simply move on.
Reason #6: They Lost Their Workplace BFF
Studies show that employees quit if they don't have significant friendships in the workplace. The Balance agrees, saying one of the most important connectors for employees are the feelings they have for each other. They suggest, "Second only to an employee's manager, the coworkers with whom he sits, interacts, and serves with on teams, are critical components of an employee's work environment."
Gallup research says having a best friend at work is a strong indicator that the employee is happy and will stay in the job. The Society for Human Resource Management studied the phenomenon of having a BFF in the workplace and found that:
Workers with six or more friends feel more connected to their office
Workers who have six to 25 friends at work say they love their company
55% of the workers polled said work relationships were "very to extremely important" for their quality of life
The study found that these workplace connections increased employee engagement and retention, making having a best friend at work crucial to employee retention.
Reason #7: You Just Don't Feel the Love
Employees that feel undervalued will not only disengage from the job, but they may also leave it for a place where they perceive that they are appreciated. Workers want to feel like they're making a difference in their jobs, and if they don't, they'll leave. Two out of three employees say they will quit if they feel undervalued in a job that has no meaning. With Millennials, the number is higher; 76% say they'd leave a job if they felt under appreciated. Forbes has this to say on the subject:
Appreciation matters. Whether you want to call it recognition, appreciation, positive management communication…or just one of those irritating soft subjects HR keeps harping on…from an employee's point of view feeling appreciated often makes the difference
between leaving and staying.
So go on and show employees the love. You've got everything to gain and nothing to lose.
Reason #8: Overall Corporate Culture
Reasons #1 through #7 have led us here. A good corporate culture includes a mix of good pay, engagement, meaning, money, appreciation, and friendship. It's the work environment that ultimately satisfies or drives your employees away. When an employee's needs are met and their values fulfilled, you have the magical corporate culture to help retain the brightest and best — even when other Recruiters come calling.
Corporate culture is made up of attitudes, beliefs, workplace rules, experiences, habits, and generally, the personality of an office setting. It's a group of behaviors and assumptions that are embodied by the employees themselves. Corporate culture is a powerful, sometimes unspoken pact dictating how employees work together in an office.
The Balance Careers says corporate culture is apparent in:
How decisions are made
Language
Objects and symbols
Stories, legends, and history
Celebrations
Levels of empowerment
Daily work practices
From how the office is decorated to mission and values, corporate culture is the ultimate framework for how an office runs. But if care isn't taken to hire carefully in order to fit a good corporate culture, things will change. Toxicity could erupt, ruining a culture that seemed to be working. Or if an employee isn't acclimated carefully to an existing corporate culture, they are unlikely to feel comfortable and may ultimately leave.
However, if the corporate culture is a good fit, one study said that job satisfaction improves, productivity increases, and employees stay longer.
Why You Should Care When Employees Leave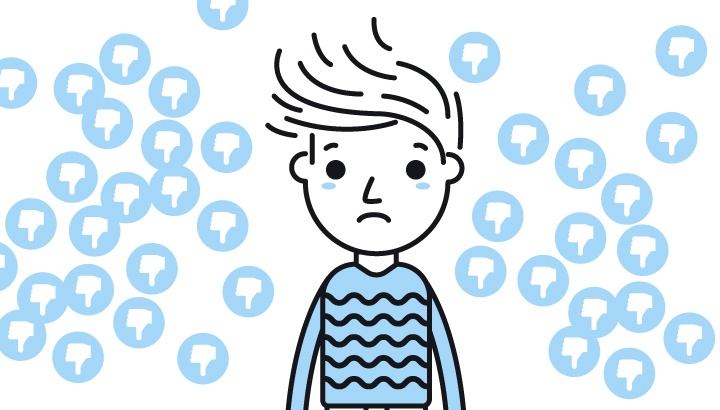 Why should you care about all this ghosting?
Not only do employers lose money when they fail to retain good employees before they leave, but those same employees can cost companies in a big way. An article in Entrepreneur says unhappy employees in the U.S. are costing their employers between $450 and $550 billion in lost productivity. Other reports say seven out of 10 employees are disengaged, which in this market means if they aren't looking for a job, they're going to soon. While a company may be better off without some of those employees, it's a safe bet to say some of those workers are worth keeping.
How Can You Fix Employee Retention?
Employers must take steps to create a culture of employee retention that recognizes the good work of the team. Workers want to be recognized as valuable, whether it's through an employee perks program or a raise.
Forbes lists some of the benefits of having a happy workforce:
Happy workers have 31% higher productivity
37% of companies with happier workers also have 37% higher sales
Creativity skyrockets under this system
With the American worker in such high demand, and so few of them available, it's imperative that employers pay close attention to why employees leave an organization and do everything in their power to keep their employees satisfied.
Can a Recruiting Firm Help with Employee Retention?
Yes! A creative staffing firm like Artisan Talent takes the time to get to know your work environment and the management team so that our efforts to source new candidates for full-, part-time, freelance, or temp-to-hire jobs are more effective. It takes an extensive amount of time carefully cultivating relationships to find the best future employees...and we do that!
Contact our recruiting team to discuss ways we can enhance your efforts to staff up.