Freelancers are the ultimate entrepreneurs. Businesses love freelancers because they bring an array of industry skills, a solid sense of self-motivation, and cost less than the traditional full-time employee.
Freelancers put the "free" in freedom, meaning, they're able to walk away from less desirable jobs while honing in on the coolest clients and the best rates. Freelancers make their own success in the world in an exciting new way that brings great risk — and great rewards.
The following guide will help you if:
You're considering working as a freelancer but haven't taken the plunge into the gig economy.
You're a seasoned freelancer who's wondering about the state of the market.
You're looking for some new tips for navigating the "on-demand" economy.
Your business has a small project that won't support a full-time employee.
Your established company is searching for a new crop of freelancers for the new year.
Here's everything you'll need to know about freelancers in 2018, whether you're a business or a contractor.
The State of Freelancing 2018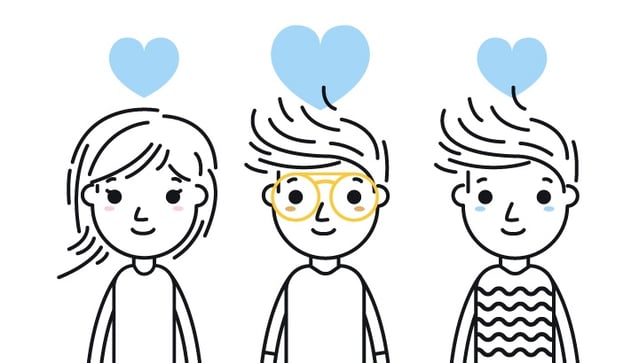 The Freelancers Union, the industry's most authoritative resource for contract workers, puts out a comprehensive survey each year on the state of the gig economy. In it, they predict that freelancing is growing so fast that by 2027 the majority of the American workforce will be engaged in freelancing in some form.
The report also indicated the volume of Americans engaged in freelancing grew three times faster than the traditional U.S. workforce since 2014. Of course, you've already guessed that Millennials are leading the pack when it comes to freelancing, with almost half of their age bracket engaging in some form of gig economy.
Over time, perceptions about the freelance economy have improved. Contract workers cite the flexibility along with the extra cash that full- or part-time freelancing provides. The Freelancers Union points out that, together, more than 57 million freelance workers contribute $1.4 trillion to the U.S. economy, a number that has risen by 30% in just one year.
Benefits and Challenges Inherent in Freelancing
For Workers
Inherent in the freedom of freelancing lies the great responsibility that comes from running your own business. That may be counted as a positive or a negative, depending on if you enjoy the extra work from billing time, tracking expenses for taxes, and running the risk of the occasional deadbeat or slow-paying client.
To counteract the low points of running your own small business, here are some of the benefits of being a digital nomad:
Having the freedom to choose the work you do is probably the biggest positive in the gig economy.
Typically, because the employer isn't paying benefits, there is a higher hourly rate associated with freelancing.
You have the flexibility to work or not — depending on any deadlines, of course.
You can pick your clients. Once your freelancing business is firmly established, you have the opportunity to fire clients — or increase your rates until they walk away. It certainly doesn't work that way with full-time employers — but don't you wish it did?
You are not tied to the traditional 9 to 5 cubicle-centric role inhabited by so many office drones who are secretly wishing they had your life.
However, despite these positives, there is one important drawback to freelancing that both employers and self-employed contract laborers should understand: for full-time freelancers: there is no safety net. If you don't work, you won't get paid.
The title of Jia Tolentino's scathing article in The New Yorker sums up this drawback in eight succinct words, "The Gig Economy Celebrates Working Yourself to Death." Typically there is no time off for the freelance employee; a PTO day means no income. The typical peaks and valleys of freelancer finances are also a challenge for budgeting. If you're carrying heavy student loan or other debt, the freelance ride may simply not be possible.
The good news is if you don't feel like this is a viable option, there are other freelancing models that could work, such as supplementing a full-time job with side gigs.
For Employers
For employers, there are also positives and negatives that come with hiring freelancers. One plus is that the on-demand economy allows employers to scale up quickly for one-off projects, instead of creating full-time roles that the business will not support down the road. Certainly, there are payroll cost savings associated with freelancers; companies can skip taxes, insurance, and other benefits. Too, businesses can use a contract gig to "try it before you buy it," which might yield better full-time employees in a temp-to-hire scenario. But a negative could be the realization that you must somehow hold the freelancer accountable, without having the big stick of a full-time job to motivate them.
The truth about freelancing is that there are good and bad points for employees and employers. The trick in freelancing, as in life, is to find the balance between the two.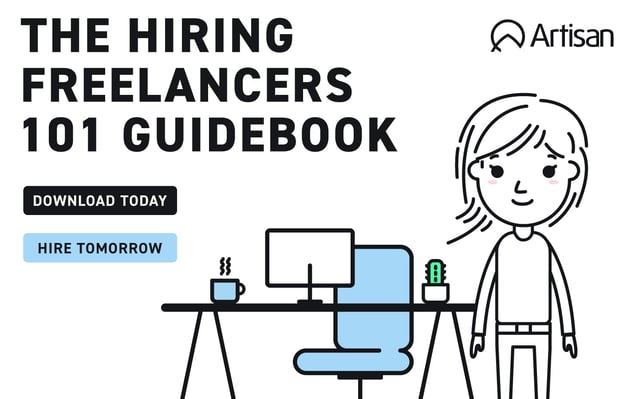 Considering hiring a freelancer and need a step-by-step guide? Luckily, we made one for you.
How Freelance Gigs Works
It should be noted that freelancing is not the same as telecommuting, although some freelancers work remotely — unless they don't. If that's as clear as mud, think of how freelancer workers are designated from a tax perspective. W-2 employees are full-time workers with benefits who may or may not telecommute.
Freelancers are classified for tax purposes as 1099 employees; employers do not have to pay payroll taxes and the check they issue will not take out taxes (unless they're freelancing through a staffing agency, and then they can be working on a W2). The employees are on the hook for setting aside enough cash to pay their own taxes at the end of the year. Confused? Watch this video with CEO Bejan Douraghy for a bit more clarity:
Freelancing is primarily set up on a per project basis and billing could be hourly, or in bulk, or some other method of time and labor agreed on between the freelancer and their client.
Types of Freelance Jobs
The types of freelance gigs are as varied as the American workforce itself. From Uber drivers to Airbnb, computer programmers to graphic designers — Fiverr even has freelancers that will come clean your home or hang a picture in your living room.

Here are five of the most common ways to start freelancing:
Virtual Assistant roles have taken off in the freelance economy. Essentially, VAs provides administrative support to an office or a person. From answering phones to typing correspondence, VAs do the task of the traditional office admin — remotely. To get started, visit Zirtual.


Web Designers are highly sought professionals that create the websites and apps we look at every day. Many of these roles require ongoing maintenance of responsive websites, but other gigs are short-term solo projects. Artisan Talent can help you get started in this role. Contact us.


Internet Marketers handle things like search engine optimization, writing copy, or even creating and posting social media.


According to The Balance, independent Bookkeepers comprise around 30% of the American workforce today. They are responsible for managing the books for small businesses. Some of them also provide tax preparation or other financial services.


Resume Writers are crucially important to any job search; we all know your CV can make or break your first impression. This is a particularly helpful service for English-as-a-second-language clients that need help creating an airtight resume. Need help? Check out this handy guidebook.
Freelancing can be part-time, as a supplement to an existing service, or for those ready to take the leap, a full-time role. Full-time freelancing could be thrust upon you due to a layoff or other adverse event where you have to scramble to make the rent. That could make freelancing even more white-knuckle than it has to be.
But hopefully, you have a chance to ease into your decision to freelance full- or part-time.
Here is our best advice when considering the freelancing lifestyle:
Freelancing as a telecommuter can be lonely. There is typically none of the office camaraderie that comes with an onsite job, so make sure this gels with your work style.


You must be good with deadlines and hold yourself accountable. If you struggle to stay organized or if procrastination is a way of life, the gig economy may not be a good fit.


You must be excellent at selling yourself. From developing a good online portfolio or a website, to staying proactive about looking for new gigs, you must remember — if you don't build it, they won't come.


You must be comfortable negotiating your fees with clients.


Speaking of fees, make sure you have a cushion in your bank account before you go full-on freelance. It will help protect you from the typical dips and cycles found in the freelance economy.


Work with a staffing agency like Artisan. For the freelancer, it's a no-brainer; the employer searching for talent pays all the fees for connecting you with their jobs. Learn more here.
Before making the decision to go into freelancing recognize the work for what it really is — your own business. Recognizing what that means will help set you up for success in the on-demand economy.
The Best Tools You'll Need to Get Started Freelancing
Having the right tool for any job is important. For freelancers interested in making the most efficient use of their time, they can be vitally important. For example, educational tools can help improve your skills to give you a competitive advantage. Other tools help you find jobs. Still others can help with the mundane tasks that come with running a business.
Here's a breakout of some of our favorite tools for 2018:
And of course, always be on the lookout! There are new tools constantly cropping up that freelancers can take advantage of. The point is to find out which tools you need to set up on your freelancing adventure, and pick the best ones with the lowest price point to give yourself a professional look and feel.
Freelancing in 2018 – Jobs Where Art Thou?
One of the best connections to make for creative freelancers or employers is with the team at Artisan. Think of Artisan as a kind of wholesale provider of freelance services; we connect businesses with fully vetted creative experts without the hassle and sketchiness of posting a job on Upwork or Craig's List.
Contact us and get started on your own personal freelance journey — whether you're a business or a freelancer.