Hoping to hire the best employees possible? Need to be better at at keeping talent engaged? A great job description is a good start, but consider these four do's and don'ts as well.
Do Look for Untapped Talent
Big tech companies poach talent from other big tech companies all the time, but it's not necessarily a way to guarantee success. Don't be afraid of undiscovered talent. Jason Fried, co-founder of Basecamp, prefers to stay out of the "talent war" entirely. He writes in INC. Magazine's July/August 2016 issue:
The idea that tech companies are fighting over a few good people is ridiculous. Unless you're in need of someone with an extremely rare expertise — someone like a head of engineering at Telsa (one of who, incidentally, just got poached by Apple) — we can think of no good reason to aggressively chase any single individual.
We believe great talent is waiting to be found in unexciting places. It's on us to find awesome people who are stuck in jobs that don't allow them to flourish.
Wondering how to find that untapped talent? Ask around, suggests Fried, and post job ads in your own language specifically to catch the type of people that are cramped in their job. "I've found that nurturing untapped potential is far more exhilarating than finding someone who has already peaked."
Don't Fight the "War for Talent" Alone
Enlisting an award-winning staffing agency to help fill your next vacancy can help your company gain a competitive edge when hiring. One of the biggest issues business report is trouble filling jobs due to a lack of available talent. Posting more job ads isn't the answer either. Digging through resumes from job boards can be a daunting, time-consuming task.
Staffing agencies can help find and hire the best person for the job on whatever terms are needed. Freelance, full-time, temporary? Agencies have it all — including candidates who might not be actively searching for a job, but would be a perfect fit.
Want to see what we mean? Click here and get the process started.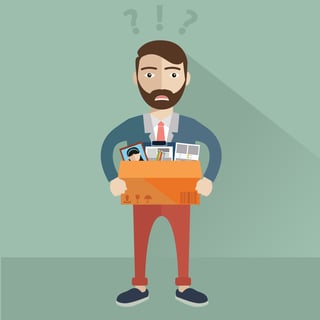 Do Halt Employee Turnover
Once you've found great talent, it's up to the company environment and ethic to keep them. Workers who feel respected and cared for are the key to creating a long-lasting work relationship. Perks don't hurt either.
Most companies offer medical/dental benefits and matching 401(K) accounts, but other perks are becoming more common:
Telecommuting (working from home/remote work options)
Flex Time
Free Lunch and other Office Amenities
Unlimited Vacation
Educational Support
Gym Memberships
All these new perks tend to touch on the elusive "work-life balance." It's something 62% of survey respondents told INC they want to achieve, and is increasingly important to younger generations — a full 86 million millennials will be in the workplace by 2020 (that's 40% of the total working population) according to Jamie Gutfreund, chief strategy officer for the Intelligence Group, so "it's in every organization's interest to learn to how attract and reach and motivate millennials."
Consider adding one of these into your benefit suite; several can be done at little cost to the company.
Don't Stop Asking Questions
Once new talent is onboarded and safely ensconced in their department, don't stop asking questions. Keep it going. Hiring people is a lot of work and a huge financial investment, so check in often. Use tools like Survey Monkey or Google Forms to ask questions. Entrepreneur.com suggests questions like...
Does someone at work encourage your development?
If you need help, are there people you can turn to for support?
Do you have the equipment to do your work correctly?
Tracking engagement through surveys can help nip any potential problems in the bud. A friendly check-in from the Hiring Manager or even CEO can help make new hires feel connected and welcome as well.
Sound daunting? It doesn't have to be.
Find a great hiring partner and let them take care of the details. Artisan can help with everything from sifting through resumes, taking care of benefits, and more.
Already decided to use an agency and need help deciding which one? Check out this free, downloadable staffing agency comparison PDF.