Happy New Year, Creative Professionals!
January of the New Year always brings forward-thinking predictions and historical look-backs. In the creative fields, we often try to determine in advance what consumer or economic trends will affect the products and brands we're trying to promote. Predicting future advertising trends is always tricky, but there is one thing that we can count on as staying front and center in 2019 — technology.
It may not be obvious, but over time, most predictions and reflections have come to encompass some sort of technology or innovation. Technology is ever growing, and while its movement from the back office server room to the front-of-house has been gradual, it has massively influenced in all fields, not just the creative world.
January 1, 1983, marked the birth of the internet, the information network that literally changed everything. Since then, the internet has forced evolution in the creative fields, where it has rewritten job descriptions and even created new careers designed to harness the digital tools we leverage every day.
How will January 1, 2019, mark the start of new things in the creative fields? Given the enormous change we've seen in the industry, is there anything left to conquer?
The State of the Creative State, 2019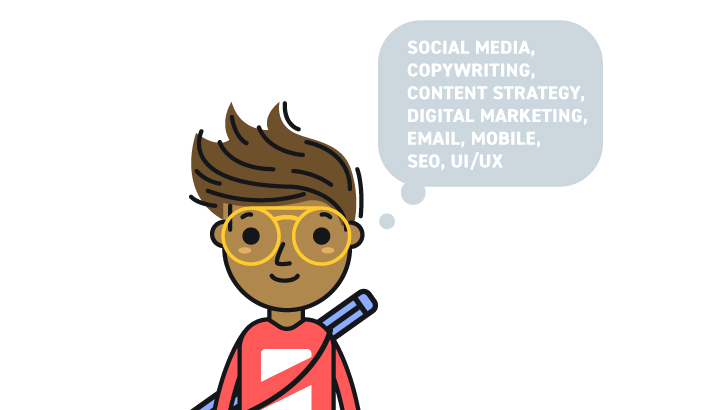 "Advertising, marketing and publishing are merging, marketing budgets are getting tighter, side hustles are multiplying, and brands are seeking content and community engagement to drive revenue."
– Forbes
What's not going to change this year is the corporate search for creative talent to harness what Forbes calls the "super connected community." The internet has forced everyone in the creative field to be generalists — in that they must know a little about a lot.
That's because the creative marketing and advertising ecosystem is bleeding into itself; traditional channels and sectors refuse to stay in their lanes. This has forced a reinvention of most roles in the creative fields.
Social Media Specialists must also have the skills of a Copywriter, and Art Directors must also be Content Strategists. These hybrid roles have been coupled with brand new positions, like the Digital Marketing Manager, whose crossover grasp of email, mobile, SEO, and social media are all called on in a day's work.
There are also curiously siloed roles like the UX or UI Designer whose sole job is to keep the end user engaged. Given that the human attention span is shorter than it has ever been, engaging any end user is a huge endeavor.
Feeding the Content Machine
Speaking of consumer attention spans, every creative talent professional next year will have to subscribe to new standards for content:
Content must be cleaner, simpler, and more engaging
Consumers in 2019 will have even less time to read content. While the debate over long versus short content will continue to rage, the truth is that consumers are skimming your articles. The creative talent of 2019 must continue to avoid fluff while making good use of graphical design elements including white space, call-out boxes, subheads, and keywords.


Website accessibility matters
This year will see a stronger marriage between Front End Developers and Artistic Directors in their quests to improve site loads and the user-friendliness of web pages. In 2019, consumers will be even less likely to wait around.


Repetition rules the market
Remember the old "rule of seven" in marketing? Make it the rule of 10 or 12 and you'll have a better sense of how much effort it's going to take in 2019 to get the attention of target audiences. This means creative professionals in every arena will have to adapt to distribution channels that retarget and overlap markets.
There is some irony in our creative talent trends for 2019. While the average consumer has an attention span that's less than that of a goldfish, creative talent teams must hone their focus to capitalize on new ways to engage audiences.
The creative talent professionals of 2019 must understand that consumers' short attention spans aren't constant — consumers will and do focus on the content that matters to them. The lack of attention is simply a human mechanism for filtering content overload. That's exactly why the consumer who skims over this blog might focus for eight hours watching Mad Men reruns on Netflix.
Figuring out what keeps consumers engaged is job number one for creative professionals this year. But how have the day-to-day job skills and tasks of creative talent teams changed?
Let's look at how technology has changed the role of just one professional in the creative field.
Case Study: Graphic Designer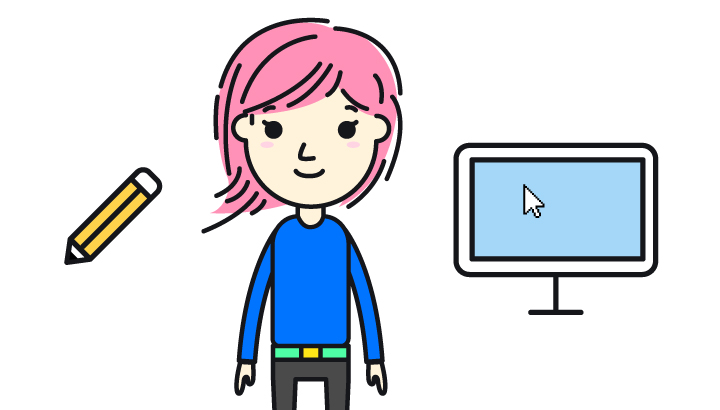 Just a decade ago, a Graphic Designer worked with paper, pens, and pencils. Some deliciously retro creative still do, although the final product almost always ends up online.
Today's Graphic Designers must have a firm handle on digital software design tools instead of the old-school mechanical layouts that took days to create. That illustrates the biggest change for a Graphic Designer: the speeds in which they can create a project, have it approved, and send it to publication. Here are some of the other big changes we've noticed:
Reactive designs: Creating designs that fit the screen sizes of the constantly changing world of digital devices is another big shift. Today, optimizing by device is as common as sending an email.
Editing on the iPhone: Following consumer trends toward the smartphone, some Graphic Designers are using Snapspeed and other phone apps to edit their work. Ten years ago, we had Photoshop, and image editing took days. Not anymore. Now Graphic Designers edit and send files from their phones — you can edit a graphic with your thumb. Boom. Done!
Work from...anywhere: The work environment has changed along with the ways we communicate design ideas. A decade ago, a Graphic Designer was typically an in-house employee. The assets created were tangible, and they took a lot of time and attention to bring them to print. With the evolution of the gig economy and the digital tools that allow us to work from anywhere, both where and how graphic design gets done has changed. How Graphic Designers are paid has also changed — in 2019, freelancers will surpass 58 million, and by 2027, half of the American workforce will have at least one side hustle.
What Has Stayed the Same?
What hasn't changed at all is the need to think creatively. Computers haven't taken away the need for human imagination. It's how we implement that creative idea that has evolved along with the wants, needs, and priorities of our target markets. What also hasn't changed is the sense of accomplishment that comes from getting the job done right, which usually means that the client or end user is pleased with the result.
Today, a Graphic Designer can go from developing advertising ideas to creating brand iterations to designing websites or corporate collateral. Like other creative professionals, the role has evolved across all of the digital devices we engage with.
What's Next? Sparking a Receptive Signal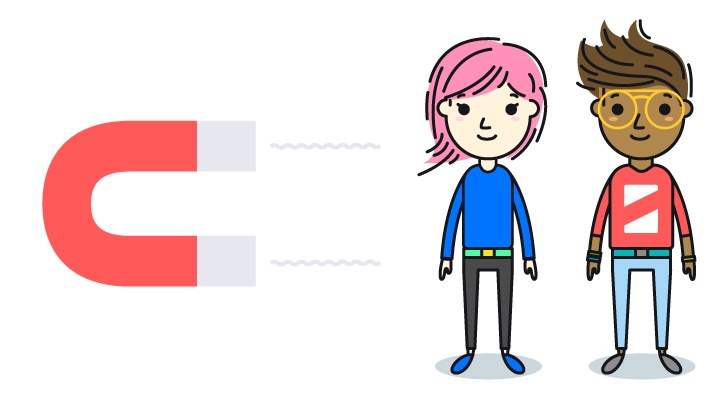 In 2013, Pew Research released a study stating that the internet and social media "made art a more participatory experience," while at the same time recognizing that our digital devices have created "significant disruptions" to the creative fields. It's been a few years, but the core of this early research holds true for 2019. It illustrates the task of creative professionals this year: they must generate a message that resonates long enough to first disrupt and then engage their target audience.
It's about sparking a receptive signal — whether through triggering an emotional reaction, introducing a narrative hook or prompting a sense of identity and recognition — so that they filter in the entirety of our story and take action.
The point is that the best creative talent not only understand the yin and yang of digital technology but also know how to capitalize on the strengths and weaknesses of promoting brands in this environment. Focusing strictly on the mechanics of a logo or layout is an important part of our tasks next year, certainly, but the goal is to go beyond the consumers' automatic filtering mechanism to capture their attention and engage them in new and exciting ways.
Looking for a new role in which to blossom as a content creator? Check out our available jobs, we're always looking for new creatives to apply.
Trends in Creative Talent for Employers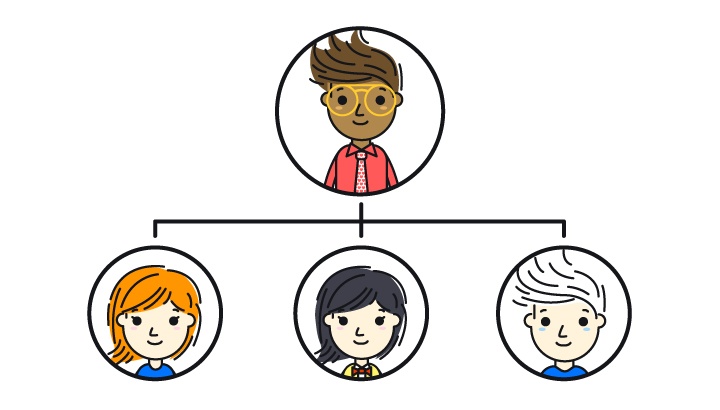 For employers, these trends in creative talent for 2019 will force some outside-the-box thinking. Have we mentioned lately that the unemployment rate is at a 49-year low? Yup, we're still in a candidate-driven market.
Finding creative talent that offers a wider range of skills and a proven track record of customer engagement is going to take a new approach to recruiting. Typically, Recruiters and HR Managers use research, a job description, and an advertisement to bring in new candidates — and while these methods aren't dead per se, they are yielding a decreasing rate of return in a pool that's less than 4% candidates.
Creative talent today have too many choices, including exciting hybrid and freelance roles that put the power back into the hands of the candidate. In 2019, following the traditional linear ways of recruiting will not get you the right people for the seats on your bus; in fact, candidates won't even take the first step inside when you open the door.
Need Help Finding Talented Creatives?
We believe a New Year should bring new partnerships. In the same way that creative talent will continue to learn new skills for 2019, employers should innovate their recruiting methodologies to embrace progressive ways to network and build your corporate brand within the creative talent pool.
Conveniently, Artisan specializes in getting creative at finding creative talent. We build teams by working with creative professionals to find their dream jobs while vetting talent for companies seeking results.
Make partnering with Artisan Talent part of your New Year's resolutions by getting in touch today!