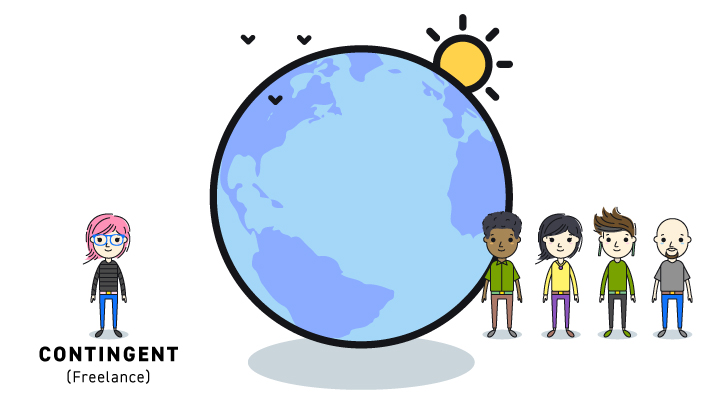 Four years ago, TechCrunch published an article called "In the Future, Employees Won't Exist." That was their way of predicting that the future state of work will be irrevocably tied to freelance contracting instead of traditional full-time employment.
Artisan Talent has been following the state of freelancing for a decade, and publishing insights on the topic since 2016. We have come a long way since the early days of contracting: The EY Global Contingent Workforce Study says by 2020 nearly one in five global workers will be in some sort of contingent role. LinkedIn says that, by next year, 43% of American workers will be freelancers.
While the future that TechCrunch predicted isn't quite here yet, let's look at the current state of freelancing and how it may affect your work prospects in the coming year.

Read More